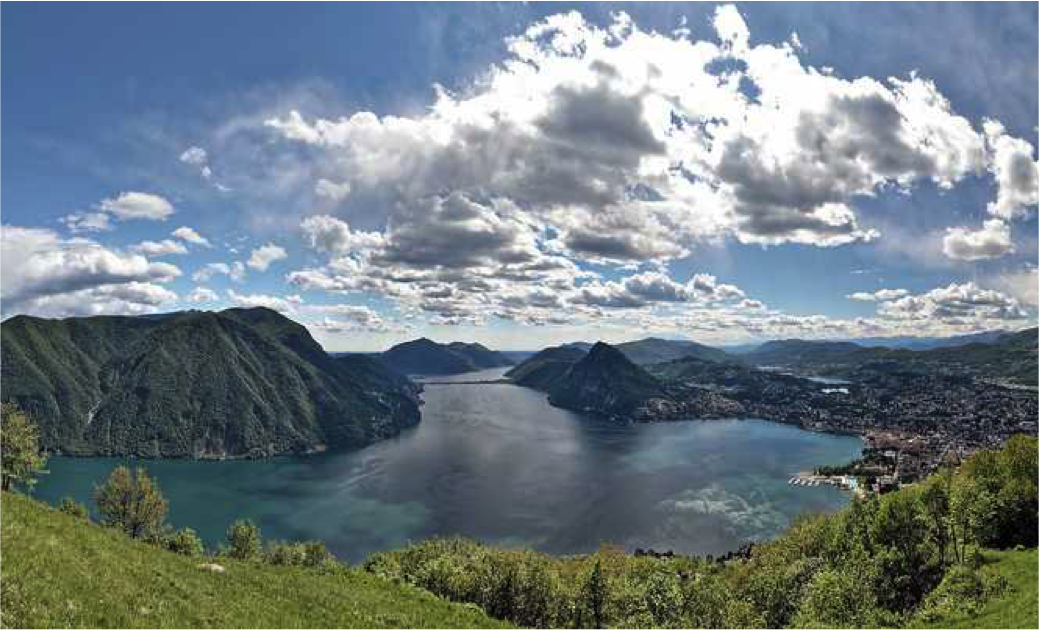 Lugano is a breathtaking city nestled against a glittering lake and surrounded by towering mountains, and it's just three hours away from Zurich. Its natural beauty is enough to draw travellers to its shores and piazzas, but what makes this Swiss city truly unique is its place as a fertile crossroads of European cultures.
In fact, Lugano serves as a natural gateway to the southernmost tip of Switzerland and is bordered by northern Italy. It looks, feels, and sounds very Italian – from the language people speak to the Italian-style buildings and villas. And while it has long been known as an important financial district, the city has also been making big investments in its rich culture and heritage.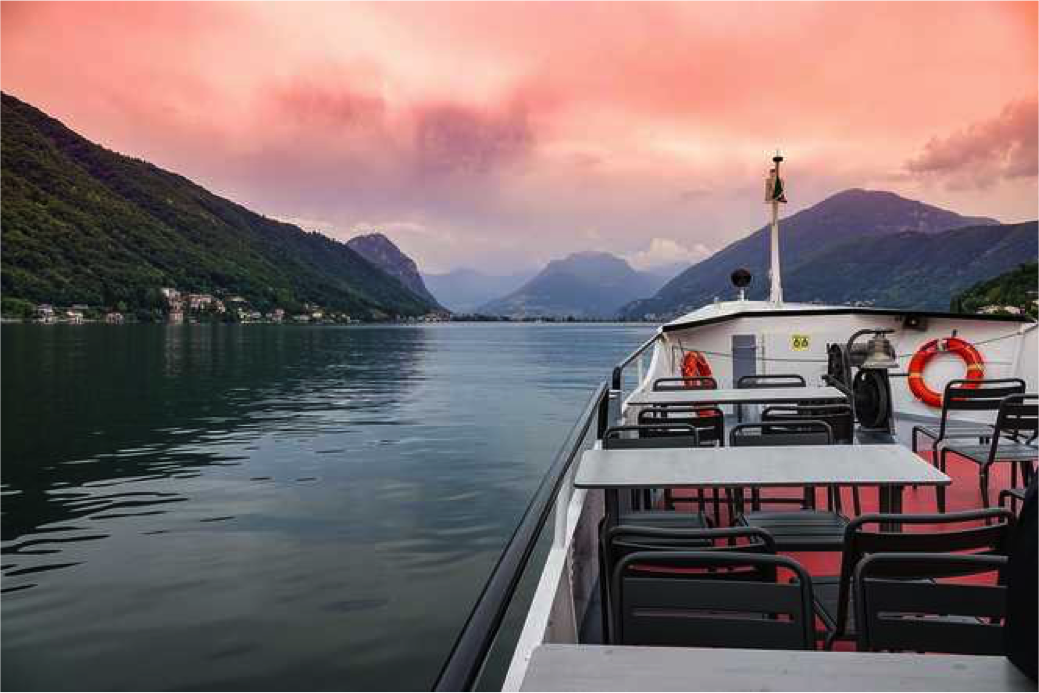 Culture and nationhood
"We belong as a culture to Italy but as a nation to Switzerland," Marco Franciolli told the New York Times. "We are this bridge between the two." The director of the Museo d'Arte della Svizzera Italiana (MASI) at the recently inaugurated Lugano Arte e Cultura centre (LAC), Franciolli says this about the cultural features of the exhibit, but this is true about every facet of the city itself.
Lugano is built with Italian flair and Swiss efficiency, a maze of arcaded buildings and quaint cafes against a backdrop of steep hillsides and pristine lake Lugano. This scenery and the unique blend of Swiss Italian culture have inspired artists and writers over the centuries, the most beloved of which is German-born poet and Nobel Prize winner Hermann Hesse.
A center of heritage
Known as the "Monte Carlo of Switzerland," the city is home to a variety of cultural activities and attractions, including 17 areas listed as heritage sites of national significance.
These heritage sites include stunningly built religious institutions like the Cathedral of Saint Lorenzo, Church of Santa Maria degli Angioli, and the Church of San Rocco. You may also enjoy trips to the Museo Cantonale d'Arte and the Villa Ciani Complex with the Museo Civico. In addition, chocolate lovers will delight in a visit to the Alprose Chocolate Museum, which PartyPoker included in their list of top things to do in Switzerland. Visitors can learn more about Switzerland's long history with chocolate and enjoy the real thing at the end of the tour.
Lovers of music, meanwhile, will delight in the city's regular events and offerings. The Palazzo de Congressi is the city's performing arts center and regularly holds a variety of shows. Throughout the year, the city also plays host to a variety of different festivals, from the acclaimed Lugano Festival during April and the brilliant music-making at Progetto Martha Argerich in June to LongLake Festival in August and Blues-to-Bop Festival that ends in September. The city is a hive of activity and music that draws crowds by the thousands to its stunning streets and piazzas.
Film buffs can engage in Lugano's OtherMovie Film Festival, which began as a celebration of young producers and directors from Switzerland and neighboring countries. It's now a festival that honors directorial work from people all over the world. Like its home city, the festival places emphasis on contemporaneity and diversity. It's a critical look at the "other" that combines tradition, innovation, and culture from all over the world, with its eighth iteration premiering in April this year.
If you're planning on making the trip to this beautiful city, the closest airport is Milan Malpensa in Italy, from which you can take a shuttle bus or train to Lugano.