by Glenn R. Swift
Keeping Jupiter Beach Beautiful… One Garbage Gripper at a Time!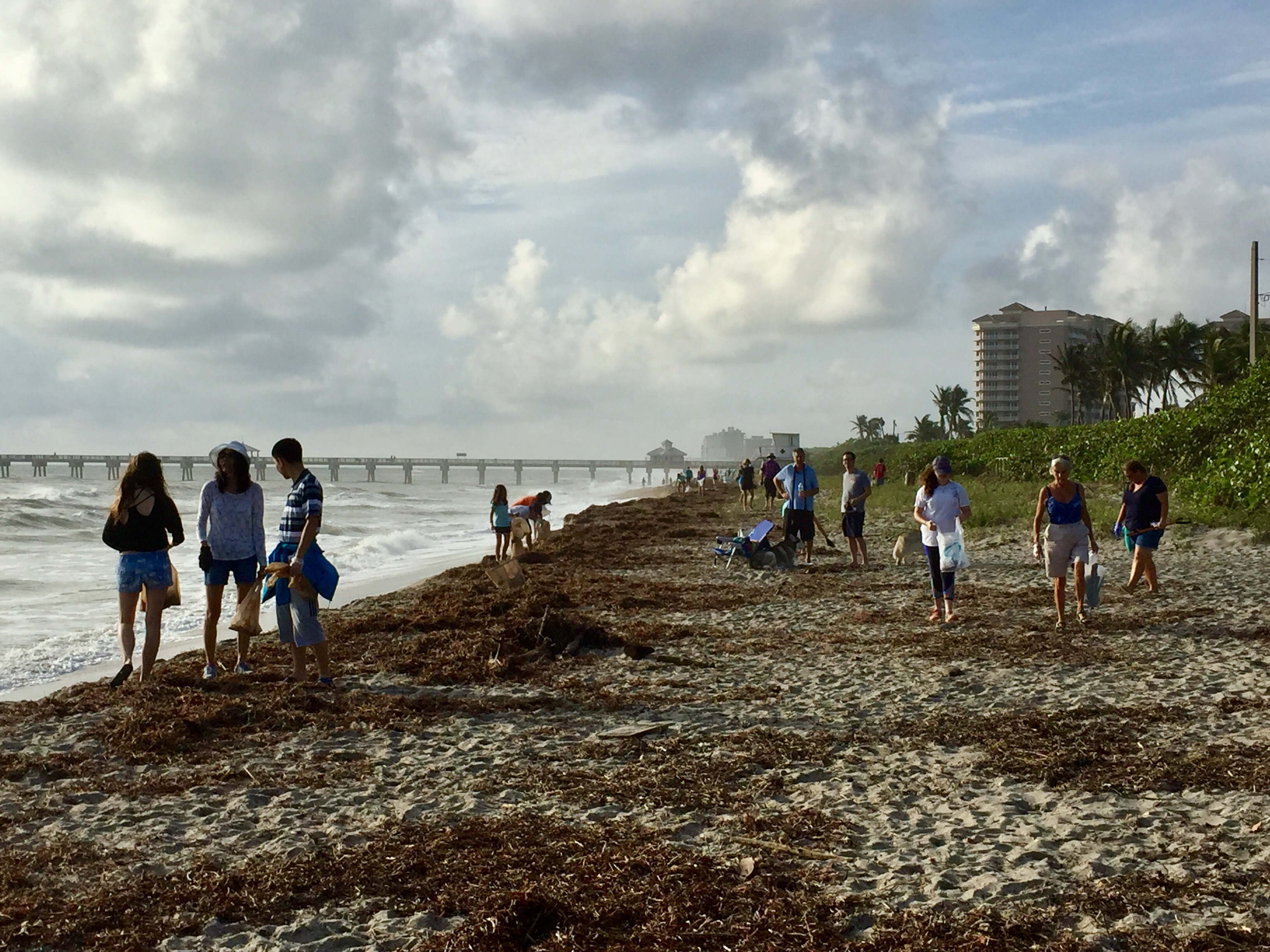 It all began with thirty concerned citizens at a Jupiter Town Council meeting. Twenty-four years and more than 100,000 pounds of garbage later, the Friends of Jupiter Beach are 6,000 strong… and growing!
With beach cleanups the first Saturday of every month (except May) and an average of nearly 340 volunteers on a typical outing, the Friends have helped to keep the beach at Jupiter's Ocean Cay Park one of the most pristine in Palm Beach County.
So, what was all that hullabaloo back in 1994?
Well… The scuttlebutt was that the Jupiter Town Council was considering banning dogs from the waterfront. That's when the late Anita Lankler and a number of her "doggie-loving" friends decided to take action. The concerned group made an offer—it was a deal the Jupiter Town Council couldn't refuse.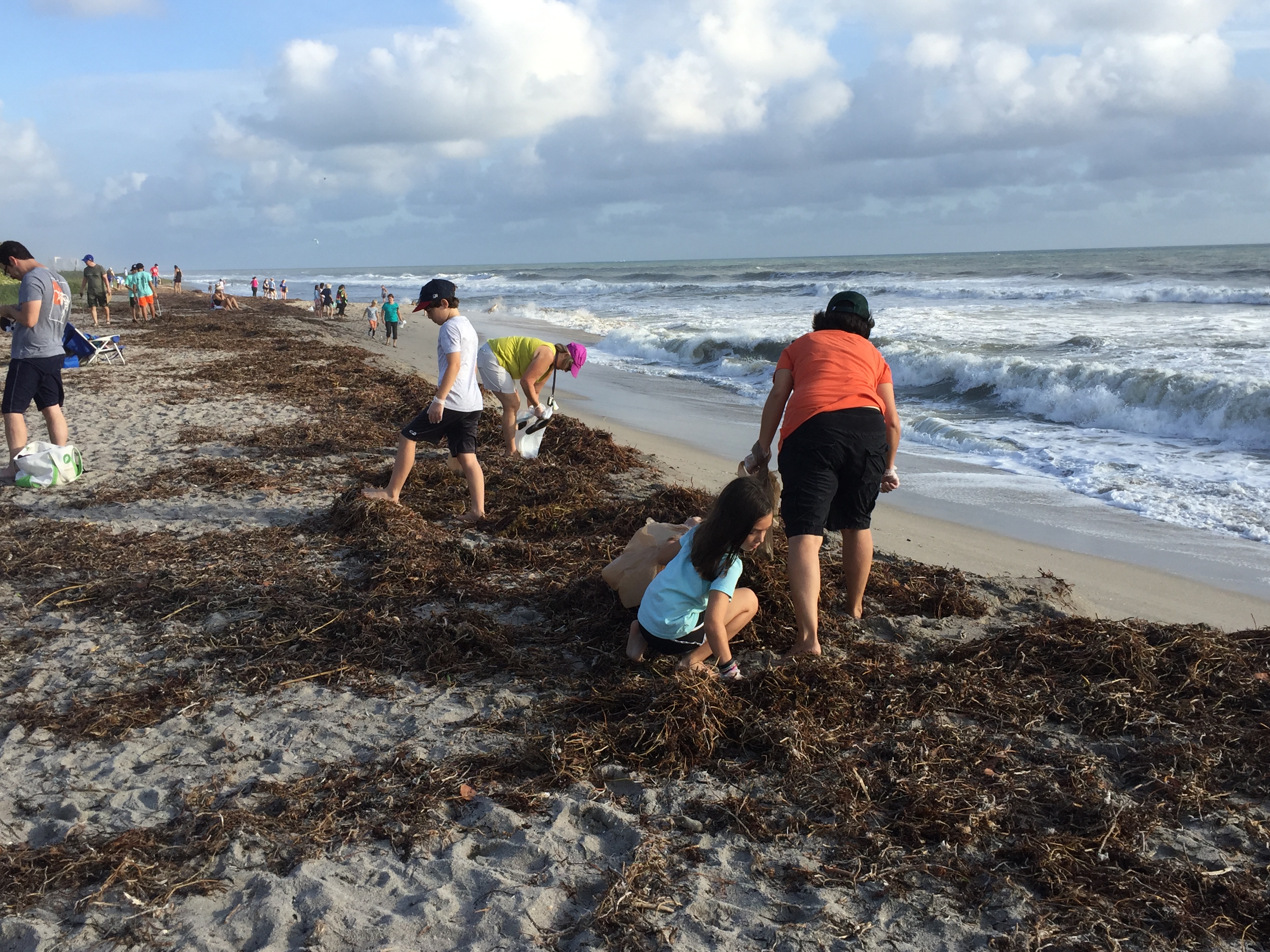 "Let the dogs stay on the beach, and we'll clean up after them," said Anita, who also pledged by their example and involvement to educate young people about good citizenship and protecting the local environment. With that simple idea, the Friends of Jupiter Beach was born. The group seized the opportunity to rid the 2.5-mile stretch of oceanfront from the Jupiter Inlet to Juno Beach of both canine and human litter. No doubt, they had their hands… and their garbage bags… full, but through a combination of modesty, hard work and kindness, the Friends quickly made their mark. The beaches were cleaner than at any time anyone could remember, and they remained dog-accessible.
Although it has been quite a few years now, the Friends will always be grateful to Anita, her husband Sandy and all the original patrons (Dick and Grete Fitzpatrick, John Turner, Vic Pisani and Barry Frank) who together put up a total of $1,500 "seed money" to buy the first bags, boxes, poles, brackets, fliers, etc. Since their inception, the Friends have been supported by hundreds of donations from local residents who use Jupiter's beautiful beaches, as well as from folks all over the country who have visited Jupiter and send the group letters and checks thanking them for their worthwhile efforts.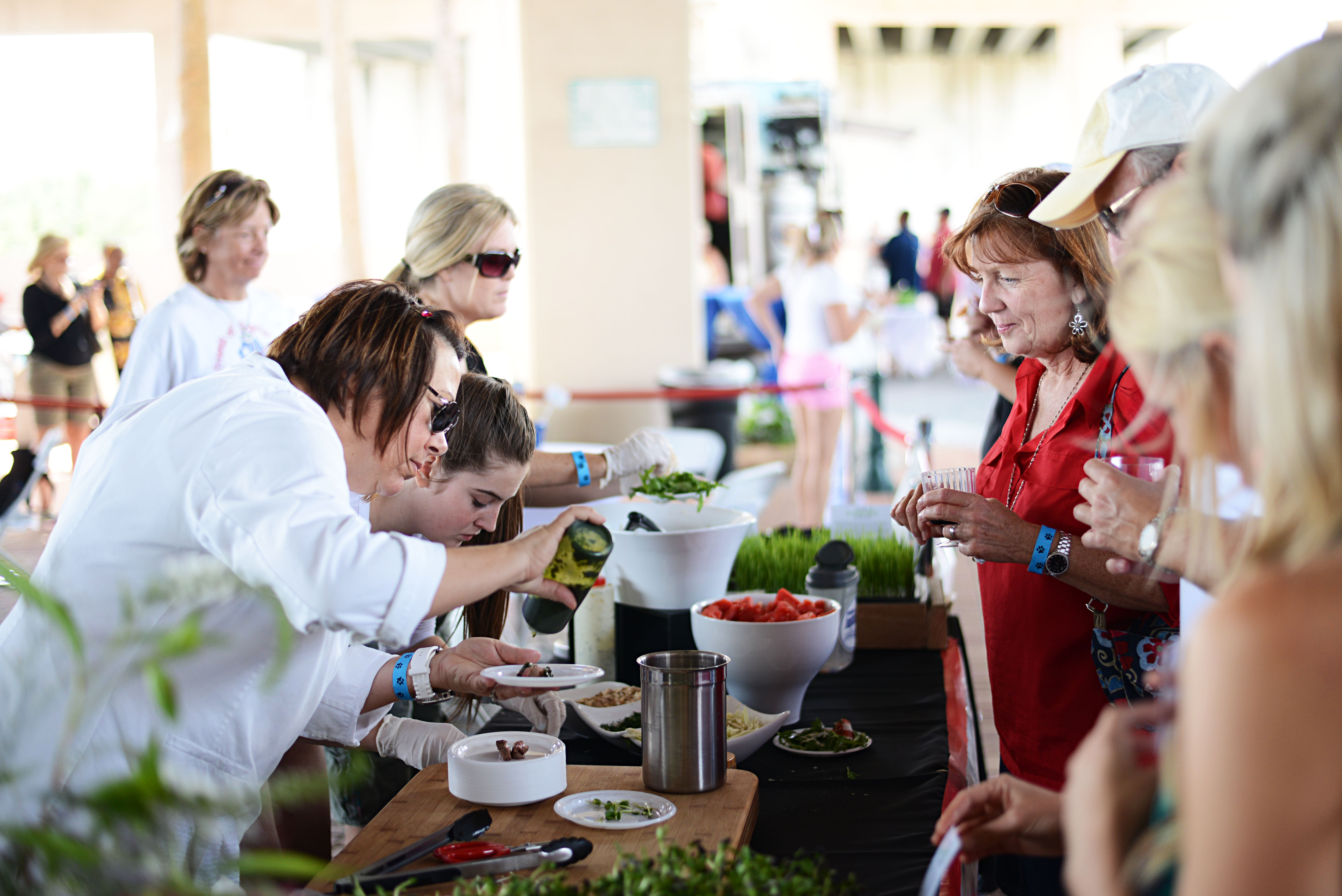 The Friends have never received a penny of public funding, but they have enjoyed the committed support of the officials and employees of the Town of Jupiter as well as a favorable voice with the local media. Last, but certainly not least, many local businesses have given their full-fledged support, making it possible for the friends to serve a beautiful breakfast following each cleanup under the eight shade tents at Ocean Cay Park 2188 Marcinski Rd. in Jupiter.
The Friends have also benefitted from strong, engaging and inspiring leadership. Yes, fifteen years after her passing, the legacy of Anita Lankler is alive and well. Currently at the helm is Karen Gray, a member since 1998. Karen assumed the position of Executive Director four years ago. What does the Executive Director of the Friends of Jupiter Beach do? "Basically a little bit of everything, from serving as the Volunteer coordinator and maintaining the organization's database and bank account to sending out the monthly newsletter and finding sponsors," said Karen.
One thing's for sure…Karen's efforts are a labor of love.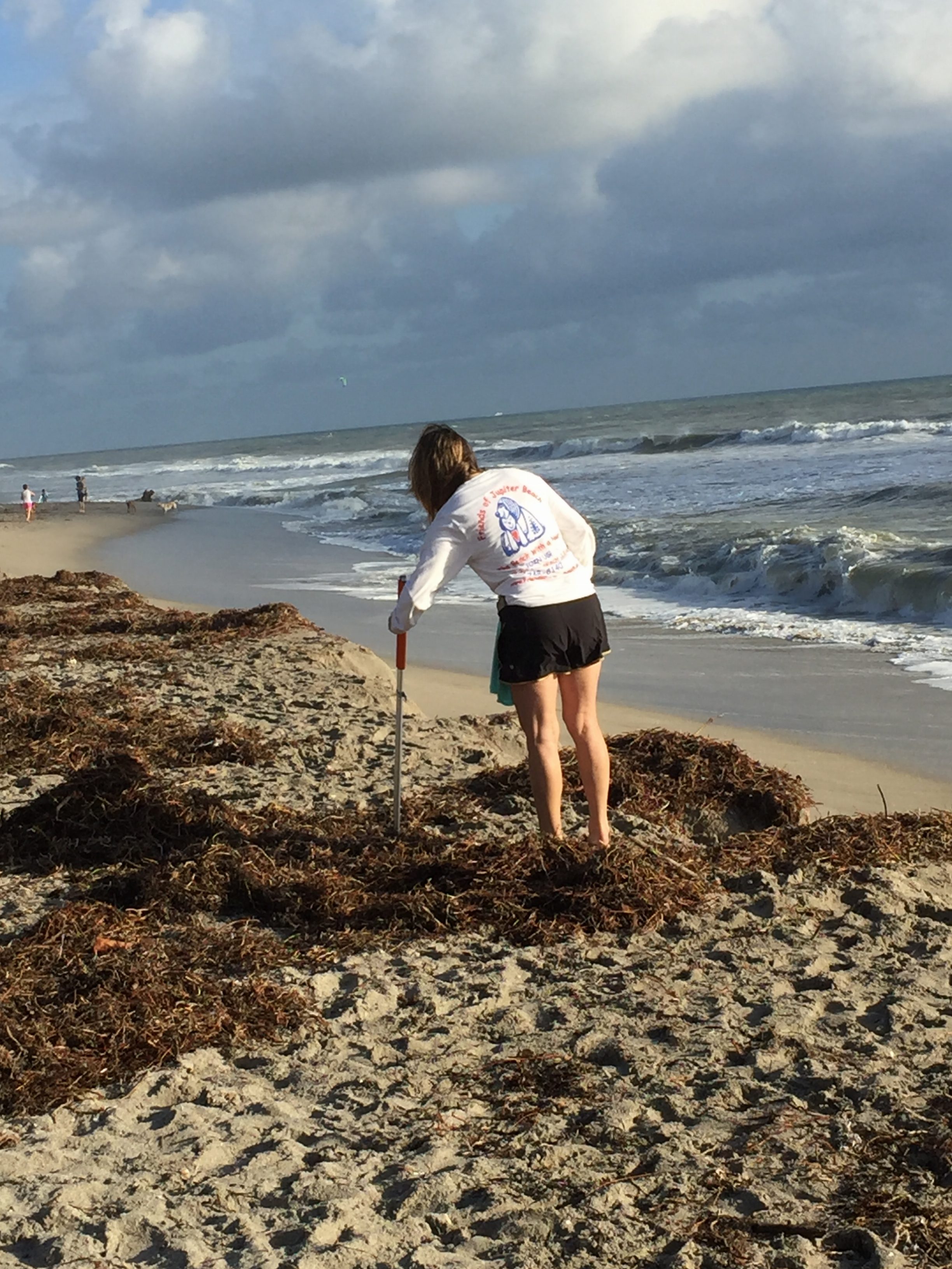 "Jupiter people really care about their community. They love their beaches and their dogs, too," added Karen, who was eager to give praise to the organization's leading sponsors: Einstein Bagels, Dunkin Donuts, Too Jays, Loggerhead Fitness and Joan's Home Baked Goods.
Two decades after its founding, the Friends now donate nearly 20,000 dog bags a month to keep the twenty-five boxes along the beach filled. FJB bags are also used at Jupiter Inlet Colony and F.I.N.D Park in the Bluffs, as well as in many neighborhoods throughout Jupiter.
As for those education efforts, well… more than 100 high school students are showing up on the third Sunday of the month from 4-6pm (also at Ocean Cay Park) for their own cleanup operation, all the while earning community service hours for their stewardship.
So, you want to help out? Show up a few minutes before 8am at the big shade tent closest to the beach at Ocean Cay Park (you can't miss the crowd) on the first Saturday of the month, and they'll put you to work! (Don't worry, nothing too strenuous!) They'll even supply you, in fact "fit you," with a garbage grabber tailored to the length of your arm. And guess what? After a few squeezes, you'll feel like a veteran!
If you're looking for a great way to meet some new "friends" who are passionate about keeping their community clean and beautiful, look no further than the Friends of Jupiter Beach. Besides, joining is pretty simple. There are no dues or fees, and you can come as often as you can make it. Then again, you'll meet warm and interesting people like Victoria Brialmont, a local investment adviser and an enthusiastic member of FJB.
"As a child growing up in Miami in the 1950s and '60s, my father (a west Palm Beach native) would bring us up to the beautiful beaches in Jupiter. After moving up here several years ago, I wanted to get involved with helping to maintain the beauty for both our four-legged and two-legged friends. And there's no better way than by joining FJB because it excels in doing just that," Victoria said.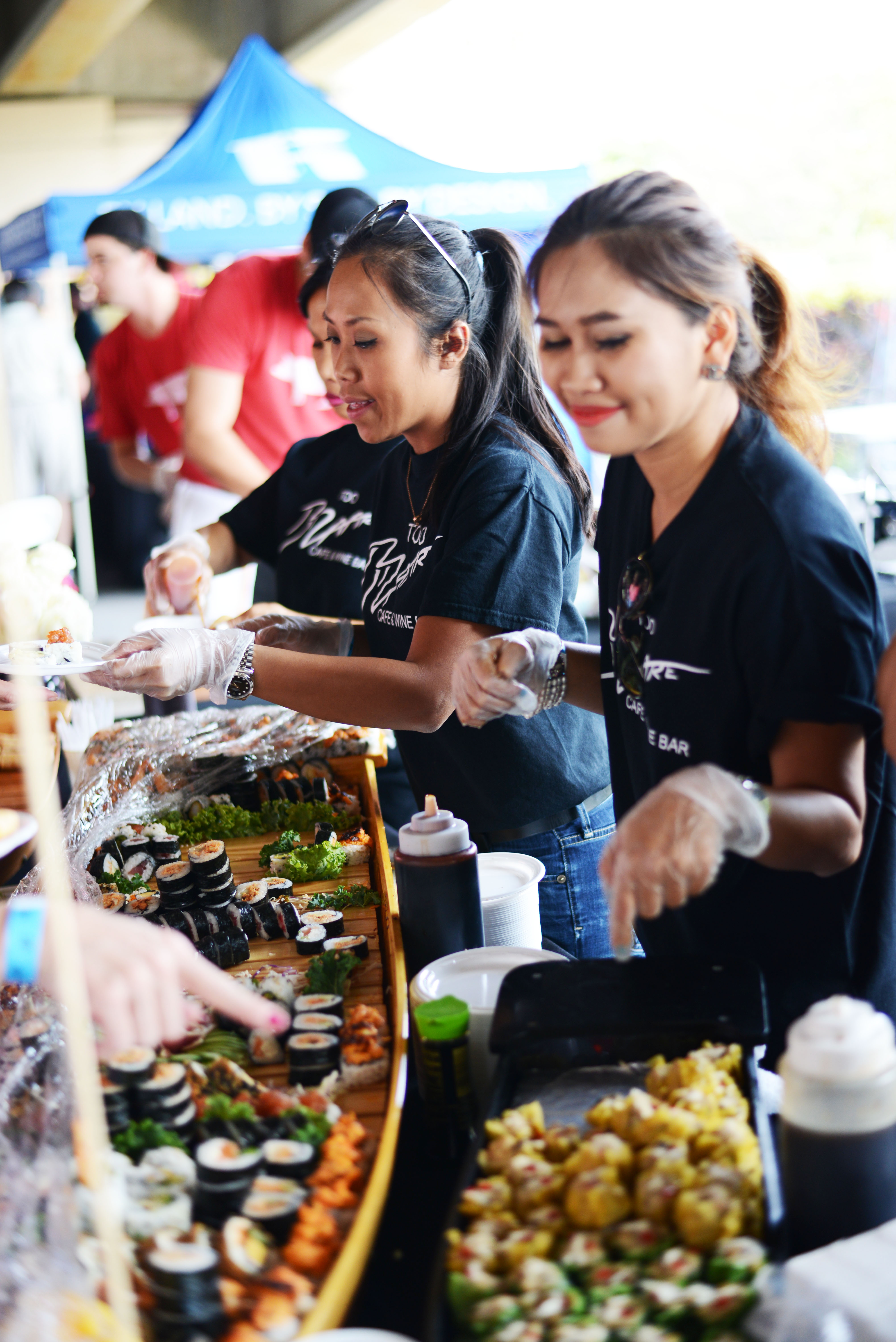 Of course, the Friends welcome your financial support as well as your membership. The good news is that the Friends of Jupiter Beach, Inc. is a 501(c)(3) corporation, so donations are tax-deductible. You can make a contribution by credit card by going to www.friendsofjupiterbeach.org and clicking on the DONATE link on the right-hand side of the home page. (A Paypal account is not required.) You can also send a check payable to FRIENDS OF JUPITER BEACH (be sure to include your e-mail address) P. O. Box 791, Jupiter, FL 33468-0791.
One more thing…If you're going to be in town, make every effort to support the Friends major fundraising event,the Food & Wine Festival to be held Saturday, May 19 from 2-5pm at the "Plaza Down Under" at the Jupiter Riverwalk, 25 Coastal Way, Jupiter 33477. VIP enter at 1:30, early bird tickets are $45 for Adults ($65 at the door), $20 for Children, $100 VIP (courtesy of Hampton Forks). More than 50 restaurants and beverage providers will be participating this year in what is always a well-attended and mouthwatering affair. If you make it to the Festival, be sure to tell the Friends you heard about them in Our Wonderful World.
Food & Wine Festival Website: http://www.fjbfoodandwine.org.
For more information about the Friends of Jupiter Beach, please visit www.friendsofjupiterbeach.org or call (561) 748-8140.