Jean A. Wihbey, Ph.D. is the Vice President of Workforce Development and Provost for Palm Beach State College's Lake Worth campus. As the campus' chief executive officer, she is responsible for providing leadership and inspiration to a campus of over 18,000 students and hundreds of employees so that its culture is vibrant and welcoming to the public it serves. Dr. Wihbey ensures the quality and relevance of the campus' academic programs, oversees campus operational activities and leads through encouraging ideas and strong relationships. She offers a progressive academic vision and leadership that maintains a highly collaborative, student-centered environment.
Dr. Wihbey believes in and enjoys community service and is actively involved in the PGA Corridor Association Board of Directors as President, the Executive Women of the Palm Beaches Board of Directors andtheNorth Palm Beach County Chamber of Commerce Women in Business Steering Council. She has served on the Girl Scouts of Southeast Florida Board of Directors for five years, therecent past Chairman of the Board for the Max Fisher Boys and Girls Club of Riviera Beach, the Palm Beach Gardens Medical Center Governing Board and the Florida Association of Colleges. She also participates in the Forum Club and in numerous community events and activities. It would be unusual not to see her at a local event that is raising money or awareness for education, health or general support of the community. Dr. Wihbey believes in and supports the vision that partnerships and alliances help everyone. She sees business and community connections as essential to college and student success. She is able to bring out the best in others and works tirelessly in the college and community to be of service, open doors, and offer hope and opportunity through education for those seeking a better quality of life.
Dr. Wihbey recently received the Women's Chamber of Commerce 2016 Giraffe Award, received the Cancer Alliance's 2015 Magnificent Leader, the North Palm Beach County Chamber of Commerce's 2013 Community Leader of the Year and Jupiter Magazine's Impact Player. She was recently honored by the City of Palm Beach Gardens with a Proclamation of Honor for her community service. She has also received the University of Connecticut's Outstanding Higher Education Professional Award, recognized as a Power Woman Leader from Florida Weekly, and has been recognized by both the New England College Board and the Chair Academy with Exemplary Leader awards. Dr. Wihbey holds a Bachelor of Arts degree from Fair field University, a Master of Science in Counseling from Southern Connecticut State University and a Ph.D. from the University of Connecticut in Educational Psychology.
Jean A. Wihbey, Ph.D.
V.P. Workforce Development and Provost, Lake Worth Campus
4200 Congress Ave, Lake Worth FL 33461
(561) 868-3400
Bernard Phillips, Ph.D.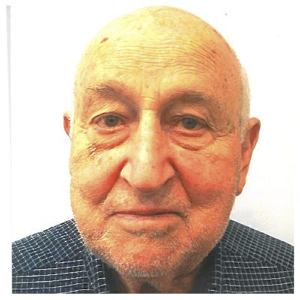 Born in the Bronx, Bernard Phillips commuted to Columbia University,where he was deeply influenced by C. Wright Mills, an internationally renowned sociologist whose motto "Take it big" prompted him to switch from pre-med to sociology and to seek to develop an interdisciplinary and problem-solving direction. Phillips would go on to have a distinguished academic career that included faculty positions at the University of North Carolina, University of Illinois and Boston University. A pioneer in his field, Phillips founded "The Sociological Imagination Group," a take-off on the title of Mills' most famous book, which organized nine annual national conferences and yielded three edited volumes. Over the years, Philipps has co-authored several groundbreaking works including: Beyond Sociology's Tower of Babel, The Invisible Crisis of Contemporary Society, and Revolution in the Social Sciences. Now residing in Sarasota, Florida, Philipps recently co-authored a completed manuscript: "Invisible Crisis: Toward an Interdisciplinary Scientific Method." Most importantly, for the readers of Our Wonderful World, Philipps and fellow sociologist Andrew Plotkin, Ph.D. co-founded the Academy for Individual Evolution (www.individualevolution.org), an interdisciplinary organization that seeks to integrate the knowledge of human behavior—such integration Philipps views as essential to the survival of the human race.
Andrew Plotkin, Ph.D.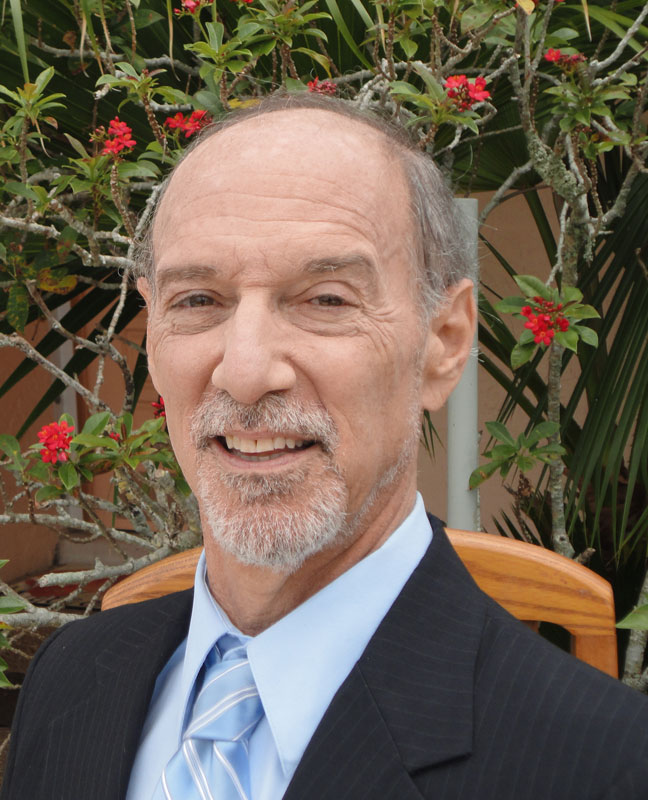 After completing a master's degree in communication and a doctorate in sociology, Andy Plotkin taught at two state universities in New England. Afterwards, Andy managed the renowned art of Edna Hibel for 30 years, and then returned to teaching and tutoring at five public and private universities in Palm Beach County, Florida. During this time, he published fiction and non-fiction books and articles, created films, and co-founded with Bernard Phillips the Academy for Individual Evolution in an attempt to improve the state of education in America.
Together with his colleagues in the Academy, Andy co-authored Invisible Crisis to alert both the academic world and general public how modern bureaucracies prevent individuals from evolving to where they can unlock and improve upon their vast human potentials. His journal articles showed how bureaucracies can even affect the conscious and unconscious foundations of people's personalities, and prevent them from more effectively solving both personal and social problems.
Andy and his wife Cheryll live in Palm Beach Gardens, Florida.
Save
Save
Save
Save