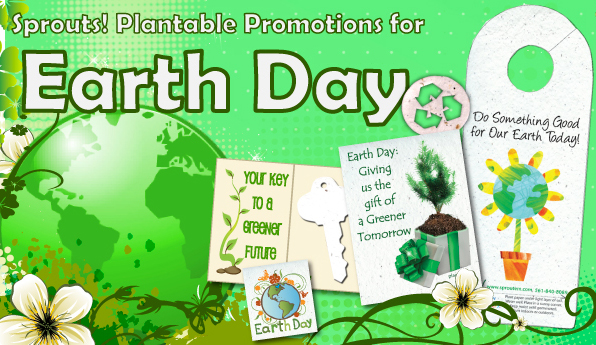 Sprouts! has plantable seed paper cards and favors for Earth Day! Click on the image to see some of the cards we have to offer.
Want a fun favor or card to help green the planet for your Earth Day celebration? Sprouts! has all the eco-friendly, plantable seed paper items you need to help spread your environmental message! Choose from any of our green eco-friendly designs or send us your own image for custom seed infused cards and plantable favors.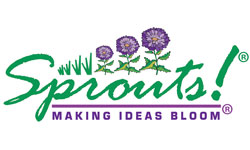 Sprouts! plantable seed paper is handmade from 100% recycled material and contains top quality flower seeds. When the seed embedded paper is planted, it naturally biodegrades and blooms into beautiful wildflowers. Check out all the plantable cards and products they have to offer by visiting www.sproutem.com!