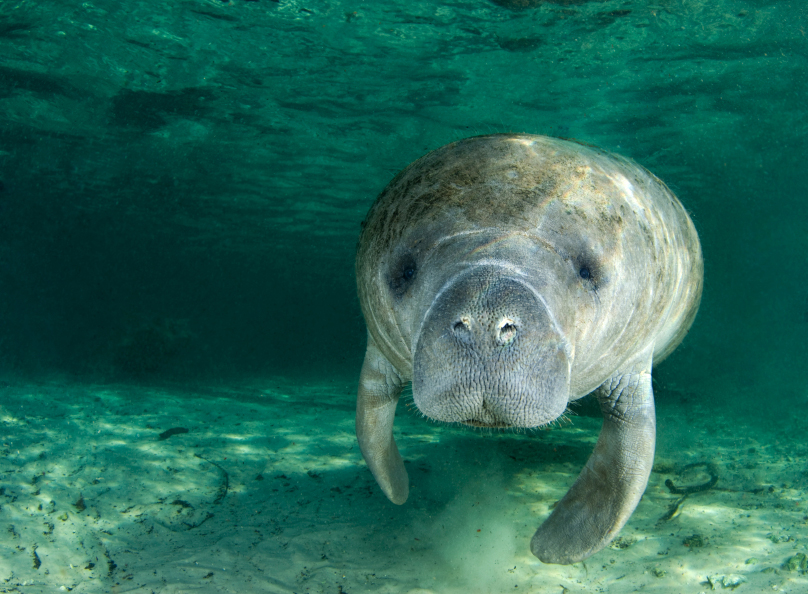 by Richard Hawkins
It has been the practice of humans for a long time to observe plants and animals for signs of impending hazards or evidence of environmental threats. One of the early warning devices once used by miners was a caged canary. The little songbird was a sentinel. Since they are more susceptible to environmental hazards than humans, the canaries would perish quickly when exposed to dangerous gasses that could work their way into mines. This would alert miners to exit immediately.
The State of Florida's official marine mammal, the manatee, may be trying to give us a warning. The Florida Manatee is endangered, and there are only a few thousand remaining. Shockingly, after just four months, this year has set a record for manatee deaths. In fact, nearly 600 have perished, and, unlike other years, boat collisions are not the primary cause.
Scientists have reported that the fatalities are tied to toxic algae blooms the kill the mammals outright and to oxygen-depleting algae that is killing thousands of acres of sea grass that the "seas cow" grazes on. There have also been recent reports of a string of deaths of bottlenose dolphins, pelicans and several species of fish. Then again, I think we all have heard about our dying reefs.
The cause of these recent severe events seems to be tied to agricultural and urban runoff, paricularly fertilizer. The nutrients feeding the algae are coming from phosphorus, nitrates and sulfates, primarily from commercial agricultural sources. So, since we know the cause, we should be able to find a solution, right? The fact is that setting clean water standards that would limit the amount of pollutants entering our water would be a heavy burden on our state's economy.  It would be detrimental to our current form of food and food products production and could negatively impact the employment of thousands of Floridians.
When I first came to this state in 1974, I marveled at the crystal clarity of Silver Springs, the mermaid show at Weeki-Wachee and the abundance of life off our shores. In a few short decades, I have witnessed the effects of our short-term thinking on the water supply to which both nature and humanity depend.
Change is never easy. While we see the impact on nature from our actions, we cannot see the ultimate effect that they will have on us, and certainly not on the generations of those that will follow. Every year that we continue on the short path of profits with limited investments in our future, we are making it more costly in the long haul.
Localecopia is an advocate of sustainable agriculture. Food production can certainly be done with a smaller environmental footprint and a willingness to work with nature, not against it. The best chance for change is through your choice of products. Choosing sustainable or organic products can really make a difference. It may cost a little more, but it is an investment in our future.
There are not many canaries remaining. We can't get out of the mine, so we had better clean it up!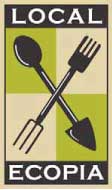 Localecopia is a nonprofit organization based in Palm Beach, Florida focused upon bringing businesses, producers, educators and government organizations together for the purpose of lessening our carbon footprint by supporting local product consumption, helping operations better utilize waste and bringing together individuals to help achieve sustainable business practices. For information about Localecopia, please visit www.localecopia.org.