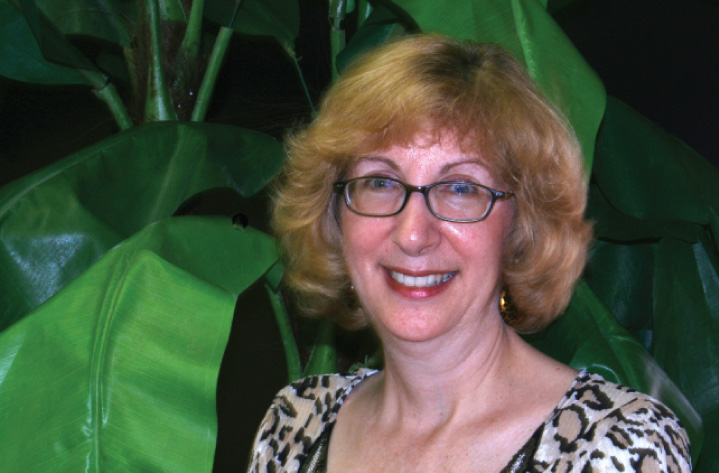 Nina Fusco, a former client who overcame Paget disease, gives back to nonprofit organization
(Jan. 28, 2014) Juno Beach, Fla. – Healing Touch Buddies client-turned-volunteer Nina Fusco is paying it forward. The 55-year-old Jupiter resident soon will be paired with a breast-cancer patient whose therapeutic needs are all too familiar to the survivor of Paget disease.
Fusco's life as an artist turned on a dime in 2011, when the rare condition reared its head and required her to undergo a mastectomy. She was lucky.
"No chemotherapy," Fusco said. "No radiation. It's just done. I am fantabulous."
While Dr. David Lickstein helped Fusco through the medical side of the battle, Robyn McKenzie helped her through the emotional experience.
"My buddy was there in the hospital before surgery," Fusco said. "She was there in the recovery room. I was in the hospital for three days, and my buddy was there every day."
Healing Touch is a certified energy therapy that calms, relaxes and nurtures the mind, body and spirit through gentle techniques that aid in recovery. Benefits include easing anxiety, decreasing pain, strengthening the immune system and creating a sense of well-being.
"In a matter of 'snap,' I'd be totally relaxed," Fusco said of her one-hour sessions, which Healing Touch Buddies offered her free of charge for one year. "I just went right to la la land."
The Juno Beach-based nonprofit organization founded 10 years ago has helped hundreds of breast-cancer survivors by training professional volunteers in method, support and care. It is endorsed by the South Florida chapter of Susan G. Komen for the Cure and the Hippocrates Health Institute in West Palm Beach. Fundraising campaigns for Healing Touch Buddies include "A Gift for Mom," to honor the memory of a mother, grandmother, sister or friend; "Train a Volunteer," to generate scholarship money; "Raise the Light," through which lanterns are purchased to represent the flame of care and compassion; and "The Naomi Thomas Endowment Foundation," named after a former client.
"When I entered the world of cancer, the world of loving, caring, understanding people, I said, 'Why can't everybody be like this?'" Fusco asked. "I felt so much comfort from being in the program, I want to give back."
Healing Touch Buddies provides energy therapy in one-on-one supportive relationships with patients diagnosed with breast cancer through a network of specially trained, volunteer energy-therapy providers. Regardless of stage of diagnosis or treatment protocol, clients receive consistent and reassuring therapeutic support for up to one year. For information, call 561-741-1671, email htbuddiesinc@cs.com or visit www.healingtouchbuddies.org. "Like" us on Facebook at www.facebook.com/healingtouchbuddies.