by Sharon Quercioli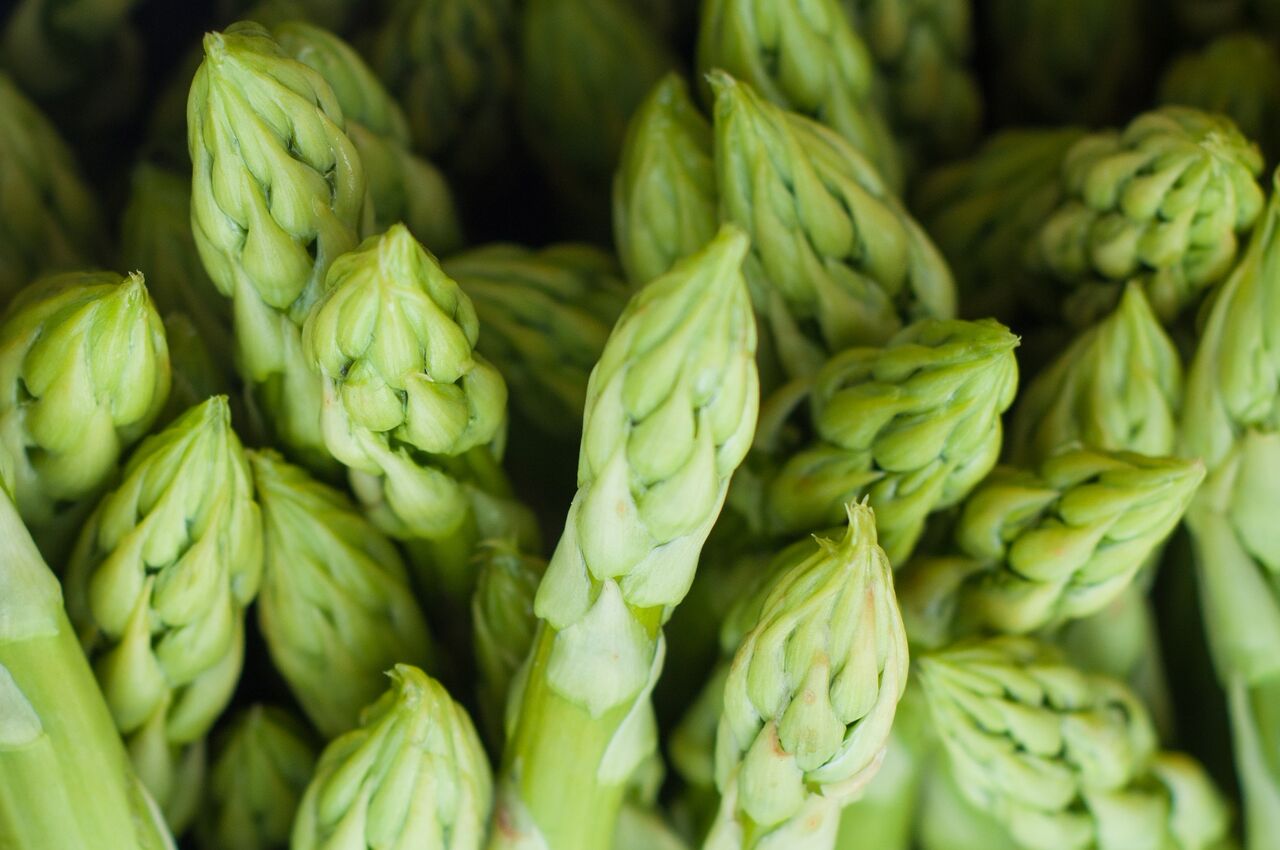 I LOVE Asparagus! Asparagus is one of the most nutritionally balanced plant-derived foods. It's freshly green spears are both succulent and tender and have been considered a delicacy since ancient times. Let's learn some of the health benefits of this awesome vegetable. Yes, I've also included two fabulous recipes.
Asparagus is filled with antioxidants.
Neutralizing free radicals that cause cell-damage is one of the most important things that antioxidants do. Luckily for us, asparagus is full of antioxidants. The purple variety of asparagus is especially full of antioxidants. Just make sure that you don't overcook it, or the good nutrients and vitamins will seep out into the water instead of staying in the veggie.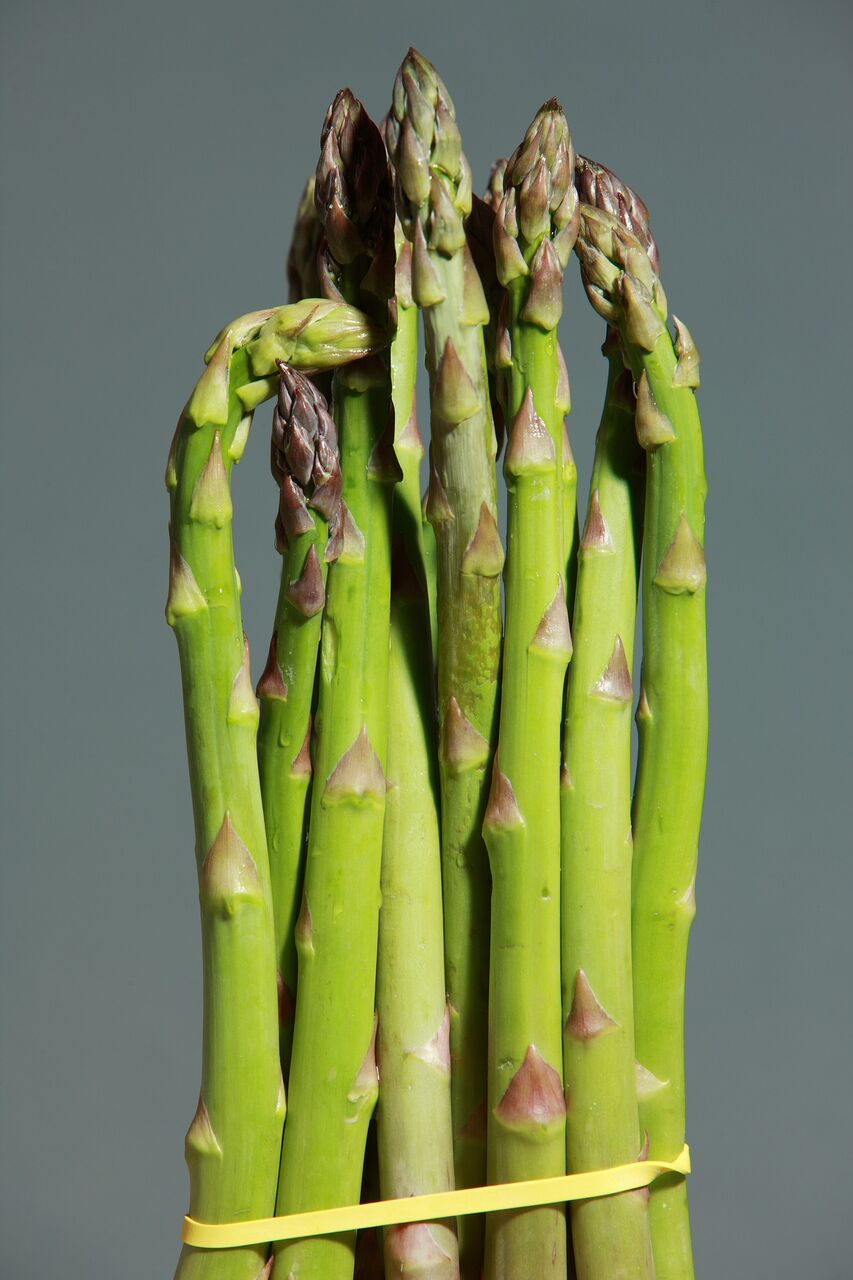 Asparagus can help you lose weight.
A cup of asparagus only adds up to 32 calories. It's also filled with fiber, which makes it the perfect candidate for a side dish if you're looking to lose weight. After all, the more fiber you have, the fuller you will feel. When you feel full, you don't eat as much. Satisfy your hunger with some buttered asparagus. It can make you feel fuller for longer.
Asparagus is packed with vitamins and minerals.
How do they pack all those vitamins and minerals into those tiny asparagus stalks? I'm talking vitamins A, C, E, K and B6, not to mention calcium, copper, iron, folate, fiber and protein. It also enhances your body's ability to use insulin to move glucose all around your body so that it can get to the cells that need it. Each of these vitamins are great for helping your body stay healthy and happy. For example, both vitamin C and E work to help make your immune system strong, and vitamin K can help your body coagulate your blood, as well as help your bones stay healthy.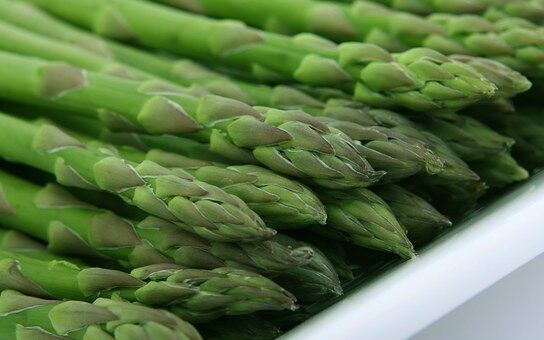 Asparagus can help boost your brain function.
One of the reasons why dark, leafy greens are so great for boosting brain power is because they are full of folate. Asparagus is full of this powerful mineral. Folate works great with B12, a vitamin known to help with cognitive impairment. A Tufts University study found that adults who are older and have a healthy level of B12 and folate in their diet test well on response tests, which assess mental flexibility and speed reflexes.
You shouldn't wait until you have a degenerative cognitive disease or illness to start eating asparagus regularly. However, as you age, you'll need to make sure that you're getting enough B12 because our ability to soak it in decreases as we get older.
Asparagus is right up there with cranberry juice if you need help with a UTI.
Urinary tract infections are painful, obnoxious and dangerous. This normally happens if you don't use the bathroom as often as you should. This may mean that you're not drinking enough water, are dehydrated, or that you drink liquids that don't help your digestive system. If you've ever had a UTI, you know how painful it can be. Alleviate the symptoms and the cause by eating a diet that is rich with asparagus. It could help UTIs from forming in the first place. The bonus to asparagus helping your digestive tract is that it will stop feelings of bloating.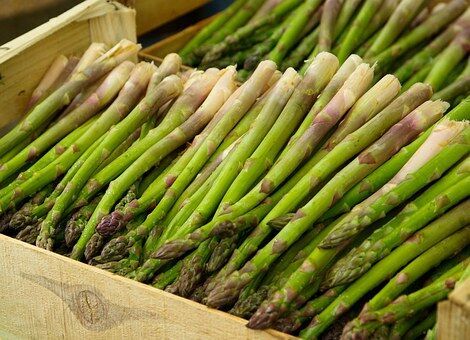 How do you shop for and prepare asparagus?
While the most common type of asparagus is green, did you know that there are also white and purple varieties? The white asparagus that you find in the produce section may be more expensive because it is much more difficult to harvest. The purple variety tastes sweeter and fruitier.
You don't have to get too creative with asparagus. It's equally as tasty if you grill it, roast it, toss it with butter and set it as a side to pasta with some grilled shrimp and cherry tomatoes. Roasting, grilling and stir-frying it will ensure that you get the most nutrients that you can out of the vegetable. If you're looking for even more ways to enjoy this healthy, bamboo-shaped veggie, try two of my favorite recipes: Roasted Parmesan Asparagus and Avocado and Asparagus Salad.
Yummy!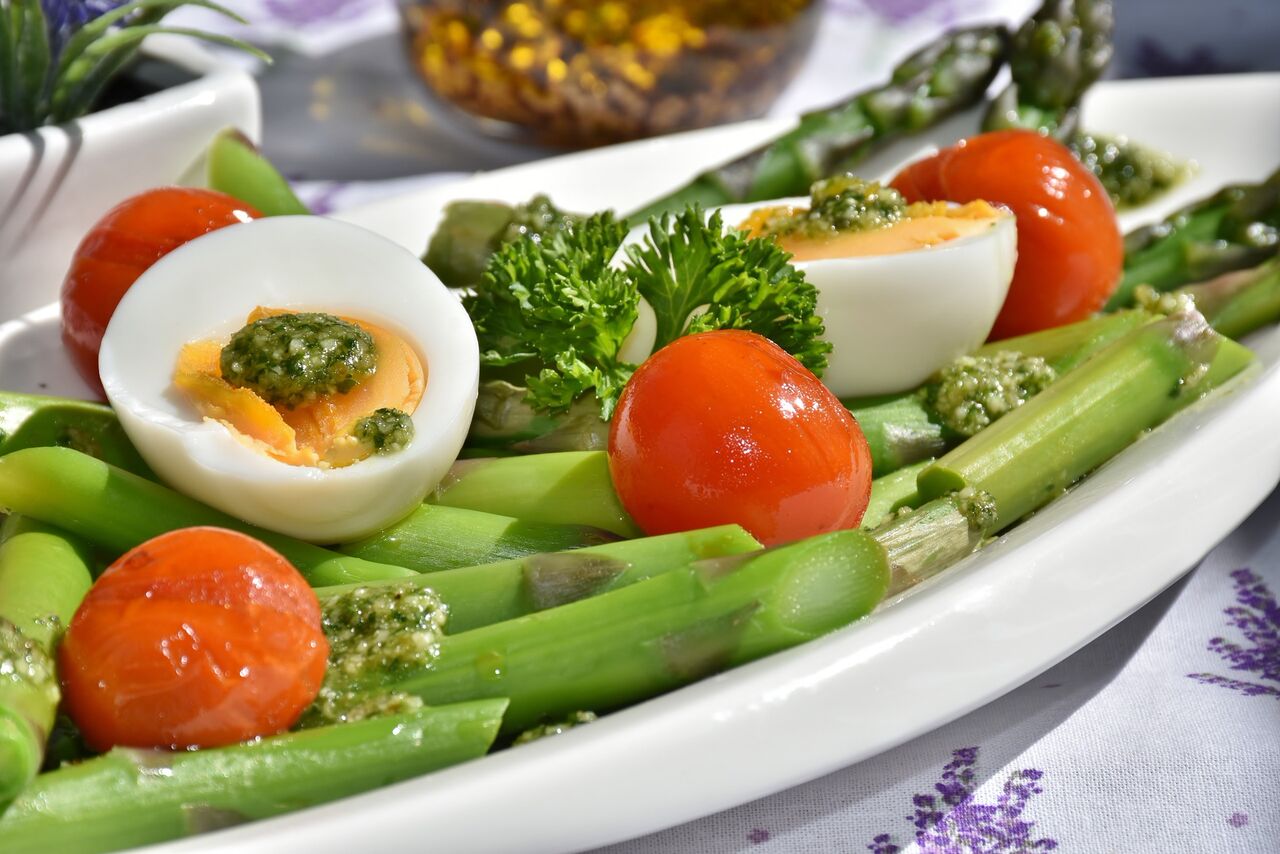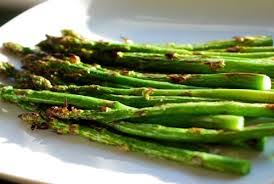 Roasted Parmesan Asparagus
Ingredients:
Pound and a half of fresh asparagus (a large bunch)
Two tablespoons of vegetable oil or olive oil
Half a teaspoon of your favorite seasoning salt
Half a teaspoon of your favorite garlic seasoning blend
Half a teaspoon of oregano
Two tablespoons of shredded Parmesan
Procedures:
Turn your oven on and preheat to 425.
Spray a 15" x 10" pan with spray so that it is evenly coated.
Prep the asparagus by washing it. Break the bottoms of the asparagus (the tough ends). It should cleanly snap at a certain point.
Take a medium bowl and mix all of the seasonings. Toss the asparagus in this mixture so that it is evenly coated.
Line the asparagus in the pan and roast in the oven for 10 minutes. No need to cover it up.
Pull it out and sprinkle the Parmesan over it. Toss it a bit so that it is all coated in shredded cheese.
Roast it uncovered for another five minutes. The asparagus should be crispy on the outside but slightly tender.

Avocado and Asparagus Salad

Ingredients
2 pounds asparagus, thick ends removed, cut into 2-inch pieces
2 Tbsp. chopped fresh parsley
½ Tbsp. balsamic vinegar
2 medium avocados, peeled, pitted and diced
1 lemon, zested and juiced
2 Tbsp. olive oil
1 Tbsp. chopped fresh cilantro
1 Tbsp. chopped fresh mint
1 Tbsp. white wine vinegar
1 tsp. sugar (optional)
Salt and pepper
Procedures:
Bring a large pot of salted water to a boil. Add asparagus and cook until bright green for 2 to 3 minutes. Remove, rinse under cold water, and drain. Combine asparagus, avocados, lemon juice and lemon zest in a large bowl; toss gently to coat.
In a small bowl, whisk together oil, parsley, cilantro, mint, vinegars, sugar, salt and pepper. Pour over asparagus mixture and toss gently. Serve immediately or chill for 2 hours.
Here's a link to a great article on avocados from our good friends at Health Ambition: https://www.healthambition.com/benefits-of-avocados/
Save
Save