by Glenn R. Swift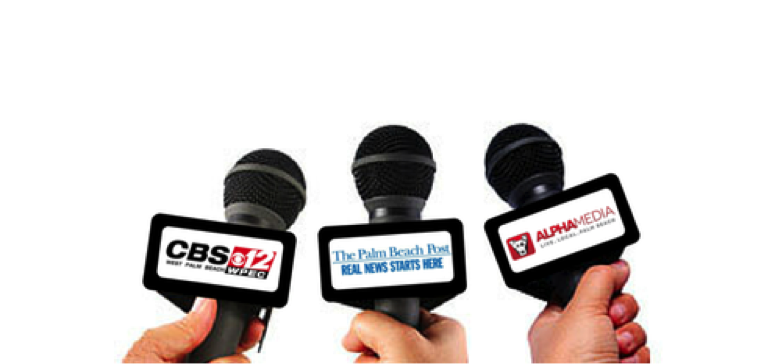 On Wednesday, August 17 at the Marriott in Palm Beach Gardens, the Palm Beach North Chamber of Commerce hosted its monthly Business Before Hours breakfast event featuring a panel representing three leading news outlets:
Newspaper – Tim Burke, The Palm Beach Post
Television – Michael Pumo, WPEC
Radio – Elizabeth Hamma, Alpha Media
Moderated by Carey O'Donnell of the O'Donnell Agency, the panel discussed the following:
The impact of media on public perception and dissemination of necessary information.
How media outlets have adapted to new technologies, social media, etc.
What businesses can do to gain "earned media"
The role media plays in today's political/election cycles
The event filled the Main Conference Room at the Marriott and streamed live on the Internet to thousands of viewers. For more information on the Palm Beach North Chamber of Commerce, please visit www.pbnchamber.com.