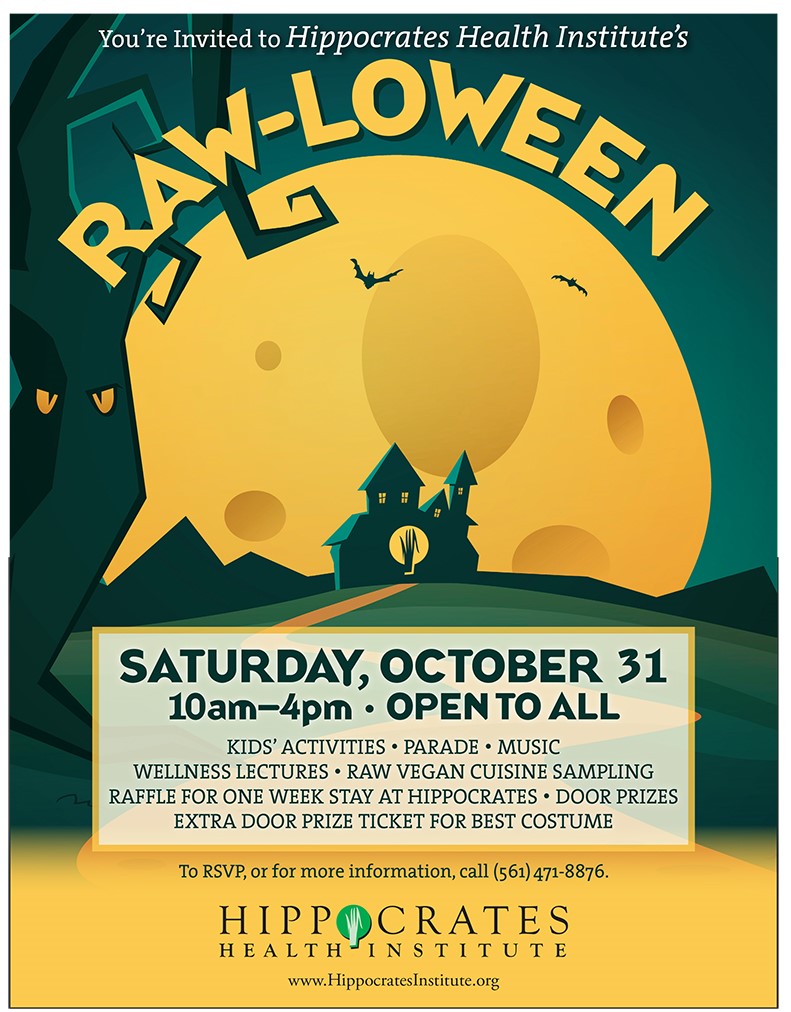 by Sharon Quercioli
Sprouts had the pleasure of being a part of the Hippocrates Health Institute Raw-loween on Saturday, October 31, 2015. On a day made famous for junk food binging, the renowned Hippocrates Health Institute in West Palm Beach held its annual Raw-loween from 10am -4pm. The event was free to the public and featured numerous samples of raw vegan cuisine, wellness lectures, live music, parade, kids activities, raffle, door prizes and a one-of-a-kind best costume contest. Over four thousand people attended the gathering, most of whom took advantage of a couple Hippocrates raw foodie treats: the "to die for" walnut tacos with red pepper and corn salsa and the mouthwatering "tuna" salad wraps! (It tasted just like it!) And what would a Halloween party be without a Centaur sighting? Well, seeing is believing!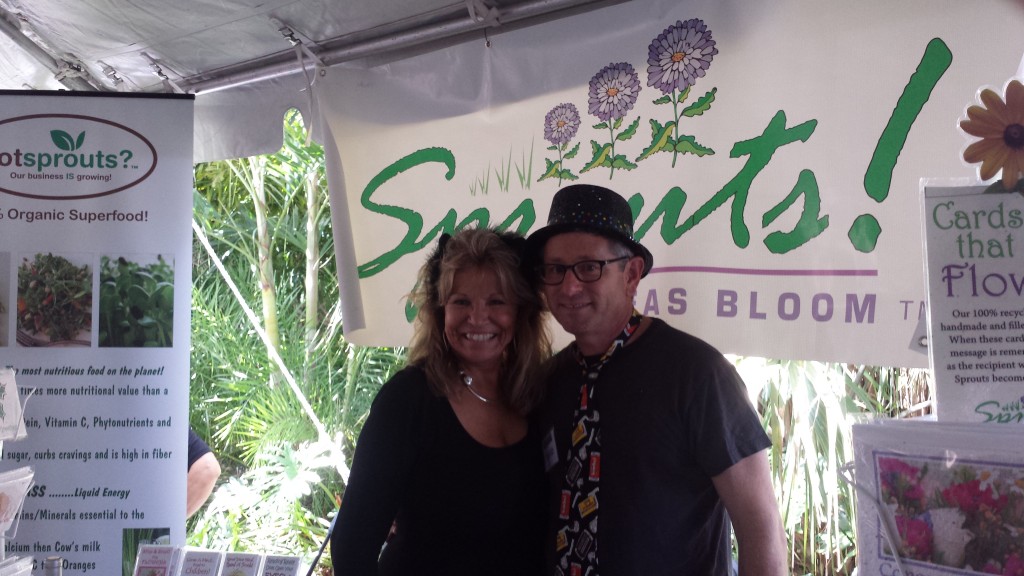 Sprouts! was proud to participate for the fifth consecutive year in what was yet another magnificent event hosted by one of the world's most highly respected alternative health institutes.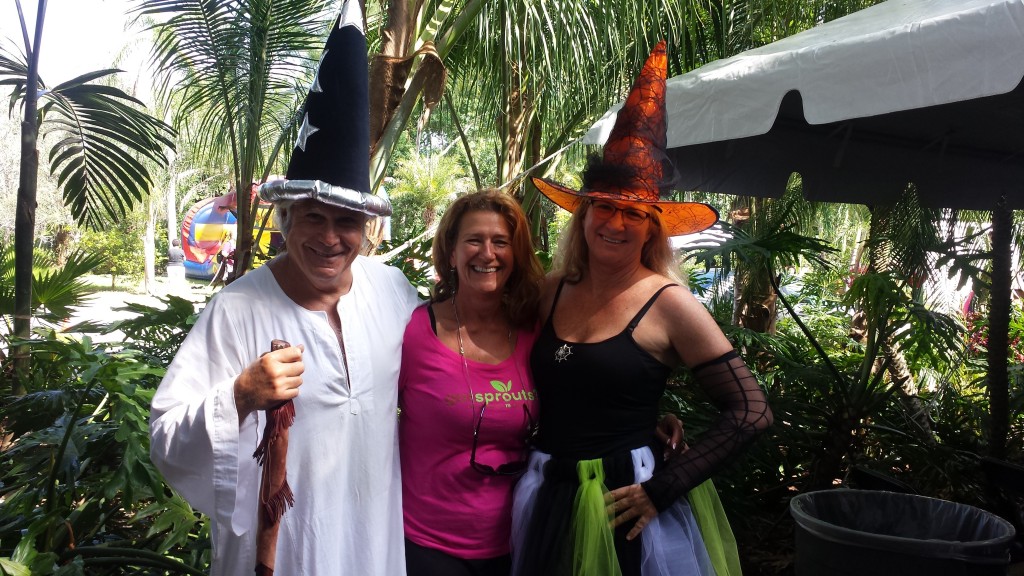 For over half a century, Hippocrates Health Institute has helped people prevent premature aging, reverse disease and promote proper nutrition for optimal health and overall wellbeing. Please visit www.hippocratesinst.org for more information about the life transforming programs at Hippocrates Health Institute.