The Northern Palm Beach County Chamber of Commerce, Women in Business Council presented their quarterly

luncheon on Thursday, March 26th at the Palm Beach Gardens Marriott. We were thrilled to have guest speaker, Sheila G. Mains, Founder of Brownie Brittle™
About Sheila G. Mains & Brownie Brittle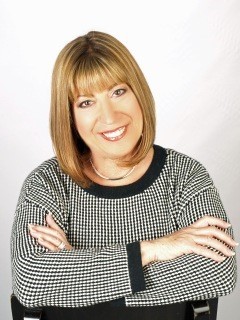 It all started in 1992 when Sheila G. Mains was laid off from her CFO position at an industrial advertising agency. Rather than jump back into the world of accounting, she decided to follow her passion—baking. She perfected her grandmother's brownie recipe in her home oven, then leased a small commercial kitchen and began selling platters of brownies and gift baskets to local corporations and retail stores.
Two years later, business was booming. Then came the call of a lifetime. An executive chef at a major Florida theme park dialed 1-800-Brownie and ordered 37,000 of Sheila G's brownies. Overnight, Sheila went from delivering platters to shipping pallets of her rich, fudgy brownies.
Since then, Sheila G's signature brownies have been featured at Disney World's theme park, bakeries and catered events. Her Cookie Dough Brownie became the best-selling dessert at MGM Studios a year later. She also created Dalmatian brownies, in honor of Disney's 1996 release of 101 Dalmatians, as well as an exclusive Blondie Brownie for Epcot Center.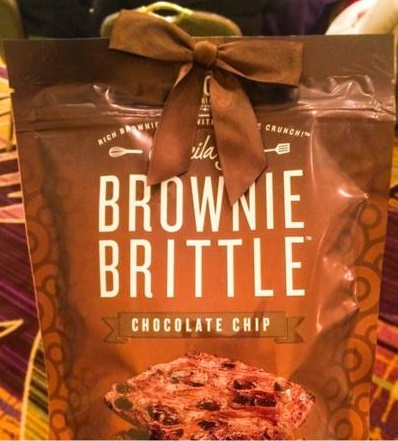 Once the brownie business was cooking, Sheila turned her attention to creating her dream snack—the crunchy corner pieces that every brownie lover loves. It took almost a decade to create Brownie Brittle, but her persistence paid off. Sales of Sheila G's Original Brownie Brittle are nothing short of meteoric. From 200,000 bags in 2011 to 18 million bags in 2014, these thin pieces of brownie batter with the satisfying crunch took the snack food industry by surprise.
And with only 120 calories and 3 grams of fat per serving, this all-natural snack simply flies off the shelves. Brownie Brittle is available in Chocolate Chip, Salted Caramel, Toffee Crunch and Mint Chocolate Chip, and is sold online (BrownieBrittle.com) and at major retailers throughout the U.S., Canada, Mexico, Australia, South Korea and the Caribbean.