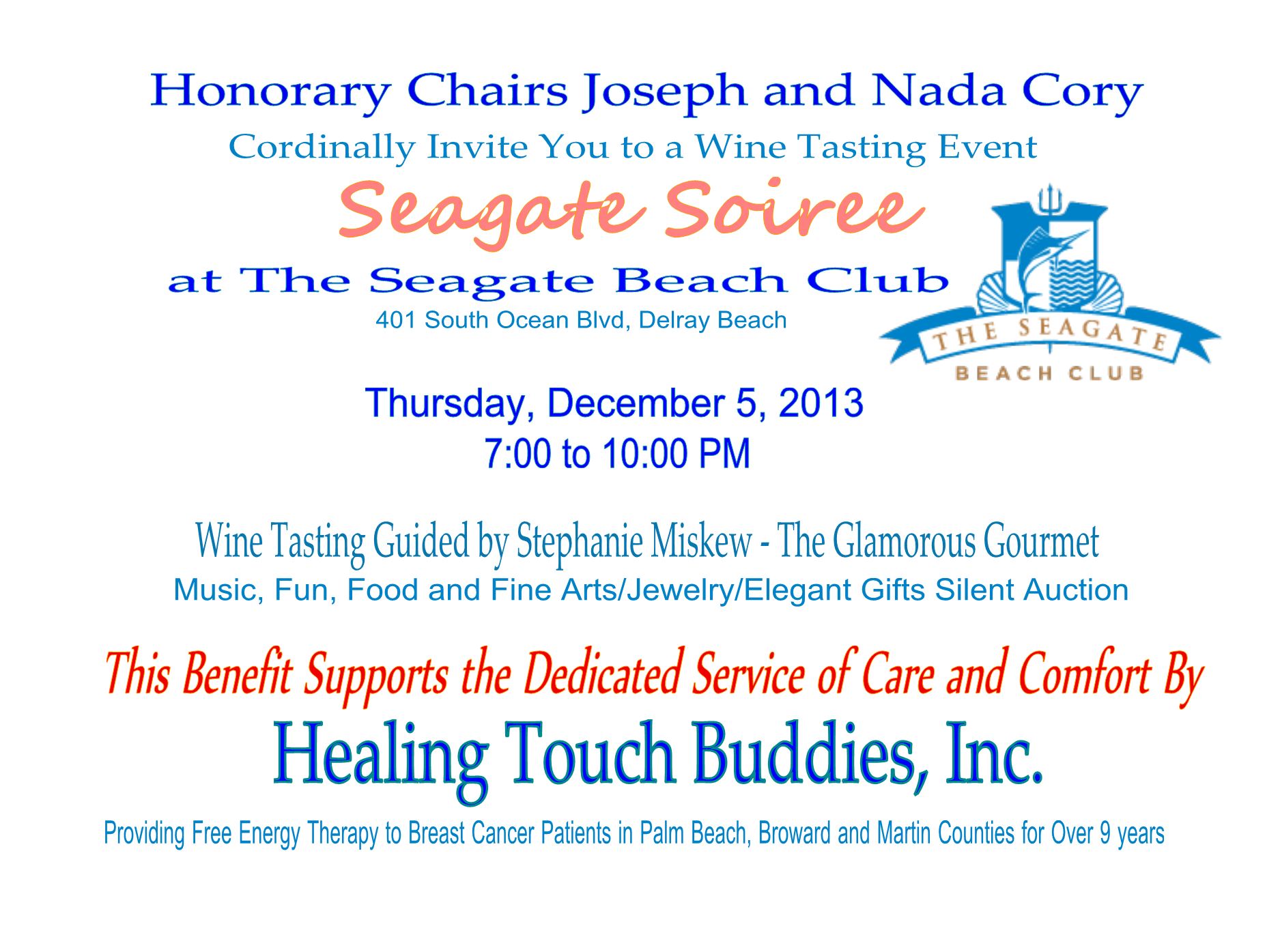 Join us Thursday, December 5, 2013 at The Seagate Beach Club in Delray Beach for food, fun, wine-tasting and silent auction.
Our wine guide for the evening is The Glamorous Gourmet, Stephanie Miskew, of Boca Raton. We'll be sampling and learning while enjoying the company of "Buddies" Supporters for our annual fundraising event.
Overlooking the ocean from the upstairs deck, view select pieces of fine art and jewelry along with spa packages – always in demand at our silent auction – while dining on a sumptuous buffet from the chefs of one of Florida's most renowned beach clubs.
Proceeds from this event benefit Healing Touch Buddies, Inc. volunteer training program. In its ninth year, the Buddies Program continues to serve individuals with breast cancer in Miami/Dade, Broward, Palm Beach and Martin Counties providing energy therapy, compassionate care and comfort. We bring the hands and the heart to the healing journey in the experience of breast cancer.
Clients receive therapy twice a month for up to a full year at no cost – completely free! At a time when medical expenses can overwhelm, our free service is a unique and welcome respite. All of our volunteers are trained energy therapists who we additionally train in the specifics of breast cancer care. We know we make a difference. From first diagnosis through surgery and treatment we support clients at any stage of the way.
We hope you will attend and support Healing Touch Buddies volunteers. If you can't attend consider a donation. Any amount will help.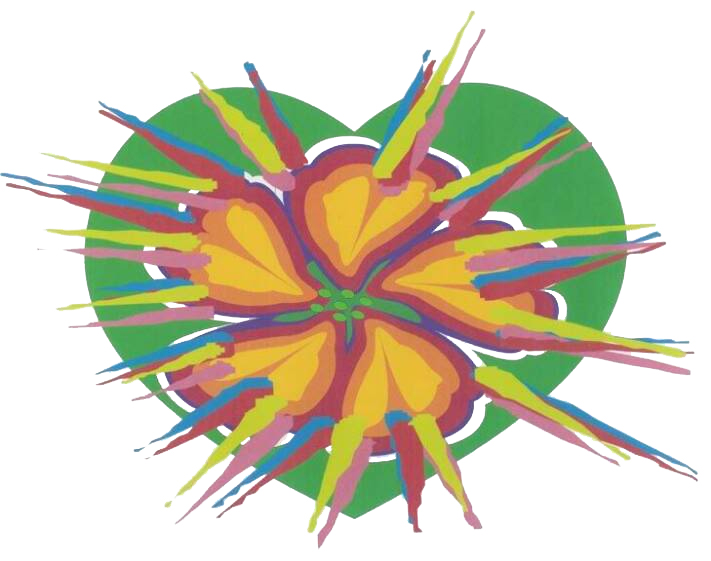 Healing Touch Buddies provides energy therapy in one-on-one supportive relationships with individuals diagnosed with breast cancer through our network of specially-trained volunteer energy therapy providers. Regardless of stage of diagnosis or treatment protocol, our Buddies offer consistent, reassuring and long-term therapeutic support for up to one year free-of-charge. To find out more please visit www.healingtouchbuddies.org.