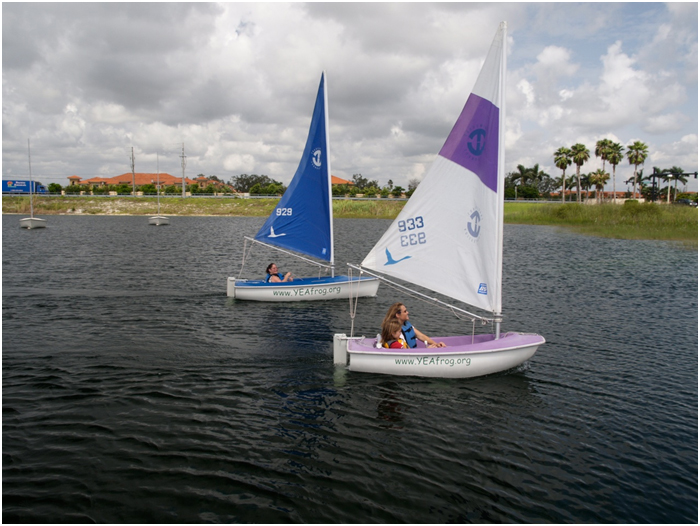 by Andy Roberts
The Youth Environmental Alliance (YEA) is proud to announce the return of the Sailing for Success program. This program embodies YEA's core goal of serving underprivileged and special needs youth and adults with science-based educational programs that translate into unforgettable life experiences. In addition to Sailing for Success, YEA operates the award-winning Fishing for Success program in collaboration with the University of Florida IFAS Extension. Moreover, YEA conducts 15 different science-based educational programs for schools and other interested groups, many of which offer a field component such as beach dune restoration or wetland walks.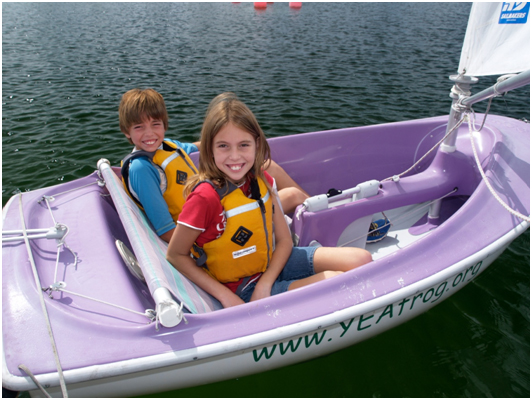 Sailing for Success is positioned to become Broward's premier fully integrated, affordable community sailing program. The program operates in Broward County, but is open to participants from both Dade and Palm Beach counties. In partnership with Broward College (BC), the Hermanowski Foundation, and the Autism Grants Council, Sailing for Success takes place at the Tigertail Lake Sailing Center in Dania Beach. Located in the heart of Broward County, just minutes from I-95 and adjacent to the Dania Beach Tri-Rail Station. Classroom space, equipment storage and facility usage are generously provided in cooperation with Broward College.
The sailing program ranges from single-session experiences (3-hours) to a six-week (18-hour) basic sailing course. A regatta (racing) program is also available with opportunities to compete around the state.  For appropriate groups, lessons about aquatic environmental science are also incorporated into the curriculum.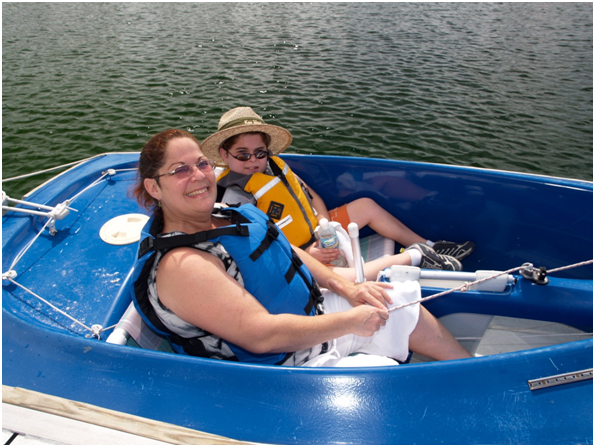 The Sailing for Success program opens up the world of sailing to those individuals that may otherwise never experience it. Our sailboats are specially designed to be fully accessible and safe and can be modified to accommodate virtually any form of physical handicap. For many whom have experienced it, learning to sail solo can free an individual's mind and body from the confines of everyday life. To paraphrase the words of one of our participants:
 "…in my everyday life I must rely on others for my needs … in sailing I am truly free… I am the captain of my rocketship."                                                            
Sanford Rosenthal
For more information, or to join us on this voyage, visit www.YEAfrog.org, or contact us: 
 Office (954) 382-0188; Email: info@YEAfrog.org