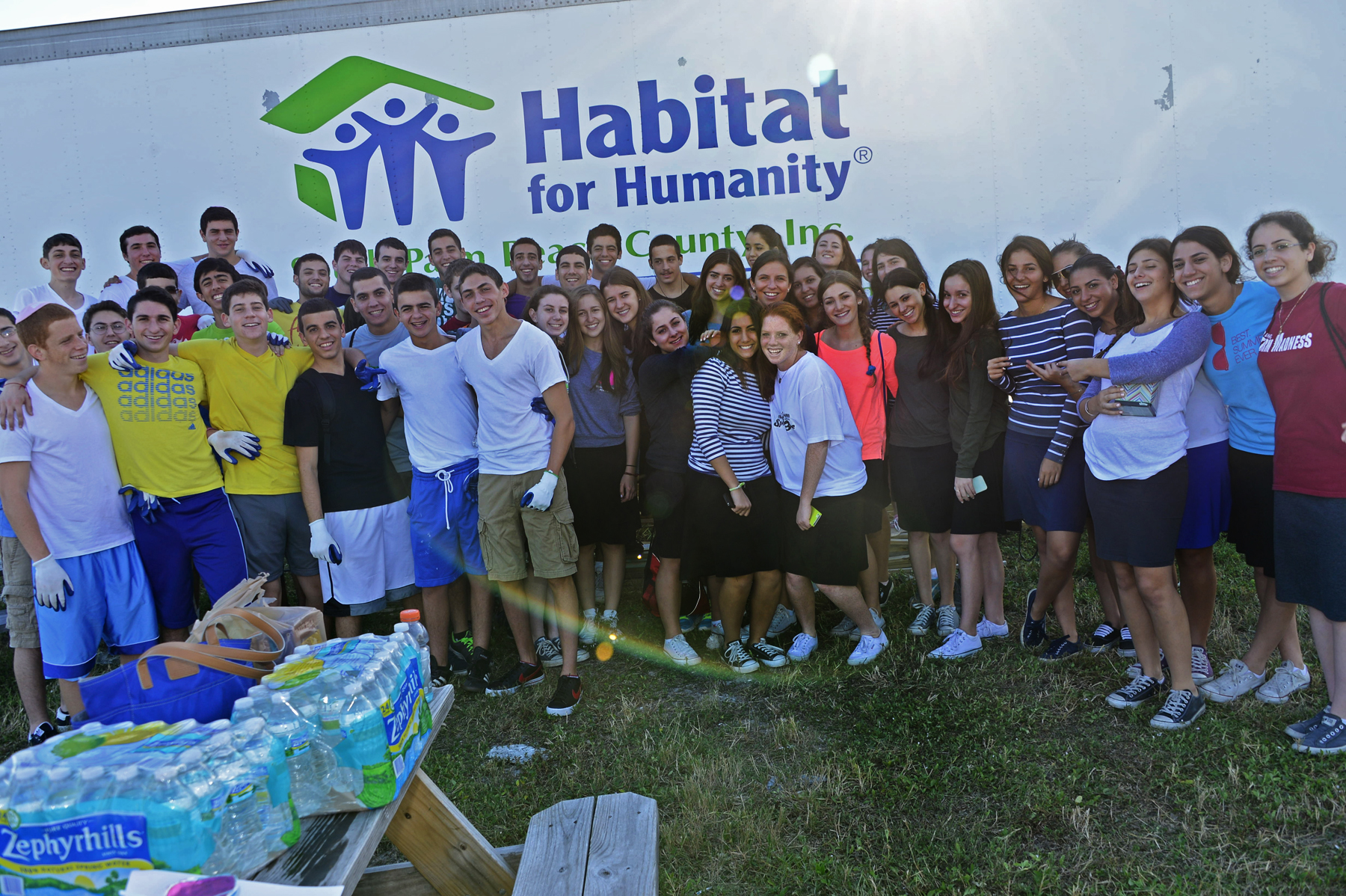 by Avi Schneider
On October 16, 2013, the 12th graders of Weinbaum Yeshiva High School in Boca Raton did community service for Habitat for Humanity, a nonprofit organization that offers affordable home ownership opportunities to hardworking and worthy families all around the world. This organization relies on volunteers and donations of money, building supplies and property, but Habitat for Humanity does not build houses and just give them away to any random person who needs a house. A potential homeowner has to qualify for an interest-free mortgage, make a small down payment and put in 400 hundred hours of "sweat equity" to help build their own home and others just like it.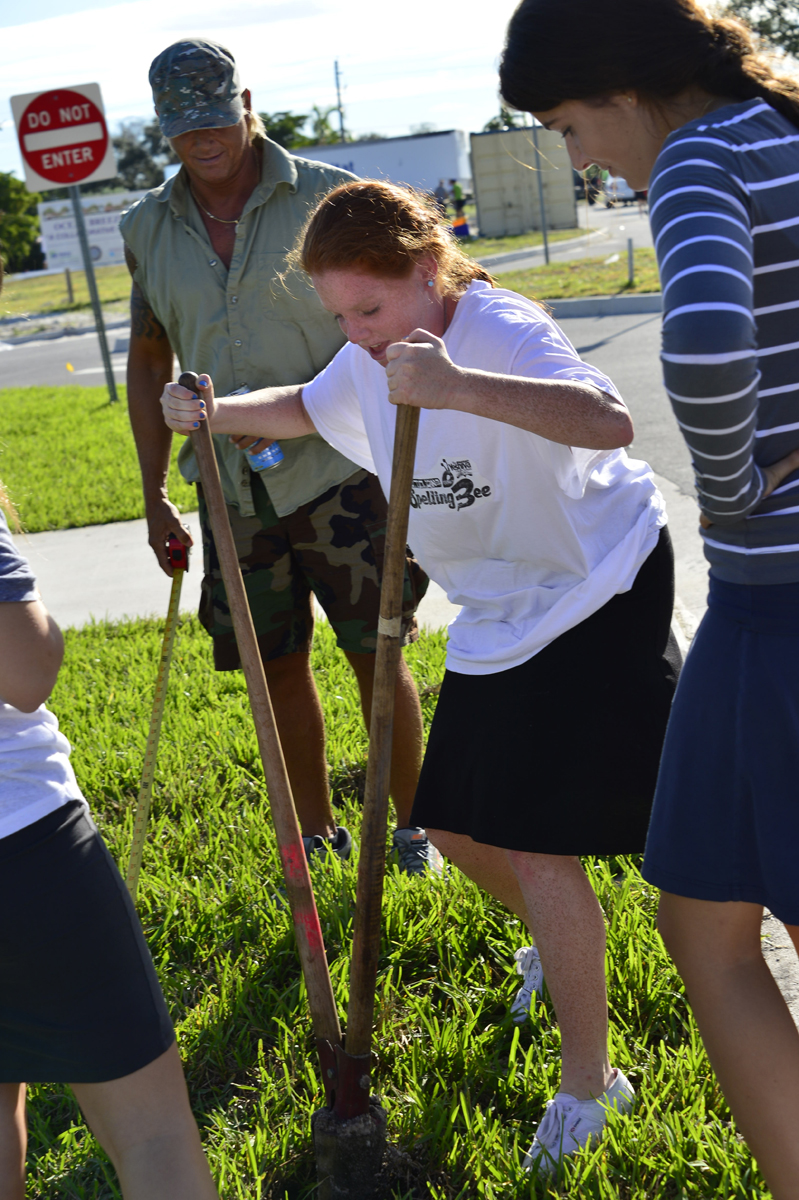 These prospective families are additionally required to attend workshops on home maintenance, financial management and related issues to prepare them for the responsibility of owning a house. The students of WYHS worked in the community of Ocean Breeze, which already hosts ten to twelve beautiful Habitat for Humanity-built houses with plans for three more to be built in the not-too-distant future.
Habitat for Humanity strives to make sure their houses are well built and structured as they are all hurricane proof with all plumbing, air-conditioning and other amenities made to be above standard. The students did multiple jobs on the Ocean Breeze property. Some painted and built mailboxes while others organized pipes and pieces of wood to be used for a future home. Other students cleaned up the main street that goes through the community, helped move drywall, and some even got the chance to use a nail gun that would help support a house in its early stages. Whatever tasks the students did, whether it was big or small, the students knew that this was helping very deserving families get the chance to have a home.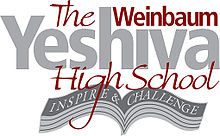 Celebrating the ideals of Ahavat Yisrael (tolerance), Tikkun Olam (communal responsibility) and Medinat Yisrael (the modern state of Israel), Weinbaum Yeshiva High School in Boca Raton is a renowned Jewish orthodox, college preparatory high school, renowned as one of the finest academic institutions of its kind in the nation.
WYHS' mission is to…
Inspire its students to make a life-long commitment to Jewish values, learning and observance, and to view all disciplines and pursuits through the prism of Torah.
Challenge its students with an excellent college and yeshiva preparatory program, enabling them to gain admission to and succeed at the finest institutions of higher learning.
Our Values are…
Torat Yisrael Devotion to Jewish law and observance
Ahavat Yisrael Embracing all Jews
Kavod HaBriyot Respecting all human beings
Tikkun Olam Contributing to the community
Our Philosophy
"The creation of the State of Israel is one of the seminal events in Jewish history. Recognizing the significance of the State and its national institutions, we seek to instill in our students an attachment to the State of Israel and its people as well as a sense of responsibility for their welfare."