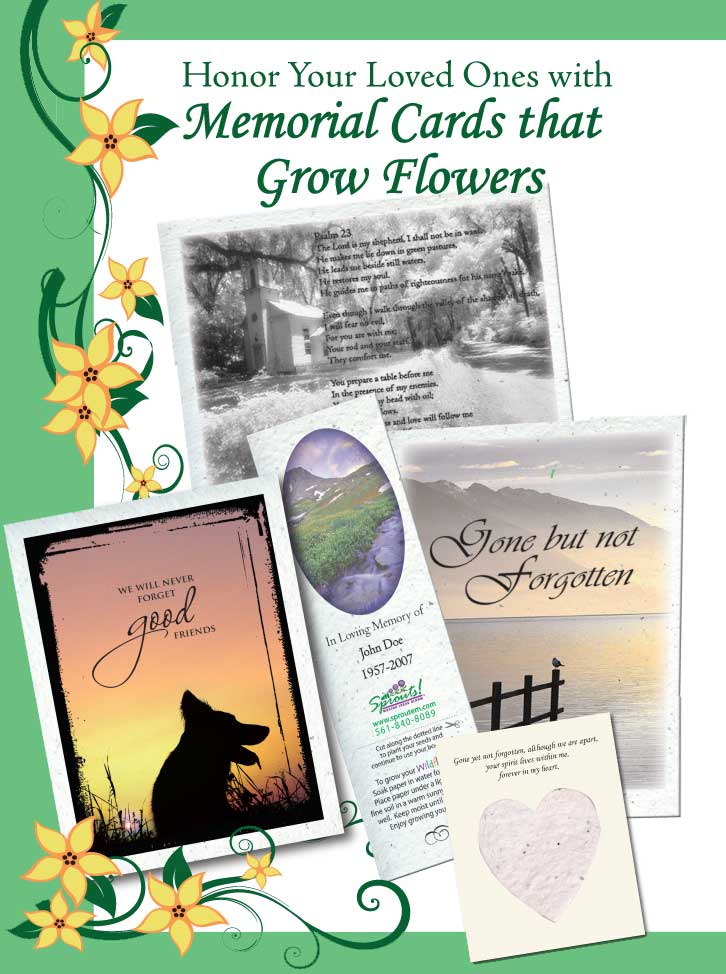 Sprouts! elegant Memorial Cards, Memorial Bookmarks, Thank You Cards, Sympathy Cards, Keepsake Cards, and Pet Sympathy Cards are created from handmade eco-friendly plantable seed paper.
After a funeral or memorial service, these seed infused cards can be planted in the earth and beautiful flowers will grow and bloom in tribute to your departed loved one.
Click here for more information and to order!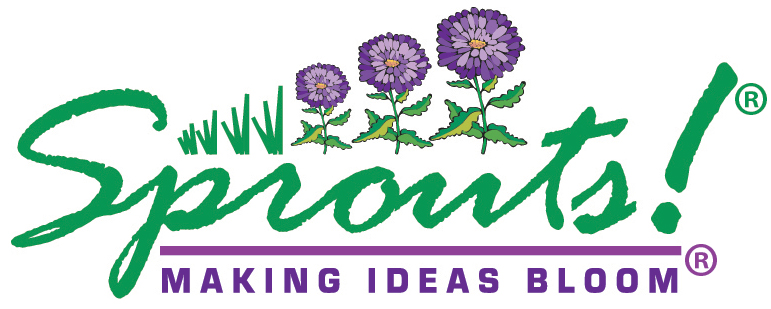 To find out more about Sprouts! eco-friendly plantable seed paper cards and products please call us at 561-840-8089 or visit us on the web at www.sproutem.com!