By Rebecca Seelig
ArtiGras – Palm Beaches Premier Fine Arts Festival Returns to Abacoa President's Day Weekend.
Annually over Presidents' Day weekend, Abacoa plays host to one of the top-50 art shows in the nation — the ArtiGras Fine Arts Festival presented by Palm Beach Gardens Medical Center and produced by the Palm Beach North Chamber of Commerce. The 32nd anniversary of ArtiGras, which benefits school art programs and local charities, begins Saturday, February 18 with the gates opening at 10 a.m.
The three-day outdoor art festival showcases a unique juried exhibition of nearly 300 fine artists from all over the country with artistic mediums ranging from glass to wood and painting to fiber. Every year close to 1,000 artist apply to be part of ArtiGras and each has to go through a jury process to be selected.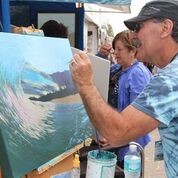 "Over the seven years I have been participating at ArtiGras, I have noticed the quality of the art getting better each year as more national artists recognize ArtiGras as a top show to attend," said painter and Jupiter resident April Davis who moved to Florida 20 years ago, and since then has become known for her brilliant tropical landscapes and seascapes.
"ArtiGras is a great opportunity for Palm Beach County residents to view, right in their back yard, high-end works of art in a multitude of mediums from artist all over the nation," said Davis who was the ArtiGras poster artist in 2016.
Children can also enjoy ArtiGras by head over to ArtiKids where they can participate in a wide variety of interactive art activities. Children of all ages can make clay creations, paint pictures and enjoy hours of playing in this fun area or buying art in the Tiny Treasures tent benefiting Quantum House.
ArtiGras also features live music and artist demonstrations that provide an art experience like no other in South Florida. The festival will be once again be located in Downtown Abacoa on Central Boulevard. Festival hours are 10:00 a.m. to 6 p.m. Saturday, February 18; 10 a.m. to 6 p.m. Sunday, February 19; and 10 a.m. to 5 p.m. Monday, February 20.
More information about ArtiGras can be found at www.artigras.org or by contacting the Palm Beach North Chamber of Commerce at (561) 746-7111.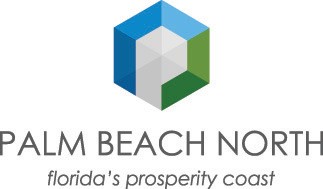 Save
Save