by Judy Lynne Ray
A Life-Changing Experience Awaits You in North Carolina's Magnificent Blue Ridge Mountains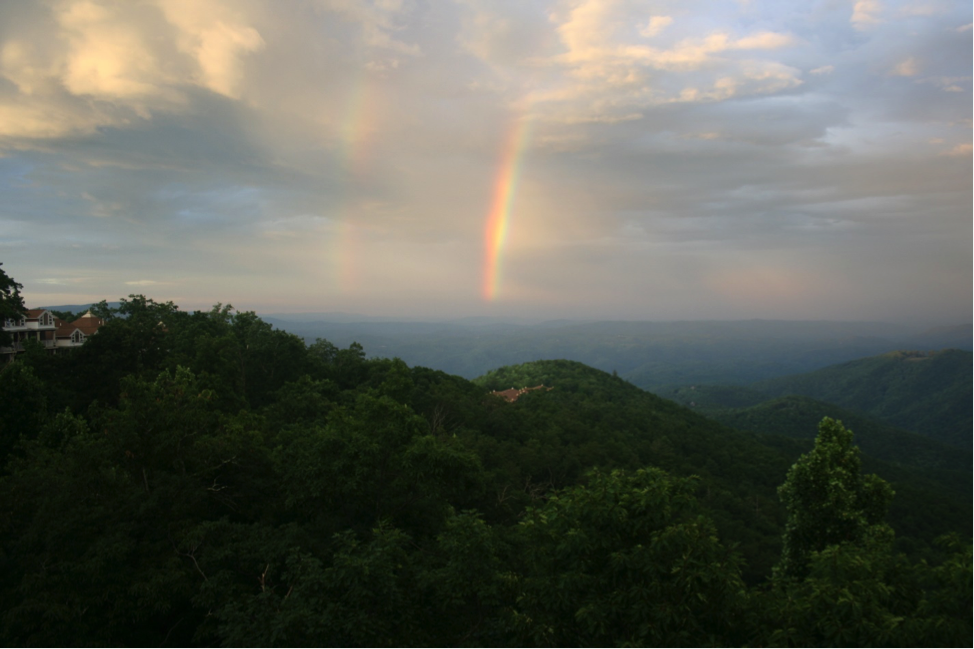 There is something about a spectacular mountaintop setting in the Blue Ridge Mountains of North Carolina. Combine that with the concept of "Retreat," then sprinkle with immersion seminars such as "The Art of Happiness" and "Journey into Stillness."  Blend in daily Yoga and Meditation classes, add weight loss/detox health programs, and top it with Ayurvedic spa treatments, and you have The Art of Living Retreat Center (AOLRC located atop "Heavenly Mountain" in Boone, NC. Embracing an "Integrative Ayurvedic" approach to health and healing, the retreat is 380 acres of mountain vistas at just over 3,700 feet above sea level.
"This place makes a lasting impressions on peoples' lives," claims Venkat Srinivasan, Manager of Operations and Guest Experience. "They sit in bed casually browsing Google Search, and just 'happen' to find our retreat, then somehow manage to sync their experience here with their own needs."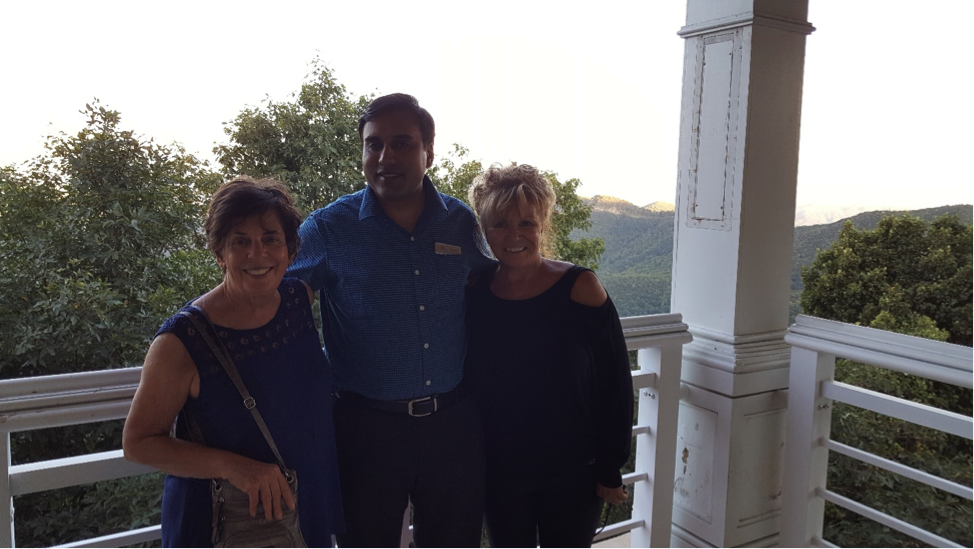 Bingo! My path precisely. I inadvertently discovered this place surfing the net for something far-removed from an Ayurvedic health center (I googled in Art & Mountains seeking framed Blue Ridge paintings), and, when the sprawling vista of this mountain-top center popped up, I was not only enchanted with the view, the proximity to where I live (Asheville NC) and the concept (health, healing & peace of mind), but I had an intuitive hit that got me on the phone with Kristin, their pleasant and helpful front desk information lady, then on the road to their doorstep within the hour for a 24-hour try-it-out.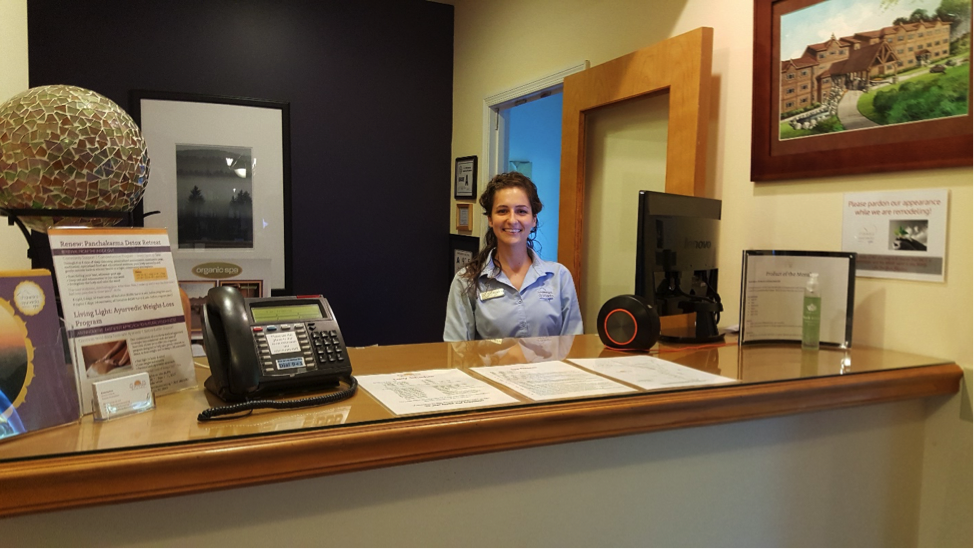 Apparently, stories like mine are not unusual for this place, one of the best-kept destination secrets on the planet. "There are two types of people who tend to come here," claims Kimberly Rossi, Director of Spa and Business Services. "Healthy people seeking tools for peace and happiness, and people who are physically ill and fed up with standard medical options. "One person punched in 'Sick of life' along with "Yoga," she states, "and our website popped up!"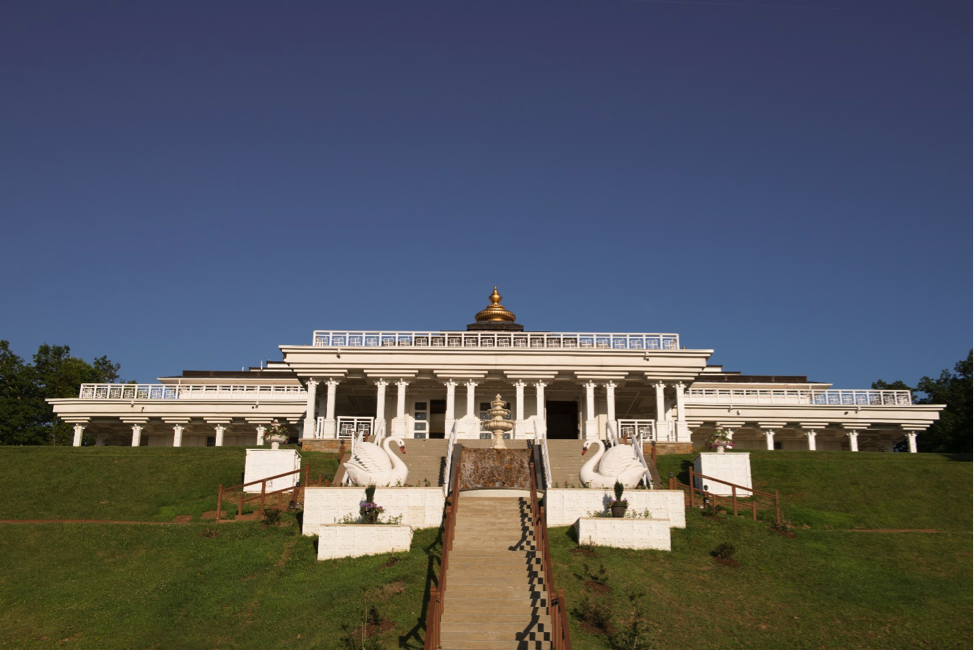 And whatever they google, what they frequently get is a major personal re-charge and a desire to return. The Art of Living Retreat Center offers way more than a standard vacation. "This is a life-changing place," continues Venkat. "People return with friends and family members, or often just for themselves."
It is easy to see why. The abundance and diversity of personal options here is almost as breathtaking as the view. You can come for half a day to explore, assess, have a delicious vegan meal, then leave as I did. Or you can stay for a night, for a weekend program, for one of their weight-loss or detox options, or forever. There are total converts at AOLRC, people who lease or purchase and make the serenity of a retreat their permanent way of life.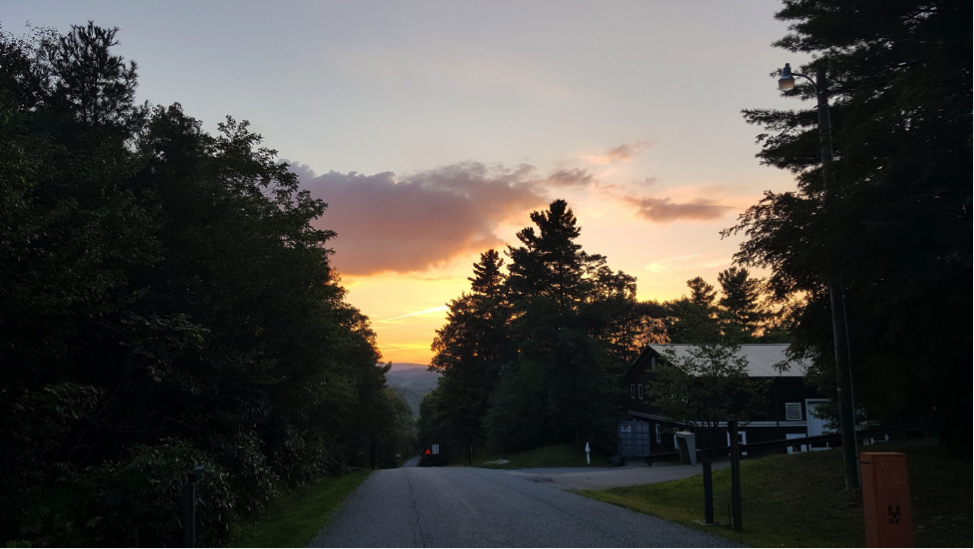 Two weeks after my initial overnight, I contacted my friend Sharon (President of Our Wonderful World Media www.owwmedia.com), and we booked our stay. Having had a one-day taste already, I had a strong sense of why I was returning. I had had a sample of what it feels like to be doing something I had never done before—and to be getting in touch with myself in the process.
That was my rationale. What are the primary attractions?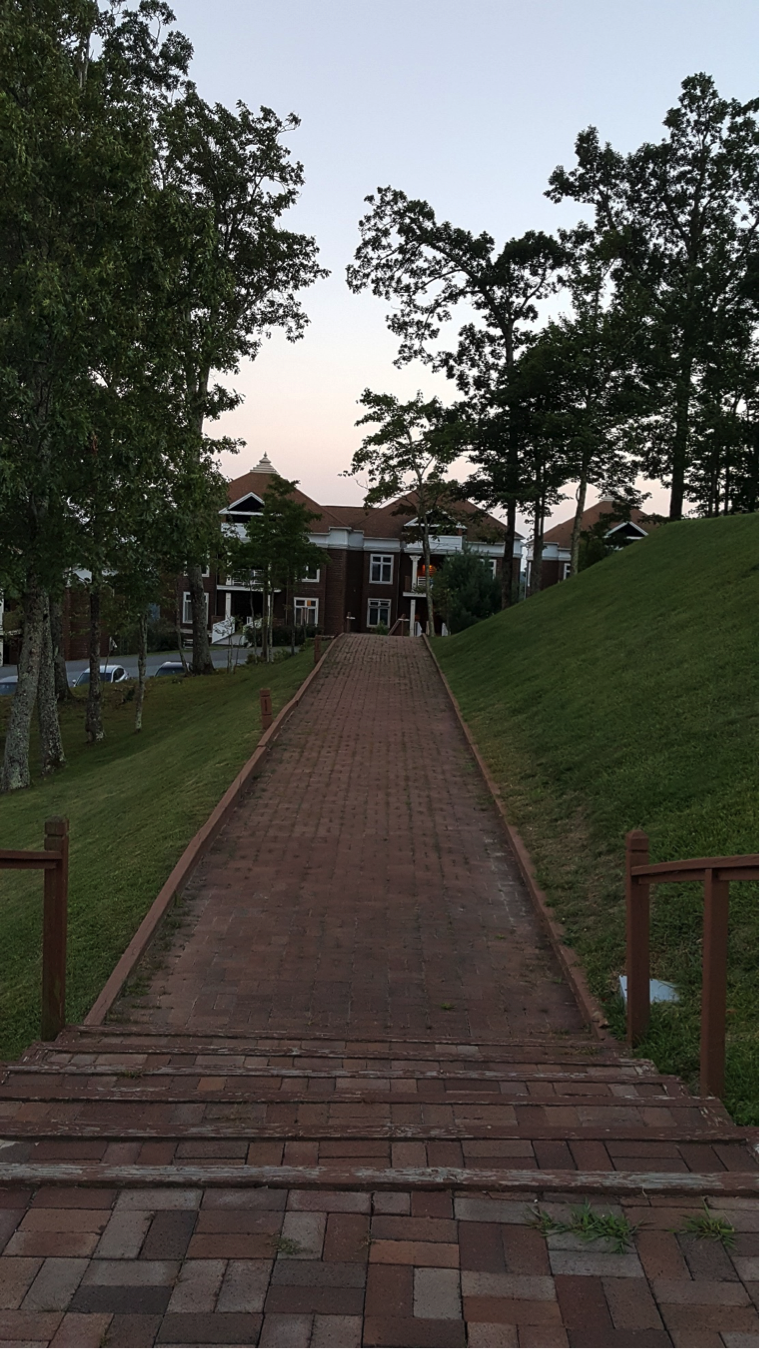 AMBIANCE: People seek out panoramic mountain immersion. Not only is AOLRC majestically scenic, it is less than ten minutes to one of the most beautiful stretches of the Blue Ridge Parkways, with its splendid hiking trails and waterfall vistas.
THE SIMPLICITY: Here is what you will NOT find here:
Disneyland motif or a standard Hyatt, Hampton or Holiday Inn experience.
Dependable cell phone service, elevators or air conditioning.
Clutter, clamor, hurrying, loud voices or traffic.
What you WILL find are accommodations that are basic and dorm-like, or accommodations that are spacious, more upscale and very pleasant. Mountain views are plentiful, and there are also apartments for rent (and for sale) for the true converts. There are quiet comforts and simple luxuries here, eloquently interspersed with the concept of rest and inner healing.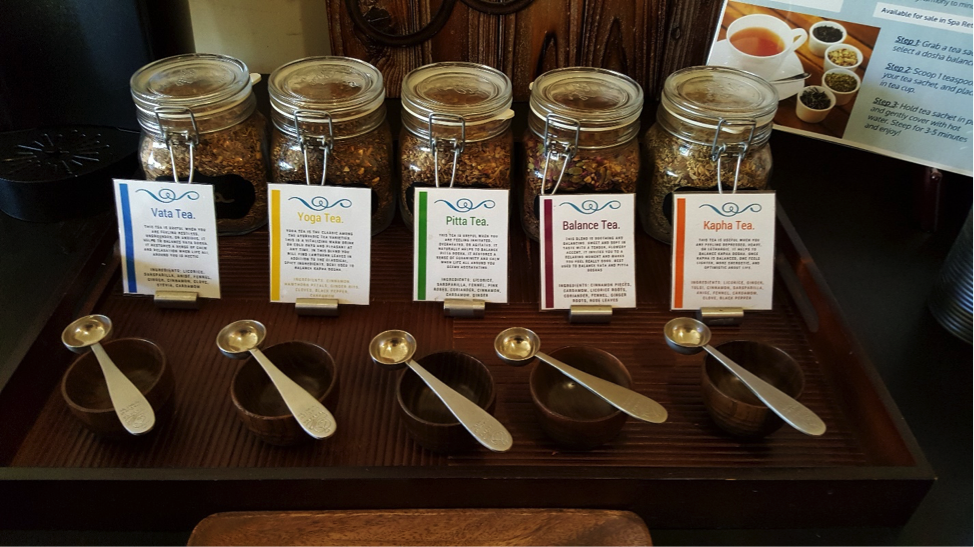 THE AYURVEDIC APPROACH
"Ayurveda" has been around for literally millenniums, originating from the ancient Vedic (from India) traditions. It literally means "Science (ayur) of life (vedic)," and encompasses not only health ad healing but bringing the self back into balance. What this means is that everything at this retreat has an Ayurvedic core. The food, the yoga and meditation offerings, the spa treatments and, most certainly, the health, weight-loss and detox programs. And at the core of the Ayurvedic motif is that everything needs to be in harmony with itself and with its surroundings. "Harmony in our space brings outer and inner beauty," claims Venkat, and a striking example of this is seen in the onsite structures here. All buildings at AOLRC face the east where the sun rises. Location constructions and dimensions are precise according to the ancient science, which honors the magnetic fields of people, of the earth and of the positioning of any structure that will align and connect them.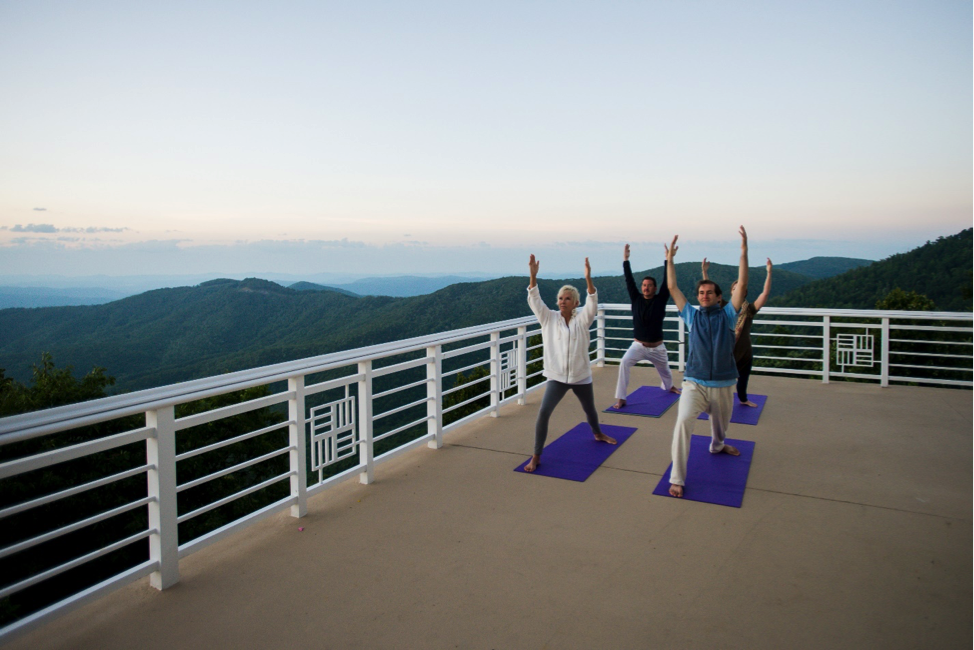 THE PROGRAMS
The Simple "Retreat" Program: We chose at first to sample some "retreat-only" time without being part of a structured program. Room prices include all food and beverages, plus two meditation classes a day with chanting in the evenings. Both Sharon and I have been believers in meditation but have seldom felt "successful" at it. The Retreat has so far shifted that, and we have each found a gentle ease and remarkable peace with the meditation process ever since. This alone would have made the retreat worthwhile for me. I remember years ago when I traveled to Tibet, being told by the monks that meditation is easier at higher altitudes because we have less barometric pressure weighing us down. Of course, that was at 8,000+ feet, but it appears that the same principle exists at 3,700.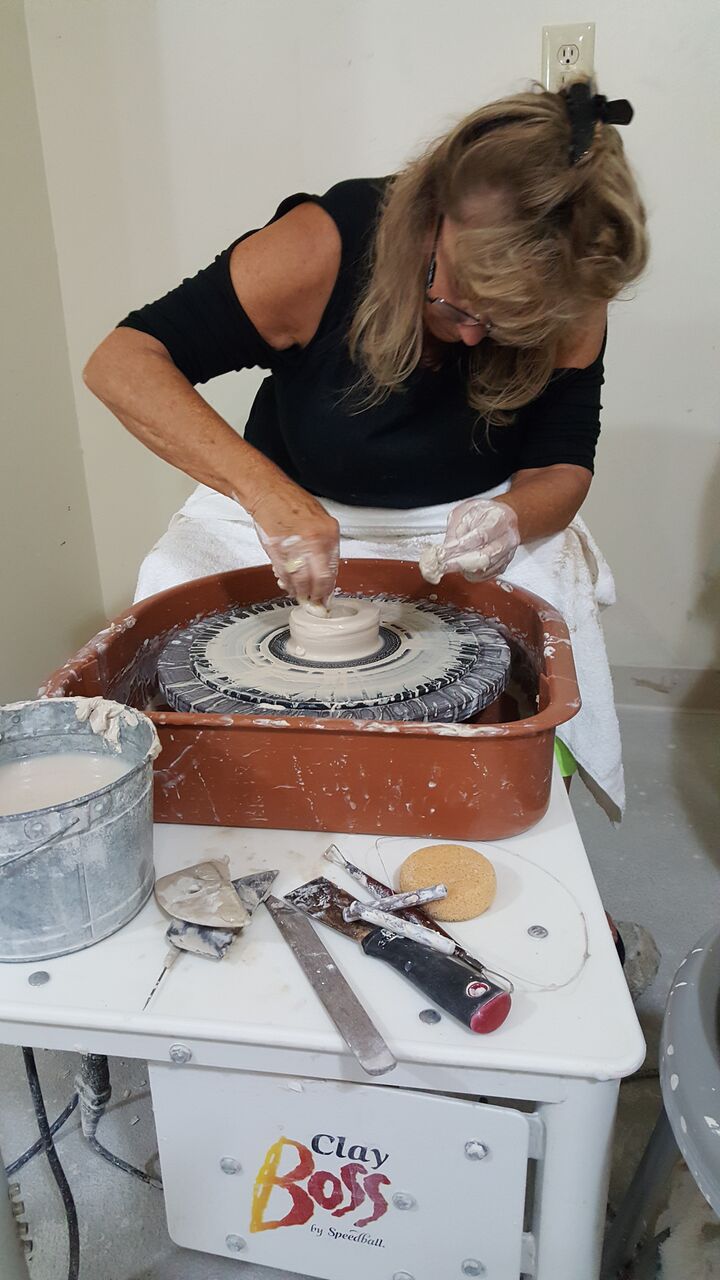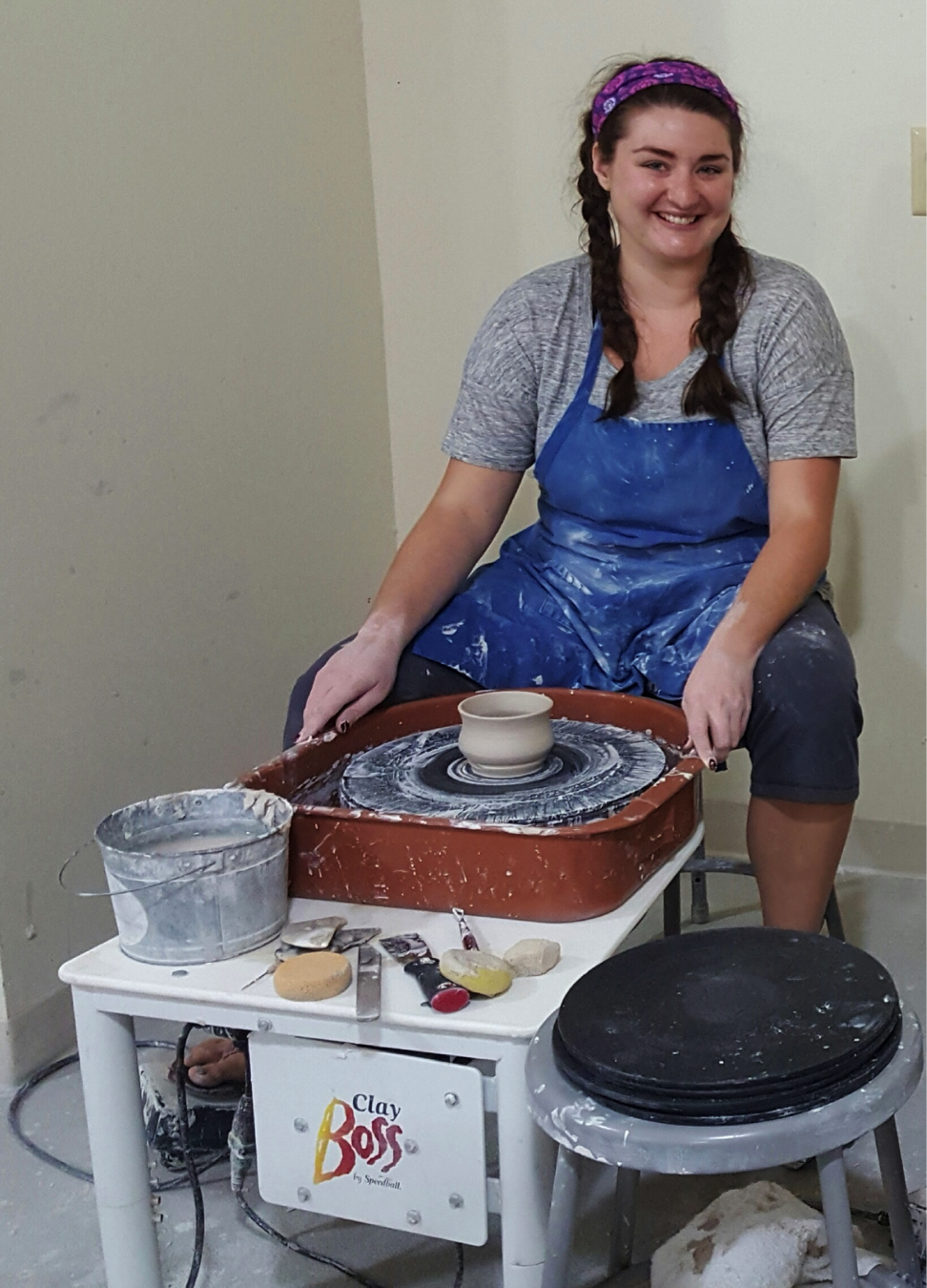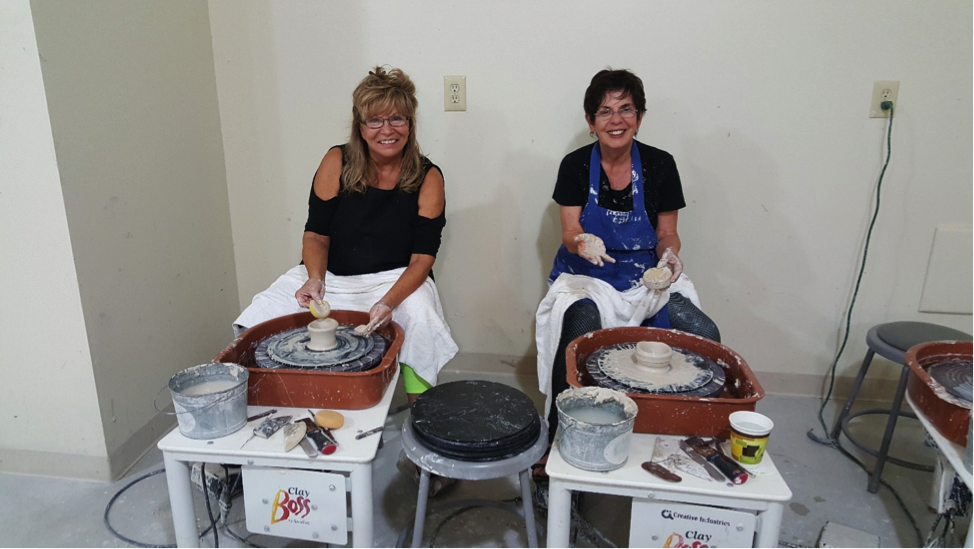 We had no trouble "entertaining" ourselves while on the retreat. We took full advantage of the Yoga classes (available at $20 and offered twice a day unless you are part of a program, in which case they are usually free), the spa treatments, some hiking and a pottery class. We each made pottery mugs moderately worthy of firing and shipping home to ourselves, and I ended up with as much clay on my clothing and shoes as I did on the wheel (even found some in my hair) but enjoyed the child-like feeling of playing in the mud.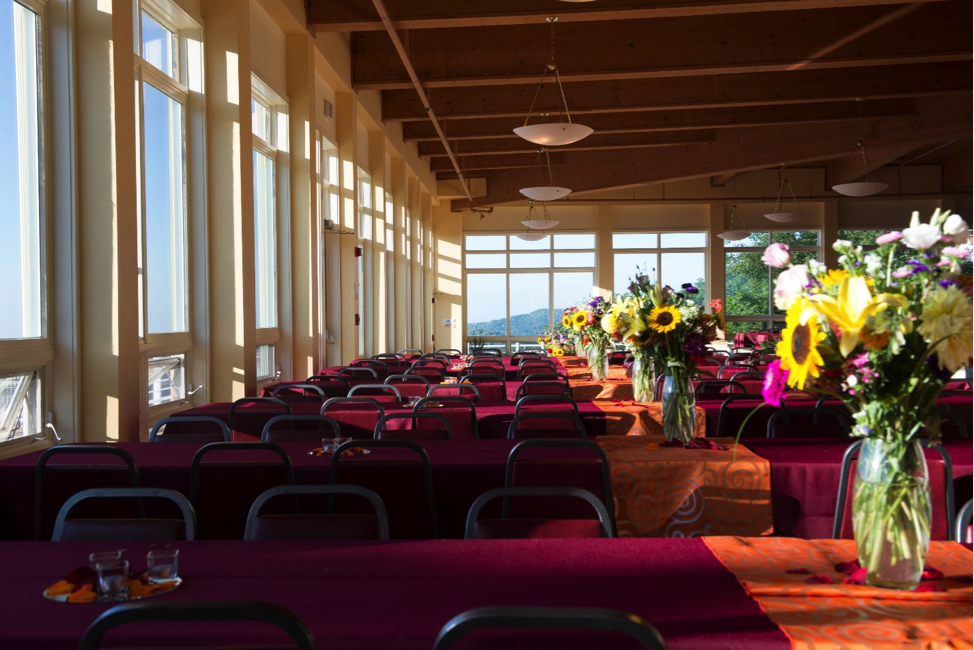 Meals are buffet-style, excellently prepared and fully vegan with a distinctly India-inspired flavor. The dining hall is huge (the Retreat can house up to 1200 guests), but we usually ate on the outside deck overlooking a panorama of Appalachian spectacle.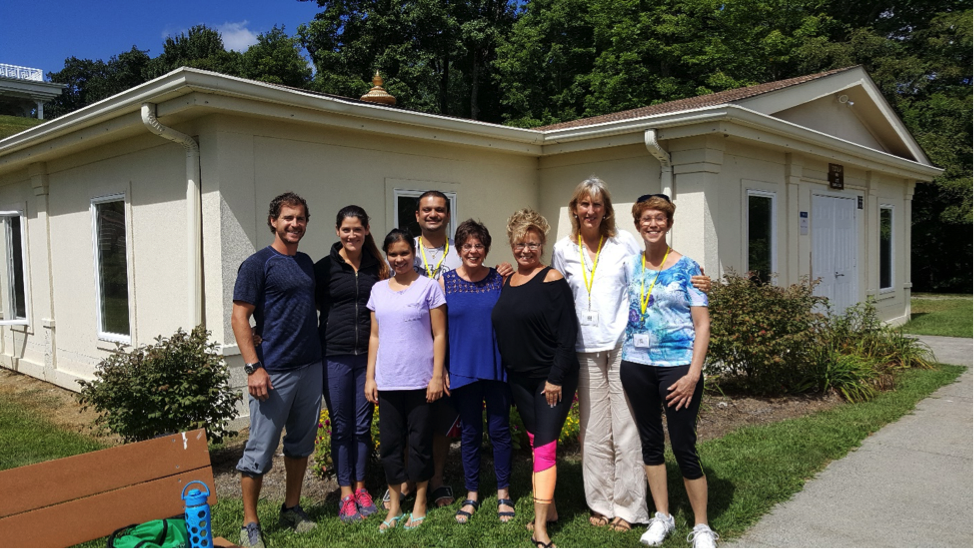 The "Art of Happiness" Program: For the second half of our stay, we elected to take the "Art of Happiness" program, a two and a half day immersion seminar focusing on ways to manage the emotions. Not only is it "the most popular onsite program," but, according to Venkat, it is "a life-transforming program." Growing up basically introverted, Venkat took this course years ago, and it changed the quality of his life. "I started noticing and caring more about the people around me," he recalls. "It brought a sense of purpose and fulfillment to my life that has continued to expand ever since." The "Art of Happiness" program's core learning module is a multi-faceted breathing technique called the "Sudarshan Kriya." Interspersed with some highly interactive tools for deeper digging into who we are, how we relate to others, and what makes us happy, the "Happiness" program is obviously something that could become a lifetime pursuit. I cannot predict how it will impact my future, but I will say that I have continued the breath practice every morning since then, and have found a notable shift in my ability to drift more peacefully through life's everyday challenges. I think I'm feeling a tad less frantic. Can't say for sure it is the breathing or the class, but I will say that the breath practice is something that I now actively enjoy and diligently create time for every day.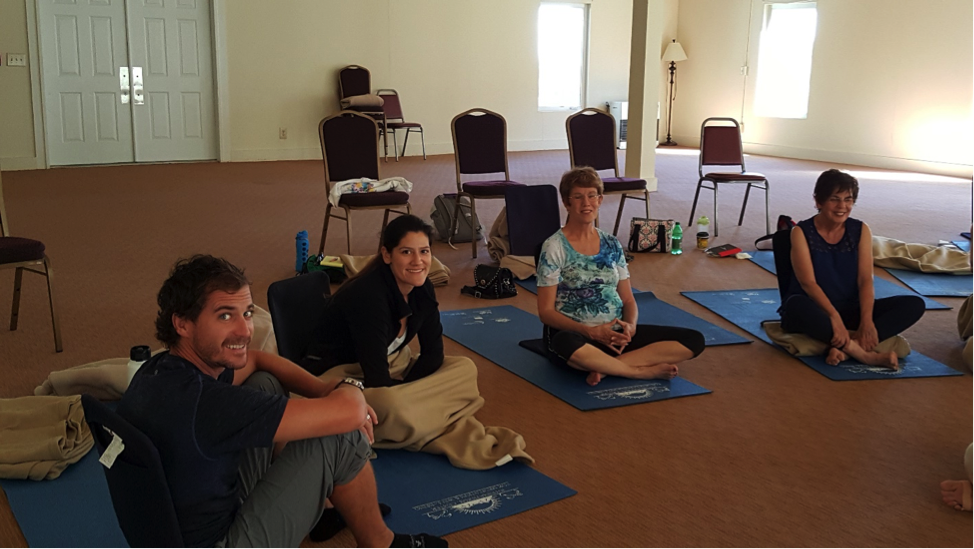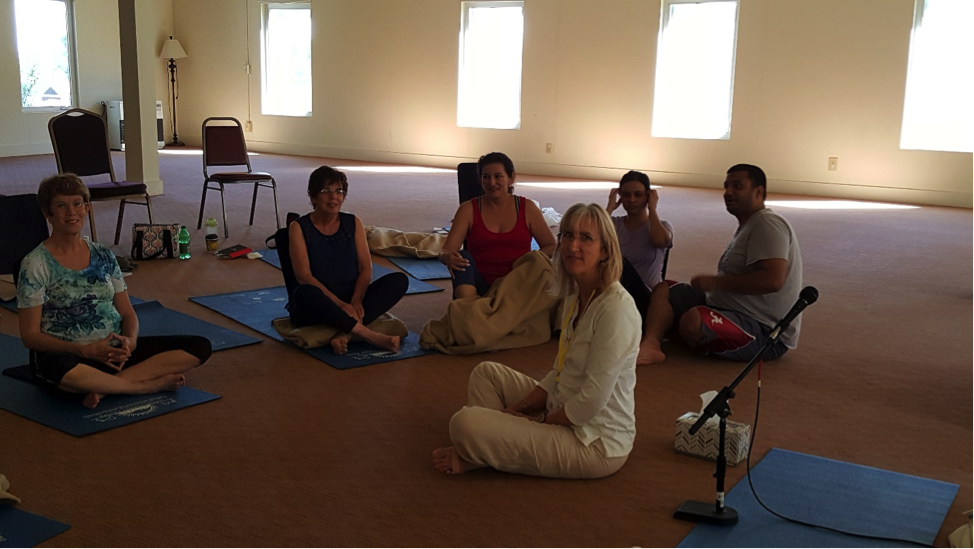 An interesting addendum to the Art of Happiness program: According to Venkat,"This seminar has been taught in 160 countries over the past 35 years, and over 30 million people have been touched by it." It is considered AOLRC's "Signature Program" here at the Retreat and has been taught also in public schools, colleges, prisons, women's empowerment programs and so on as part of the Art of Living Foundation all over the world.        
Ayurvedic Detox Retreats: Although I did not personally experience any of the weight-loss or detox programs (yet!), I spoke to various guests who did. There are short sampler programs such as the Restart Weekend Cleanse, a quick two-day cleanse-and-rejuvenate option, all the way to an immersion four-month program, which combines a modern medicinal approach to weight loss with Ayurvedic methods and includes mind-body tools in a fully personalized approach to health and healing. "There is so much support and camaraderie with this program that it makes it easier," claims one of the participants who enjoyed the fact that they had separate dining halls and were not tempted by the entire buffet, as well as already (after just a day and a half) feeling lighter in both body and spirit.
Other Programs: The next program I plan to take here (Yes, I am planning to return) is the "Journey into Stillness," also known as The Silent Retreat. I am not usually a silent kind of creature, quite the reverse in fact. But my journey through the Happiness program, and the way I have felt since my retreat, have given me some new perspectives.
There are also Yoga Retreats, Meditation Programs, various guest speakers and outside presenters (Yoga Teacher Training, Women's Self-Discovery, etc.), but most prevalent of all are the health programs, The Art of Happiness program and the simple be-here-and-go-with-the-flow residential retreats.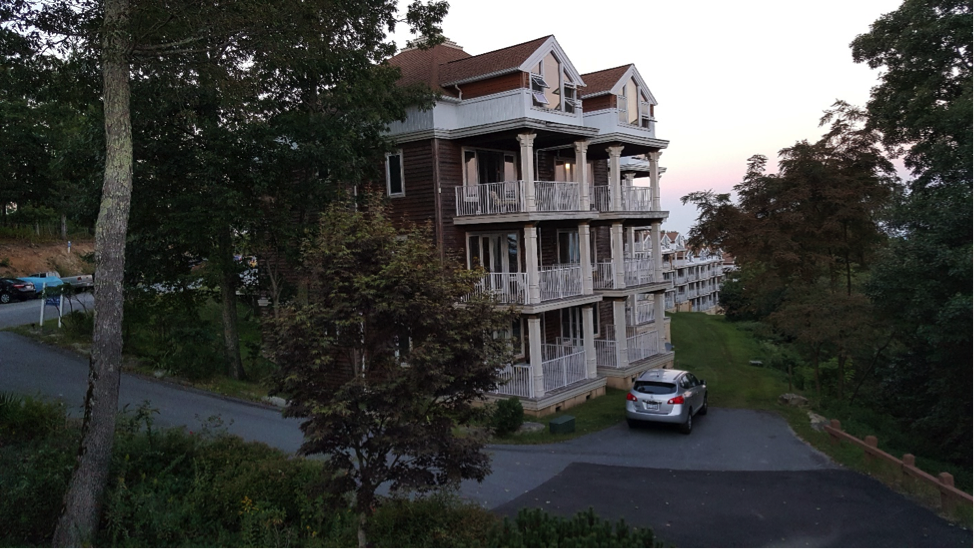 The garden at AOLRC is not a program or an activity, but it is nourishment, a core aspect of the Ayurvedic approach to healthy food. Most of the fruits and vegetables served in the dining space are homegrown here with obviously tender hands and loving care. Rossi states that health programs at AOLR teach people to eat primarily for nourishment, not for pleasure. Hearing that, my thoughts jumped to a long list of "guilt foods" I keep securely active in my life. But on the other hand, I must admit to a sense of digestive well-being since my visit here. Not sure yet how that will play out during my at-home-kitchen-mode. I have admirable plans.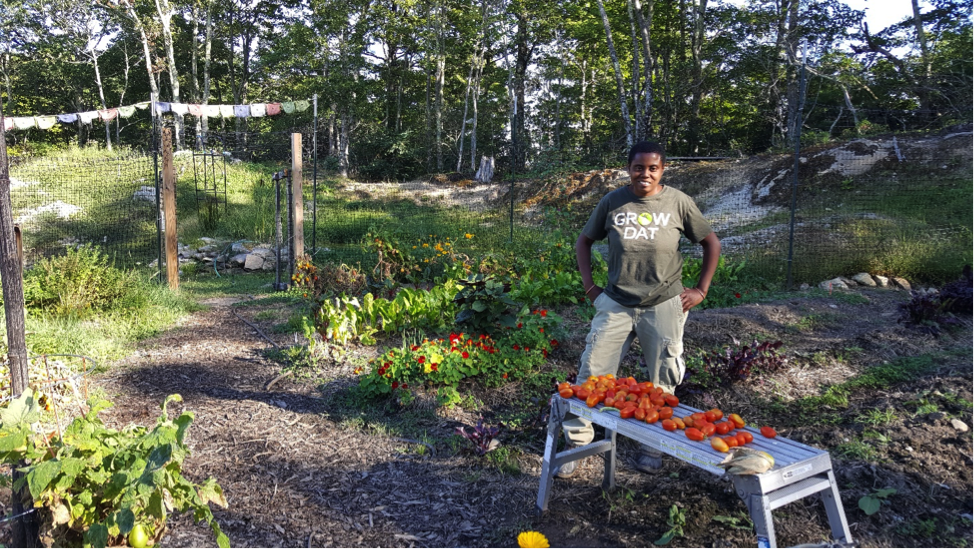 THE SHANKARA AYURVEDA SPA
All of the spa offerings focus on Ayurvedic treatments. Sharon and I experienced a number of them, sampling different modalities and feeling a certain amount of detox even though we were not actively in one of the detox programs. Our symptoms were mostly non-invasive and included a reduced desire for full meals (not such a bad thing!), some sleep pattern changes, increased elimination and headaches. All of which were manageable and temporary. All were well-worth the lightness and enhanced energy that we felt by the end of each treatment. Some brief descriptions of just a few of the many available spa treatments: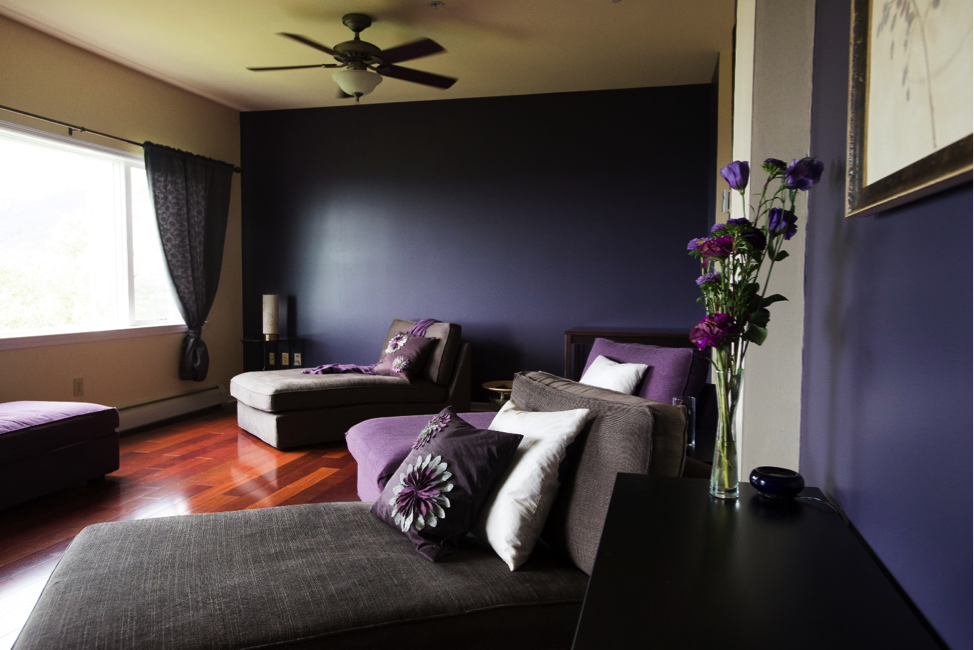 The Royal Treatment: The spa's most requested treatment is really two sessions in one, and lasts a full two hours. The first portion is the Abhyanga Detoxifying Warm Oil Massage, which like it sounds includes a luxurious warm oil therapy along with massage, and the second segment is the Shirodhara Relaxation Therapy where warm oil is dripped in a continuous stream over the forehead (yes, for a full hour!). As long as you don't try to spell or correctly pronounce the names of the treatments, you will find yourself in a blissful state of consciousness. Sharon loved the part where they put soft, fragrant rose petals on her eyes to start with and then they incorporated warm, aromatic oils massaged into her body to loosen toxins and relax the nervous system, which provides nourishment and rejuvenation. As the warm oil drips on her forehead, she recalls: "At one point I felt as though I were weightless and almost floating off the table while the continual oil drip did its share of the magic. It was blissful."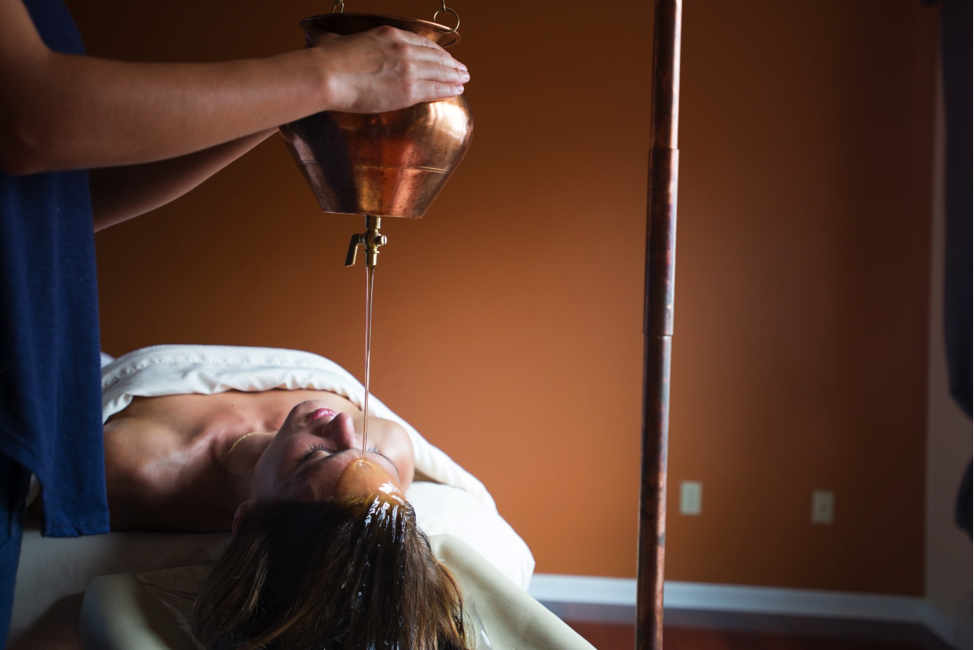 Kara Purna (for the ears) and Netra Tarpana (for the eyes): Although these are separate 45-minute treatments, I chose to take them sequentially. The first is Kara Pura in which hot oil is dripped into the ear canal. The goal is to calm the mind and soothe the nervous system. It did.
Netra Tarpana features warmed ghee poured onto the eyes. The treatment is said to relieve tired, achy eyes and improve vision. I think it might have, but I was too drifty afterwards to remember for sure.
Both of the above exemplify the fact that unlike most Western massage techniques, Ayurvedic treatments frequently involve only one area of the body. There are also warm oil treatments for the nasal passages, for the scalp, for the feet as well as full body wraps and herbal steam treatments. More than I could begin to sample in one visit. (Another reason to return).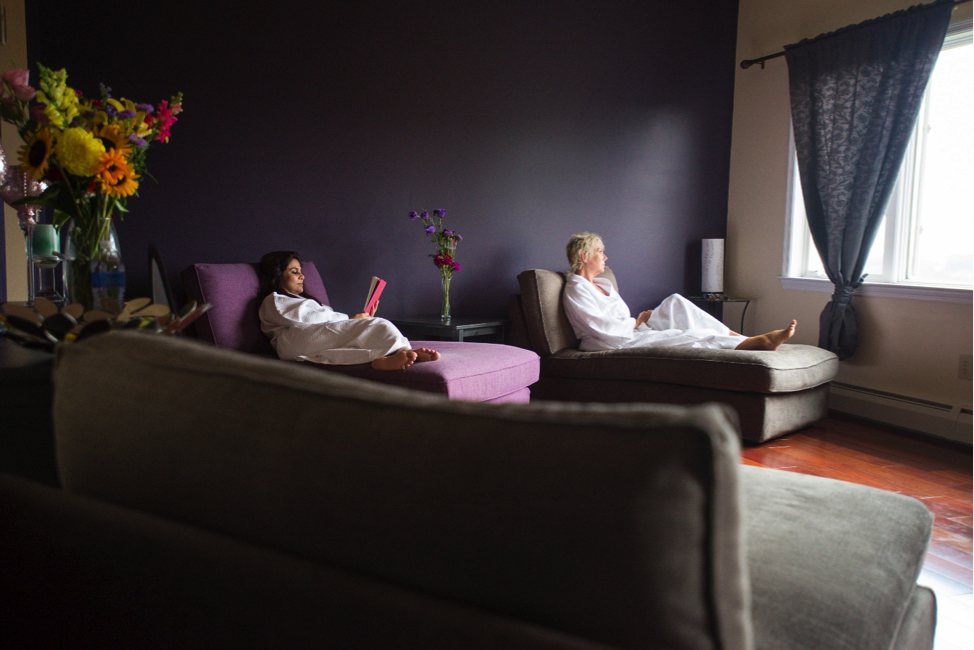 THE ART OF LIVING FOUNDATION: The history of this retreat piqued my interest. Originally opened in the late '90s as a Transcendental Meditation community, it fell into problematic situations and was abandoned for several years. Unfortunately, the water system was left on, pipes froze, and years of North Carolina winters did years of damage, so that when the property was re-sold in 2011 it had a $6,000,000 price tag and a staggering number of man-hours of restoration and reconstruction.
The property was formally re-opened in 2012 under Sri Sri Ravi Shankar, a spiritual leader, humanitarian, and founder of the Art of Living Foundation, an educational and humanitarian nonprofit organization created in 1981, which aims to relieve individual stress, societal problems and violence. It has the largest number of volunteer workers of any nonprofit organization in the world, which warms my heart, being a softy for humane efforts and positive planetary events.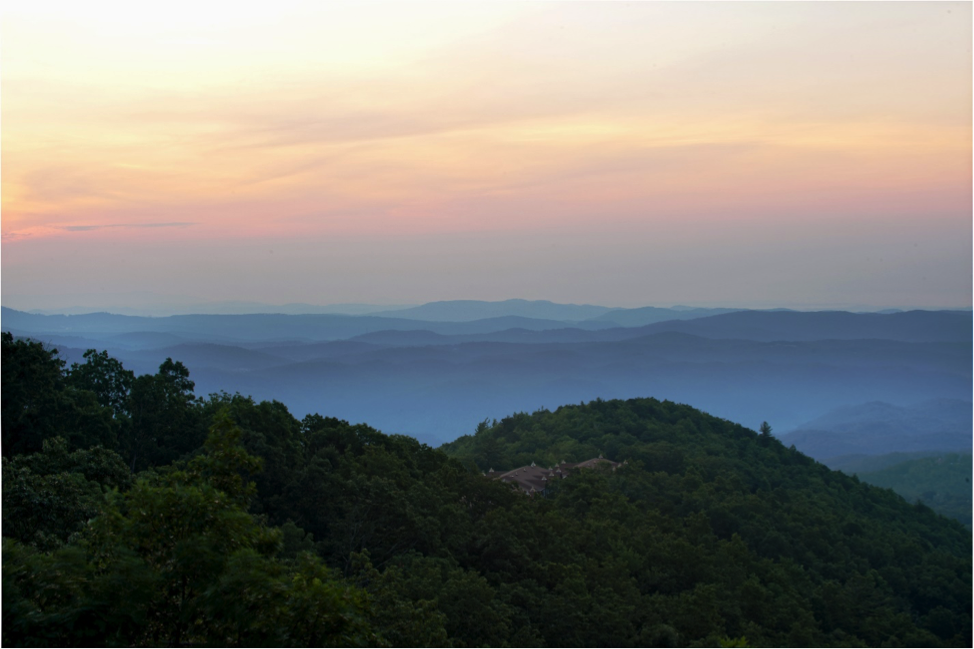 Some of the programs served almost entirely by Foundation volunteers are disaster relief (rebuilding Haiti), prisoner rehab, environmental sustainability, empowerment of women for starters. AOLF works in consultation status with the UN Social and Economic Council, and the Art of Living Retreat Center in Boone is one of many such centers world-wide. The program offerings are not specific to this one, but are part of a massive network of available retreats and offering Integrative Ayurvedic" approaches to health and healing, the pursuit of happiness and peace of mind.
So many guests and overseers of this Art of Living Retreat Center make the comment that "this is a life-changing place." Do I agree? Not sure yet because it is only one week ago that I experienced my stay. Sharon feels it has been life changing for her. But I will say emphatically that "it is a week-changing place," at least for me, and at least so far.
My overall personal tally of this Retreat?
I give it a full "10" for singularity of style, ambiance and multitude of options.
I give it a "minus 2" in ease of spelling and pronouncing most of their treatments, proper names, dining room offerings and herbal supplements.
Finally, for dipping down into more of who I am and want to be, for peace of mind, shifts in perception and desire to return. I give it an unqualified "Yes!"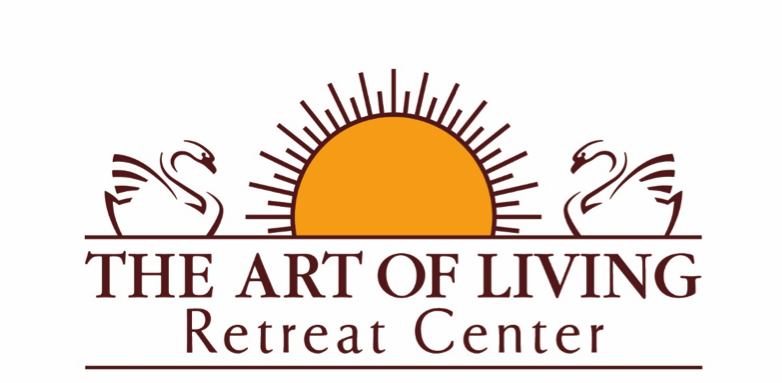 For further information: www.artoflivingretreatcenter.org
639 Whispering Hills Road
Boone, NC 28607
(828) 264-8322
Save
Save
Save