by Ronald Brooks, Events Manager & Media Buyer
It's summer, and that's a special season for The Palm Beach Zoo & Conservation Society. Our shady paths and Interactive Play Fountain help make a summertime Zoo visit a great experience. Plus, we're celebrating Palm Beach County residents with our "We LOVE Our Locals – Wild Weekdays" discount. Show your ID with a Palm Beach County address, and get $5 off and regular-priced daytime admission every Monday through Friday in July. See www.palmbeachzoo.org for details.
Plus, there's a great collection of events and programs this time of year with fun for all ages!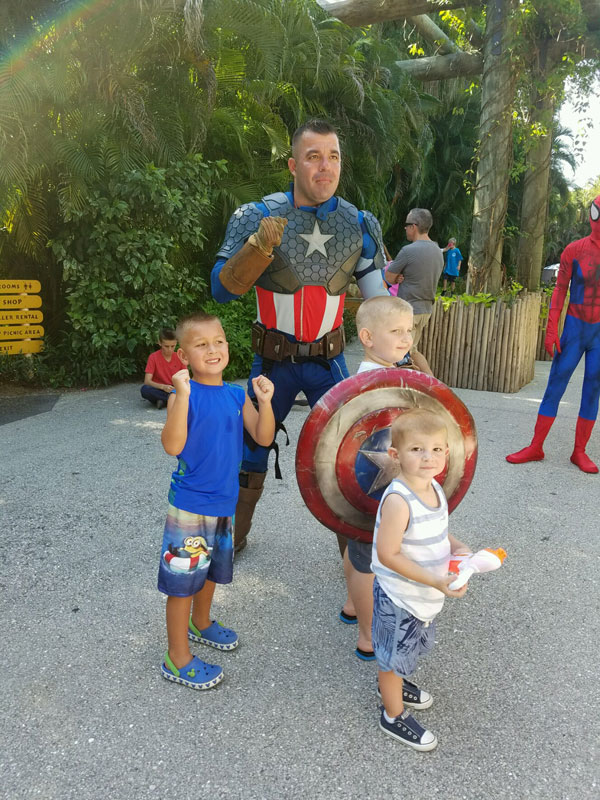 First, the family-oriented Safari Nights series has returned for its seventh summer, every Friday evening through August. Enjoy the entire Zoo during the cooler evening hours. Each week has a unique, kids' oriented, theme-like superheroes, princess/fantasy, pirates and more…and all are encouraged to dress up to reflect the theme. The Interactive Play Fountain keeps your kids cool inbetween explorations around the Zoo to see a variety of monkeys, jaguar, giant anteaters, tigers and much more! There's up-close animal encounters, craft's and a kids DJ, too. And come hungry to enjoy dinner at The Tropics Café!
Then, on the first Saturday evening of the month (7/2), the focus is a little more on the grown-ups (kids are still welcome) with Roar & Pour. July 2nd features the amazing Rolling Stones tribute band "Roll The Stones," along with a Twisted Trunk Brewing tap takeover with tasty brews like Irish Red and Palm Beach Pilz on tap. The Summer Grill reflects the British Invasion theme of the band with Bangers & Mash and Shepard's Pie, along with burgers and dogs. The whole Zoo is open to explore with special up-close animal encounters. Then the band plays 90 minutes of Rolling Stones favorites starting at 7:30pm.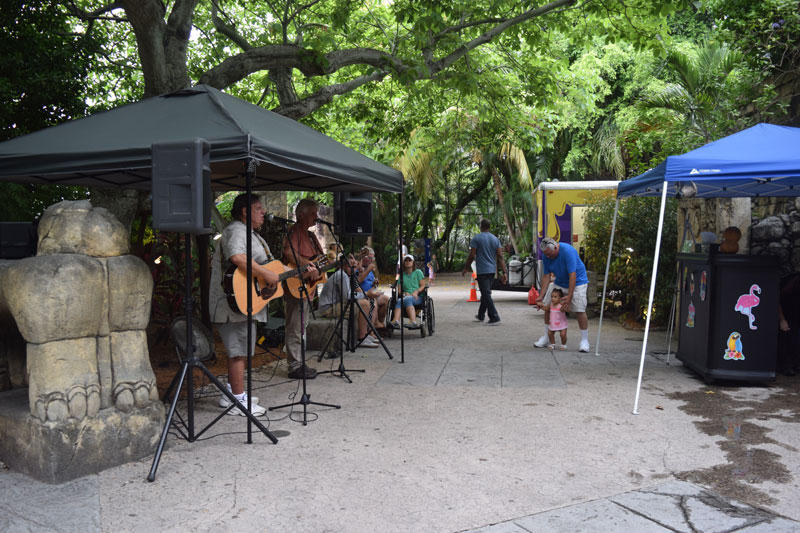 Food Truck Safari returns on third Saturday evening of the month (7/16). It's a South Florida culinary extravaganza inside the Zoo as you search for your favorite animals and some of Palm Beach County's best gourmet food trucks. There's something for every taste bud, including a dessert truck. For the adults, there's a local brewery tap takeover this night, too, featuring great brews from Copperpoint Brewing Company. We feature local trucks from within a 25-mile radius to help minimize the carbon footprint of the event, and we give an award at each event for the food truck exhibiting the best environmental and sustainability practices.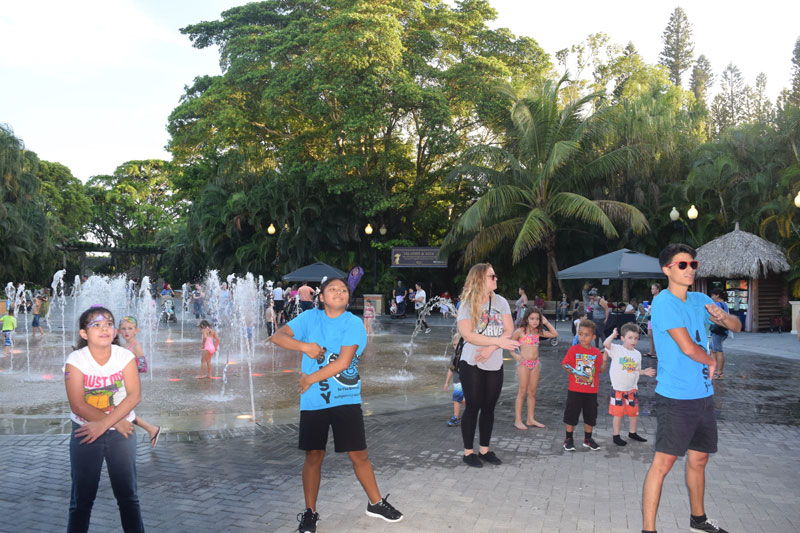 If you're looking for something to occupy your kids during the week, sign them up for Zoo Camp. It's an amazing day camp offered each week until school starts in mid-August. Come for one week or the entire summer! Each week offers a unique wildlife theme as participants experience zoo keeping activities, behind-the-scenes tours, scavenger hunts, enriching conservation education activities, and interactive fountain time. Each day, participants will enjoy up-close animal encounters, animal exhibit visits, crafts, games and much more! We offer programs for ages 5 to 17.
Be sure to add one of our animal experiences to your Zoo visit. You could meet Wilbur the sloth upclose. Want to visit the Zoo more often…and save money? Zoo memberships are a great way to enjoy the Zoo throughout the year, with unlimited daytime visits and Safari Nights included. Your membership also provides a 10% discount for select events, food and beverage purchases at the Tropics Café and gift shop purchases.
The Palm Beach Zoo & Conservation Society is open 7 days a week, 9am-5pm (ticket booth closes at 4:15pm). Visit our website www.palmbeachzoo.org and our Facebook page to learn more, or call 561-547-WILD (9453). Palm Beach Zoo is a self-supporting 501(c)(3) non-profit organization.
Thanks!
Ron Brooks
Events Manager & Media Buyer
Palm Beach Zoo
1301 Summit Blvd.
West Palm Beach, FL 33405-3098
rbrooks@palmbeachzoo.org
www.palmbeachzoo.org
(561) 533-0887 ext. 247