by Sharon Quercioli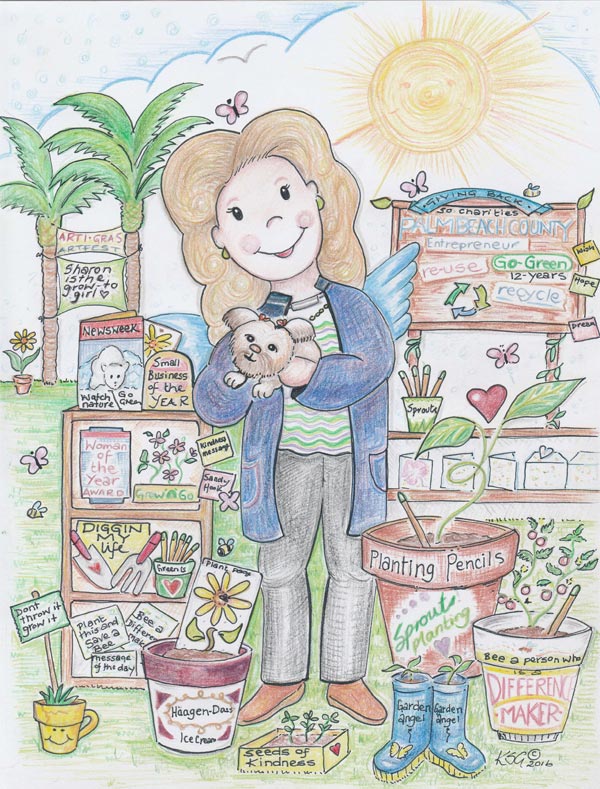 Thank you again Karen for my beautiful and creative drawing of my experiences, accomplishments and, most importantly, my career for the past 12 years with Sprouts!, Inc. and my new journey with Sprout World. I have your beautiful painting hanging where everyone can see it in my home and just think…. it was all done using Sprout World colored pencils that when done coloring with them you can plant them and they grow into vegetables, herbs or flowers!
You are a Difference Maker!!!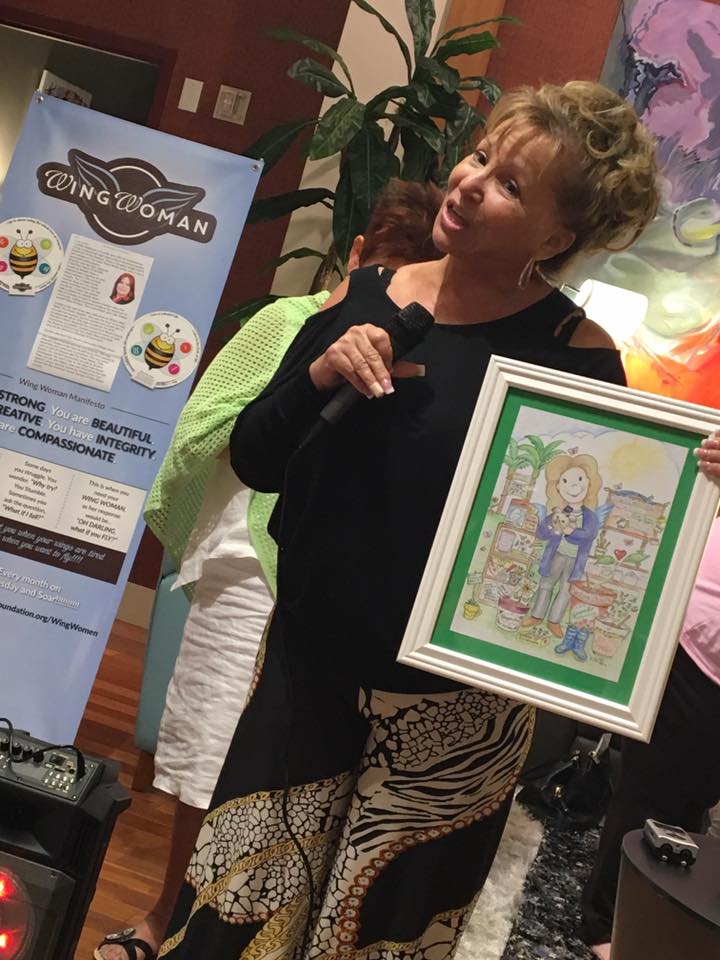 Bio: Karen has been a Graphic Artist for many years. She was born, raised and spent most of her life in Great Britain, then moved to Paris with her husband and son, and eventually arrived on our shores three years ago. Karen has always had a passion for colored pencil illustrations and having to say goodbye to her family and friends sparked a desire to create cards and Angel Keepers to let them know how much she cared for and missed them.
Tiny Toucan Treasures was born.
Karen can be hired to create a one-of-a kind illustration to beautifully capture the essence of YOU. Most of Karen's work features an angel that is close to her heart. So, why not gift yourself or a friend a Karen Saint-Genies illustration today? It's a tiny treasure that you will cherish forever.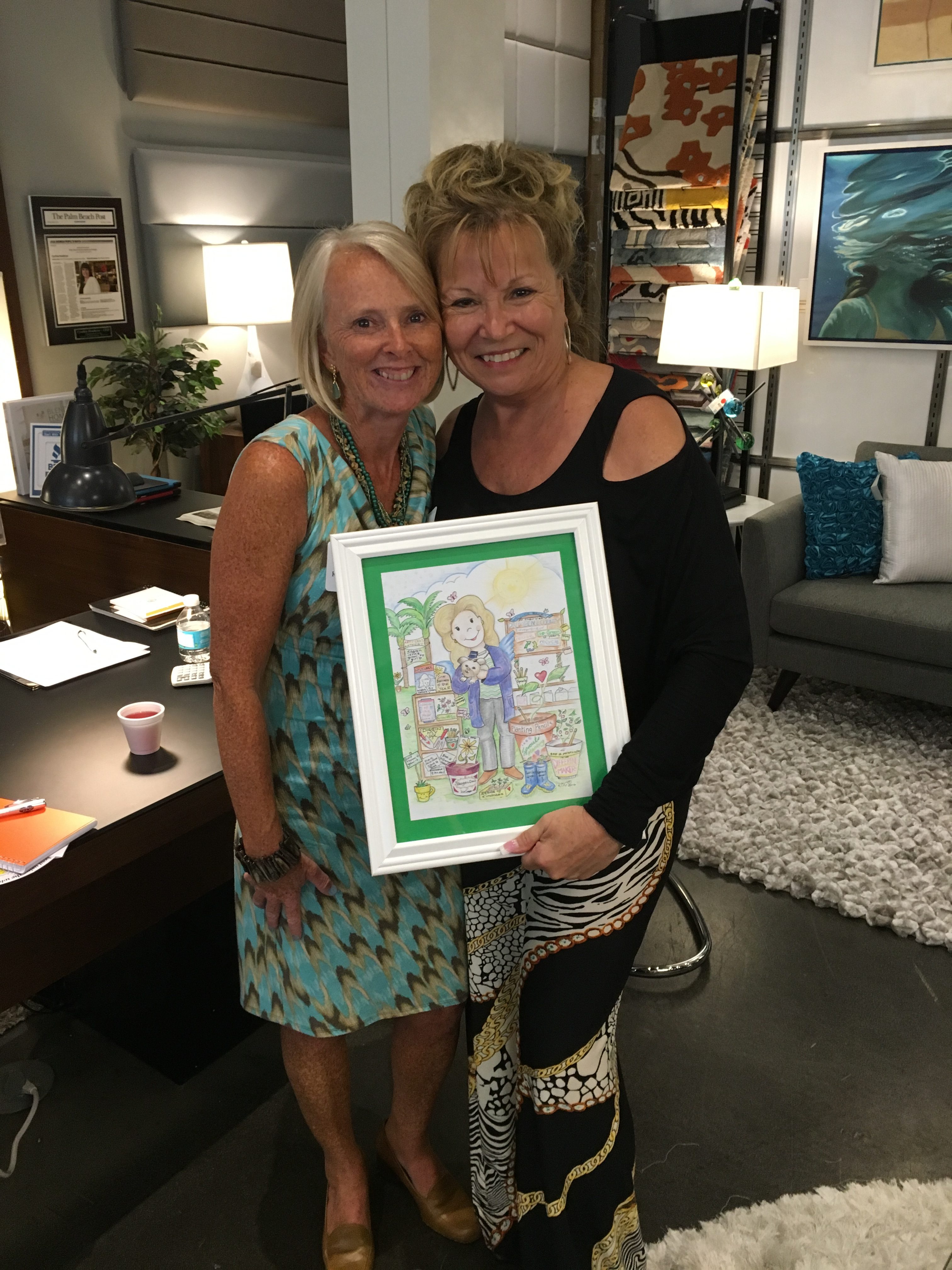 For more information about Karen Saint-Genies and her amazing work, please visit http://luckcmiami.wix.com/tinytoucandesigns or contact her directly at luckcmiami@gmail.com or (754) 265-8042.