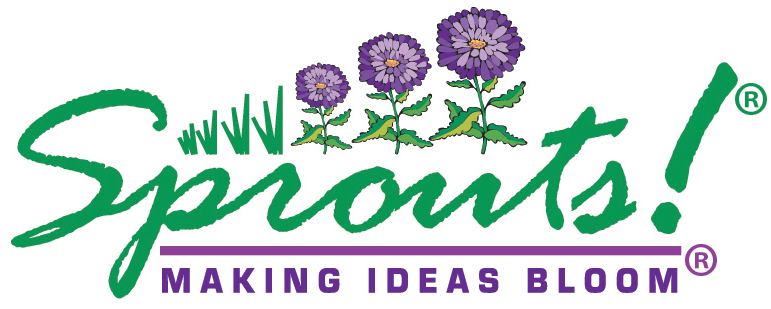 I have some exciting news to share with you!
Sprouts! is now part of a really cool and global startup with the similar name Sprout, and I am continuing the journey as Vice President of Corporate Sales for North America!
Sprout is a company that makes sustainable pencils that you can plant and watch grow into flowers, vegetable or herbs—a perfect match for my business.
Twelve years ago this month, I founded Sprouts! out of a sincere desire to create a business using plantable, recycled products that would embrace the highest ethical standards and give back to the community. As a life-long entrepreneur and promoter of environmentally sound, business-savvy green initiatives, I had spent over a year researching and experimenting with a variety of ingredients to find the perfect blend of seeds and papers.
A few years later, I worked with the University of California Berkeley to successfully develop a unique paper that would attract pollinators as part of our company's commitment to combat Colony Collapse Disorder. Our Bee Kind initiative subsequently received national recognition and was featured in Newsweek magazine and by television stations from as far away as San Diego, California.
Two years ago, Sprouts! forged a strategic relationship with a remarkable company, Sprout World (www.sproutworld.com), based in Copenhagen, Denmark, to distribute our plantable products in Europe. Our relationship blossomed, and it quickly became apparent that Sprout shared my vision and commitment to protect our planet while upholding the highest business practices.
Joining an international company and a dedicated team makes me proud to say that I'm not going anywhere! Not only will I continue to promote the same plantable products as before but a whole lot more, too, such as the Sprout plantable pencil and Sprout Tasty Gardens, micro greens in a box!
Of course, none of this would have been possible if not for you, my loyal customers, to whom I am truly grateful. I hope that you will continue to work with me in the years ahead, and I look forward to speaking with you about my exciting new venture. I wish you the best and thank you again for your loyal support.
Check out our new products on www.sproutworld.com and feel free to contact me at sq@sproutworld.com or at (561) 309-7276 if you want to hear what we can do for you. All products can be customized with logo or text.
Sincerely,
Sharon