By Sharon Quercioli
Did you know that you can use Essential Oils to make your own body care products and gifts?
Here are some interesting and easy-to-make recipes that come in handy at home and make inexpensive, healthy and fun gifts!
BATH SALTS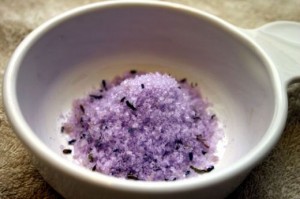 3 parts Epsom Salt
2 parts Baking Soda
1 part Sea Salt
Mix together and add:
Essential Oils as desired (Approx. 10 drops per 1 cup of Epsom Salt)
Coloring as desired (Powdered food grade coloring works well)
MASSAGE OILS
Massage oils make fantastic personalized gifts for weddings, anniversaries, birthdays or any other special occasion. Give a single bottle, or create a massage gift-pack with several varieties of oils.
Instructions
1) Pour one ounce of pure vegetable oil in a small cup or bowl (one ounce equals 1/8 cup, 2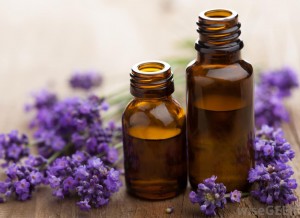 tablespoons or approximately 30 milliliters). Some oils that work well for massage are V-6 Mixing Oil (a blend of seven different vegetable oils is available from Young Living Essential Oils), grapeseed oil, sweet almond oil, olive oil or sesame seed oil.
2) Add 15-30 drops of your favorite essential oil or blend to the vegetable oil and stir together. Some oils that might work well either individually or as part of a blend are listed below:
Calming & Relaxing: Cedarwood, Roman Chamomile, Lavender, Clary Sage, Jasmine, Myrrh or Ylang Ylang.
Invigorating or Energizing: Cypress, Fir, Juniper, Lemon, Nutmeg, Orange, Grapefruit or Peppermint.
Romantic: Rose, Jasmine, Clary Sage, Rosewood, or Ylang Ylang.
Pour the combined oils into a one-ounce amber glass bottle, a one-ounce plastic bottle or into two half-ounce plastic dropper bottles.
Create a label or gift-tag that says what kind of massage oil it is, what the ingredients are and how to use it. For example, your label or gift-tag might read: "Peaceful Moment Massage Oil: Contains pure grapeseed oil and natural essential oils of Lavender and Chamomile. Apply to desired area and massage oil into the skin."
Have fun making your own wonderful personal care products and gifts that your friends and family will love!