by Sharon Quercioli
Colony Collapse Disorder(CCD) (a.k.a. Honey Bee Depopulation Syndrome or HBDS) is a phenomenon in which worker bees from a beehive or European honey bee colony abruptly disappear. While such disappearances have occurred throughout the history of apiculture, the term colony collapse disorder was first applied to a drastic rise in the number of disappearances of Western honey bee colonies in North America in late 2006. Colony collapse is economically significant because many agricultural crops Worldwide are pollinated by bees.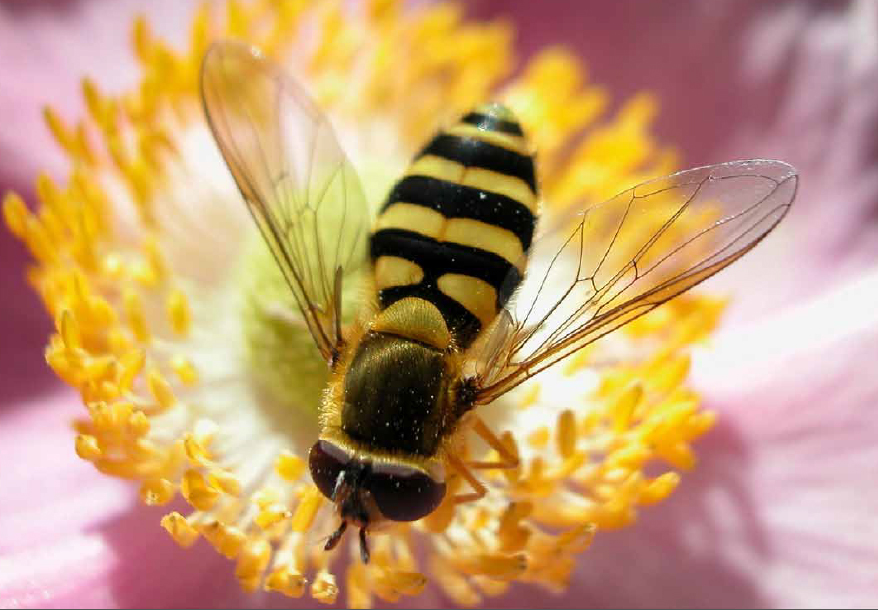 The cause or causes of the syndrome are not yet fully understood, although many authorities attribute the problem to biotic factors such as Varroa mites and various insect-related diseases. Other proposed causes include environmental change-related stresses, malnutrition, pesticides and migratory beekeeping. More speculative possibilities have included both cell phone radiation and genetically modified (GM) crops with pest control characteristics, though most experts say no evidence exists for either assertion. It has also been suggested that it may be due to a combination of many factors and that no single factor is the cause.
What few people realize is that we are dependent upon the tiny bees to pollinate our crops, everything from fruits and vegetables to grains. In fact, every third bite we consume in our diet is dependent upon the honeybee to pollinate the food," said Sprouts! owner and founder, Sharon Quercioli. "The Sprouts! initiative to help save the planet for future generations by manufacturing plantable paper products embedded with bee-friendly flower seeds was seized upon by Haagen-Dazs, which utilized the paper for a marketing piece that was inserted into Newsweek magazine. Shortly thereafter, the Sprouts! "Bee Kind" initiative garnered considerable media attention. NBC's West Palm Beach affiliate, WPTV Channel 5, featured Sprouts! for its Earth Day Story and independent television station, KUSI Channel 9 in San Diego also provided considerable coverage. The company garnered additional attention in USA Today as well as the Palm Beach Post, Sun-Sentinel, Awakenings magazine, Metro Woman magazine and the Jupiter Courier. "Sprouts! is always looking for eco-conscious, 'green' solutions to help our planet," Quercioli added.
For more information please contact Sprouts! via email at info@sproutem.com or call us at 561-840-8089. www.sproutem.com