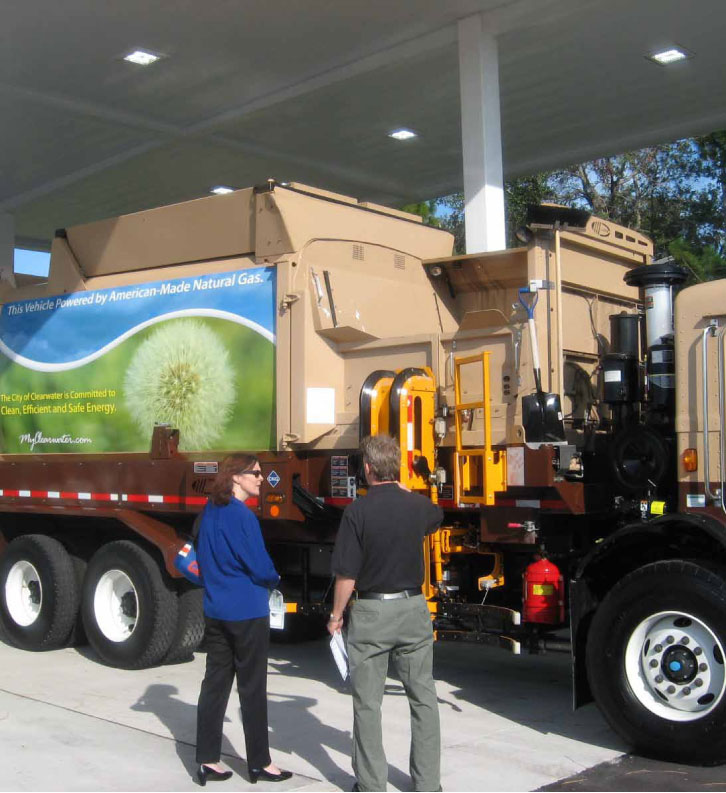 by Scott Rank
On Friday, October 7, 2011 in Clearwater, FL, a natural gas filling station had a ribbon cutting ceremony officially opening the largest compressed natural gas filling station in the Southeast that will be open to the public. The City of Clearwater is converting all their sanitation vehicles to run on compressed natural gas. Verizon is moving approximately 100 natural gas fleet vehicles into the area that will also use the fill station. There were approximately 100 people at the ribbon cutting, including the Mayor of Clearwater, other elected officials from both the city and state and many natural gas industry people. The price at the pump for the natural gas is $2.19 per gallon.
This is exciting to me on many levels. One, natural gas is a domestic product. The U.S. is considered the Saudi Arabia of natural gas. This could be one part of the answer of becoming a self-sustaining nation in relation to our energy needs. Two, the local Honda dealers are going to begin stocking their Honda natural gas vehicle. The cars have fewer emissions and get the full manufacturer's suggested mileage because of no ethanol additives that lower the octane of our regular gas. Three, there are options for people who have natural gas in their neighborhoods to have their own fill stations right in their garage.
For large fleets of vehicles that do daily runs and return to the home base nightly, the numbers make great sense as well. That is why we recently read in the Tampa news that the Tampa International Airport has signed an agreement to convert all fleet vehicles to natural gas. There are many more compressed natural gas filling stations scheduled to be built all around Florida. As the momentum builds, the benefit will be greater than you and me having options. The OPEC nations will also see we are too industrious and innovative to allow them to hold us hostage. The price of regular gas will have to drop to stay competitive as we become less dependent.
It may be time for all of us to begin weighing our options. We may decide to become early adopters of what will become a growing trend in America.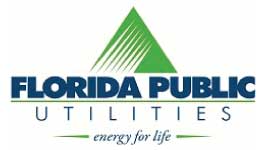 Scott Ranck is the Conservation Program Coordinator & Energy Specialist for Florida Public Utilities. Feel free to e-mail any energy-related questions or comments to Scott at sranck@fpuc.com.
 Florida Public Utilities Corporation encourages "greener living" through energy conservation rebates, commercial incentives and a slew of valuable services, including "Free Energy Check-ups." And as the company continues exploring new ways to reduce environmental impact on a broader basis, its main focus is to provide every customer the direct tools they need to save money and energy in their home or business. For more information about Florida Public Utilities, please visit www.fpuc.com.