by Glenn R. Swift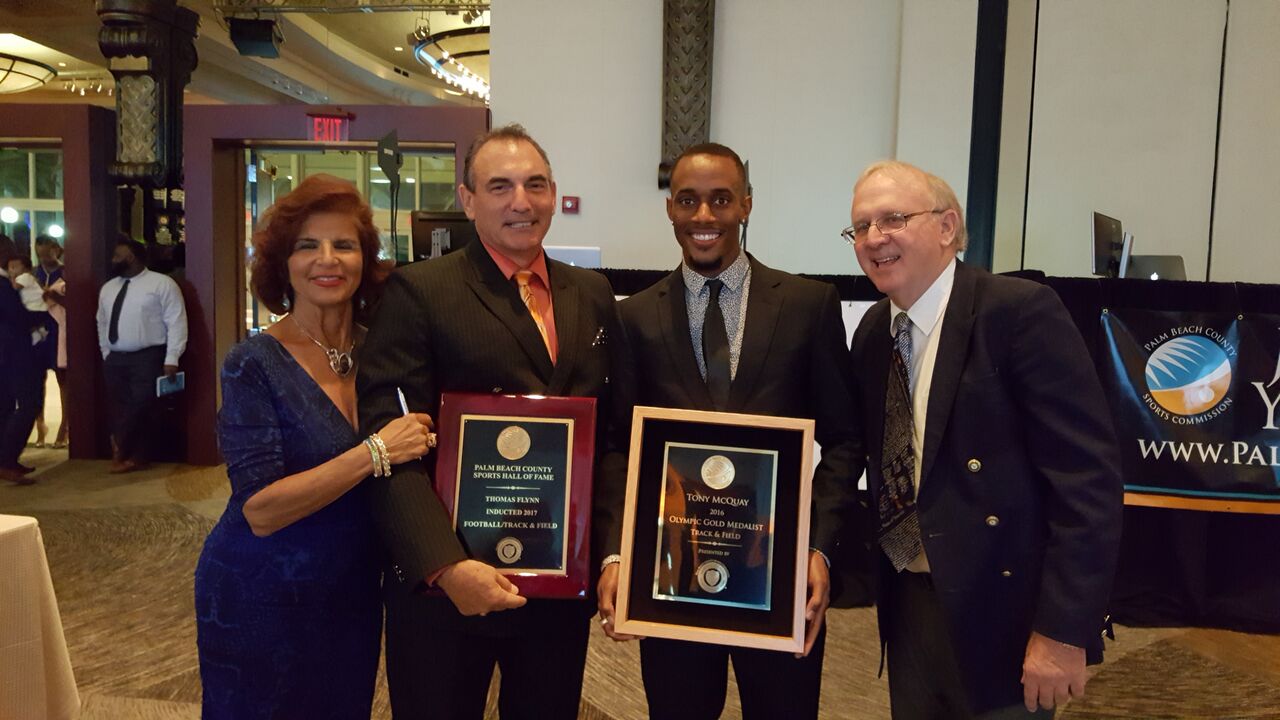 Seven outstanding Palm Beach County athletes including University of Louisville/Heisman Trophy winner and former Boynton Beach High School quarterback Lamar Jackson were honored Saturday, March 19 at this year's Palm Beach County Sports Hall of Fame induction banquet at the Kravis Center for the Performing Arts in downtown West Palm Beach. In addition to Jackson, the following athletes were honored: Ryan Berube (swimming), Trish Faulkner (tennis), Thomas Flynn (track and field/football), Julian Reynolds (track and field), Ja'Juan Seider (football), Scott Siegel (coaching) and Nicole Schappert Tully (track and field) were all recognized at the organization's 41st annual induction dinner.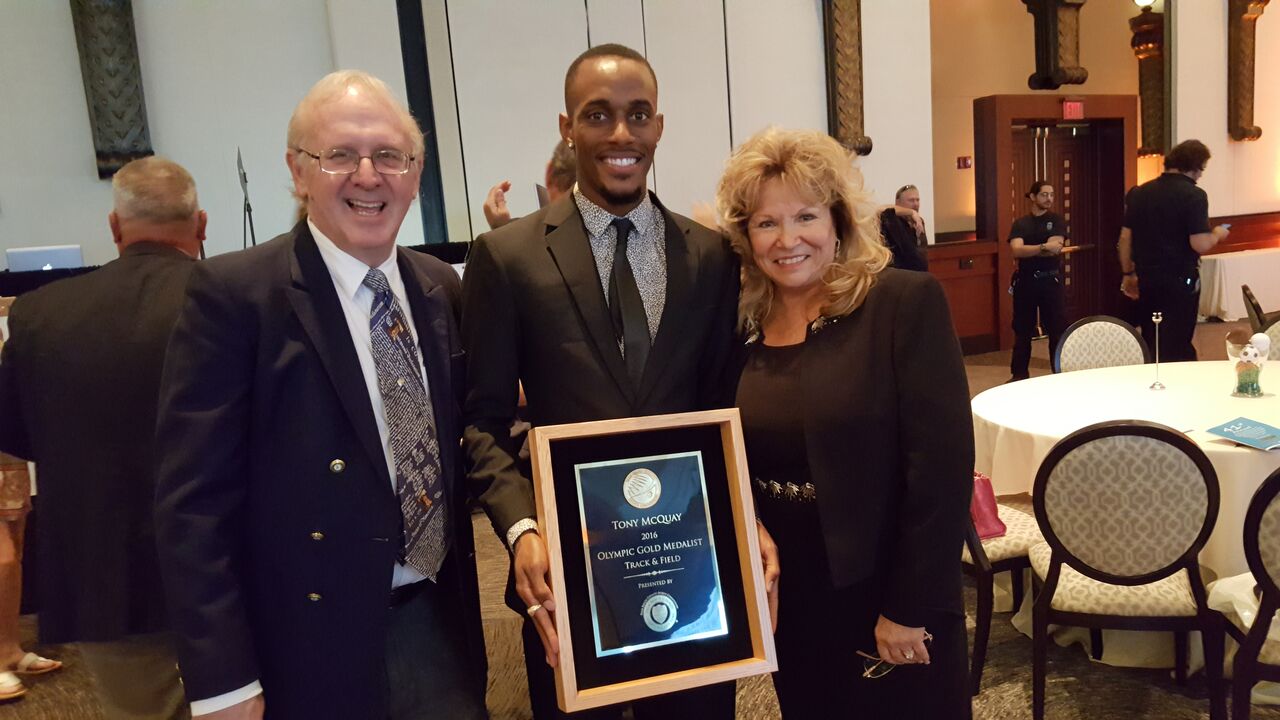 The Palm Beach County Sports Commission also handed out a number of local sports awards. Finalists for the male high school athlete of the year included Pahokee football's Tyron Arnett, Palm Beach Gardens football's Amari Carter and St. Andrew's basketball's Anthony Polite.
For female high school athlete of the year, the three finalists were Cardinal Newman basketball's Tytionia Adderly, Palm Beach Central track and field's Karimah Davis and Seminole Ridge flag football's Madeline Harding.
On the coaching side, the finalists for the Andrews-Ceravolo High School Coach of the Year were Grandview Prep boys basketball's Joe Dawson and Seminole Ridge flag football's Scott O'Hara.
In addition, former Boynton Beach quarterback and current Louisville star Lamar Jackson was recognized as Amateur Athlete of the Year. Jackson took home the Heisman Trophy this past fall after a stellar season with the Cardinals.