by Betty Ann Baker, Co-Founder/Exec. Dir. of Healing Touch Buddies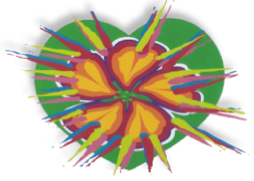 In the fall of 2004, Judy Lynne Ray and I traveled to Oahu to attend the Bosom Buddies of Hawaii Volunteer Training Seminar hosted by Queens's Hospital, Honolulu. It was our intention to bring this unique, heart-centered program of care and compassion for breast cancer patients to Palm Beach County and beyond.
I had a deep personal heart's desire to share the benefits of healing touch that I had received during my own challenge with breast cancer in 1997. Judy, then the lead Healing Touch Instructor in the Palm Beaches, agreed to provide the perfect link to the stream of Healing Touch students and practitioners needed to recruit volunteer "Buddies"—the hearts and hands of the program.
The founder and administrators of Bosom Buddies of Hawaii met with us for a few days before and after the training, generously providing the instruction and guidance needed to export their program to Florida. Healing Touch Buddies was taking a "cutting" of this beautiful, sacred, living mission carefully back to transplant, nurture, grow and share nearly half way around the world.
Just two short weeks upon our return from the islands of Aloha, we held our Inaugural Healing Touch Buddies Volunteer Training and began directly providing healing touch sessions, free of charge, to area women challenged with a diagnosis of breast cancer.
The Hawaiian essence of Ka Poli Ola, translated as "healing embrace," grew stronger with each woman we cared for and with each volunteer that we trained to provide the service. Reflected in the Healing Touch Buddies logo that many have come to know and love, one still sees the essence of Hawaii with its vibrant heart of pure emerald green, a burst of rainbow energy and the beauty of a hibiscus blossom.
One of the very first to be trained as a Healing Touch Buddy was Pam Wooten, RN, CCP,CHTP. As a Certified Cardiovascular Perfusionist, Pam operates the Heart Lung Machine during open heart surgery at Palm Beach Gardens Medical Center. For the past twelve years, Pam has served as one of our volunteer "Buddies," on our board of directors, and has supported our program with countless fundraising events. So when I recently got an excited call from her as she left Straight From The Heart Boutique in North Palm Beach with an exciting offer from the owner, Sherrye Sammons, to support Healing Touch Buddies, I knew it would be leading to something wonderful!
Recently when Pam took a few hours off from work to have her tires changed, she wandered in to the lovely boutique next to the tire service. She instantly connected to the heart centered themes throughout…the lovely clothes, jewelry and gifts all carefully chosen to uplift and bring joy to the heart! As she shopped and visited with the owner, they described Straight from The Heart as a unique boutique with a purpose. They partner with local nonprofit organizations so they can honor, support and make a difference in their community while raising funds and awareness.
Another heart connection was made and the choice was obvious! Straight From The Heart chose Healing Touch Buddies as the charity of the month for October to honor Breast Health and Breast Cancer Awareness. By shopping any Friday in October, 10% of sales will support our Annual Healing Touch Buddies Volunteer Training Seminar November 12-13.. Our goal is to raise enough money to train eight new volunteers to help meet our ever increasing requests for our service in Port Saint Lucie, Martin, Palm Beach, Broward and Miami-Dade Counties. Mahalo! Healing Touch Buddies thanks you…Straight From The Heart!
Giving Energy Support, Care and Comfort                                                            
BREAST CANCER…
HOW DO I GET THROUGH THIS with body, mind and spirit intact?
While consulting with their physician on a course of treatment, patients are linking up with Healing Touch Buddies for additional support. We provide energy therapy in one-on-one supportive relationships with individuals diagnosed with breast cancer through our network of specially-trained volunteer energy therapy providers. Regardless of stage of diagnosis or treatment protocol, our Buddies offer consistent, reassuring and long-term therapeutic support, that is, therapeutic energy sessions two times each month for up to one year at no charge. Healing Touch Buddies is supported by donations and is an all-volunteer program.
For more information, please contact us by phone at (561) 741-1671 or email us at htbuddiesinc@cs.com.
Links:
HTB Webpage                                                                                                                       www.healingtouchbuddies.org
HTB Volunteer Training Seminar
http://events.r20.constantcontact.com/register/event?oeidk=a07ecxkp0343beeb36d&llr=uc656bdab
HTB Facebook page                                                                                           www.facebook.com/healingtouchbuddies
Shop for a Cause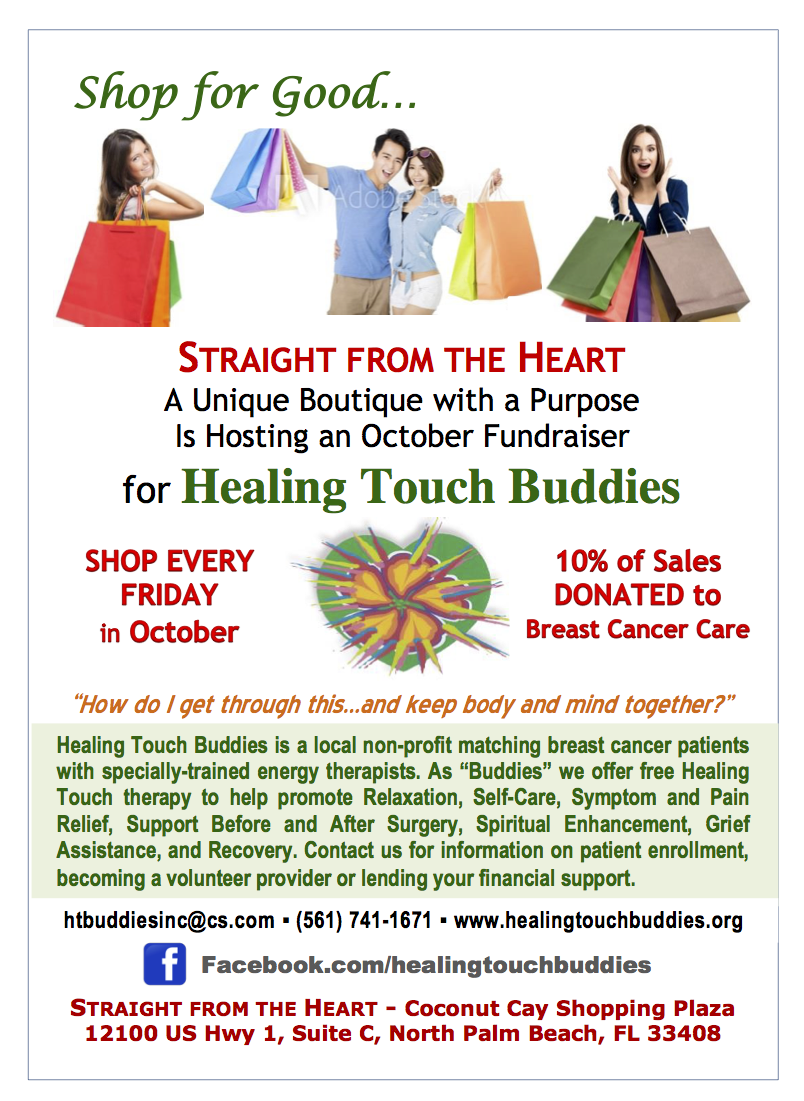 Straight From The Heart Facebook page
www.facebook.com/sherryestraightfromtheheart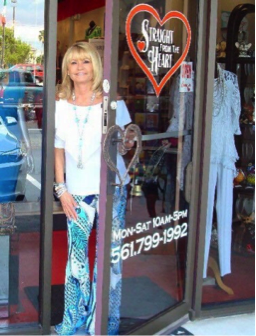 Owner: Sherrye Sammons
Straight From the Heart is a unique boutique with a heart, features women's fashions from here and around the world, exclusive jewelry and thoughtful gifts straight from the heart.
Coconut Cay Shopping Plaza
12100 US Highway One
Suite C
North Palm Beach, FL 33408
(561) 799-1992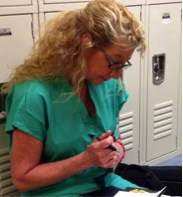 Pam Wooten, RN, CCP, CHTP
Healing Touch Buddies Volunteer, Board Member
Save
Save