by Sharon Quercioli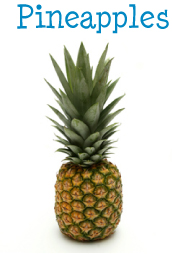 The pineapple, as we call it nowadays, is a marvel of a fruit. Even the way it grows is a wonder. As explained by Sheryl Walters of www.NaturalNews.com, "One pineapple is actually made up of dozens of individual flowerets that grow together to form the entire fruit. Each scale on a pineapple is evidence of a separate flower."
No matter how you slice it, the golden, juicy interior of this excellent fruit is versatile in the kitchen and deliciously sweet to our palettes. Dice it up and serve it chilled, tossed with watermelon and blueberries, for a colorful, antioxidant-rich fruit salad. Blend into your favorite fruit smoothie to add fiber as well as additional vitamins without sacrificing a refreshingly sweet taste.
When you are done with its interior in your kitchen, toss your unused rind from the pineapple into your garden compost to add several macronutrients back into your soil.
Ananas — "The Excellent Fruit"
With its many uses and delicious flavor, it's no wonder that folks all over Central and South America have called pineapples "ananas" for centuries, which literally translates into "excellent fruit"—a worthy classification considering its many reported health benefits, which include:
Pineapples help to combat high blood pressure by providing the right combination of potassium and sodium.
Pineapples are loaded with manganese (up to 76% of our daily requirements) to help promote bone growth.
Its naturally high dose of Vitamin C makes it a great snack choice that doubles as an internal warrior, fighting off heart disease, diabetes and some forms of cancer.
Drinking pineapple juice when you have a cold can help suppress a cough and relieve chest congestion.
An online article published by the National Institute of Health expounded that the bromelain extract taken from the pineapple is known to discourage blood clot development, a nutrient of interest to those at risk of stroke or blood clots.
So eat up! This excellent fruit is wonderful for us—in just about every way a food can be. Plus, they grow well here in Florida, so consider saving the top off of your next fruit. Go ahead and plant it into a large pot, and watch your pineapple plant grow. Who knows? In about two years, you could be feasting on your own garden-grown, excellent fruit! And for that matter, one of the sweetest of all. With it being summertime, who wouldn't want something cool, refreshing and delicious! So, I included another recipe that is healthy and tastes amazing: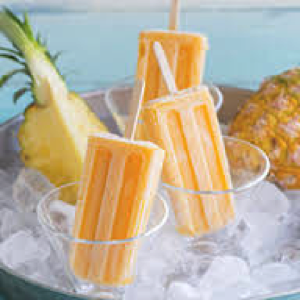 Pineapple Lemon Ginger Popsicles
12 ounces Fresh Pineapple Chopped
½ cup Fresh Lemon Juice
½ cup Filtered Water
¼ cup Raw Honey
½ inch Piece Fresh Ginger Peeled & Finely Grated
2 drops of Ginger Vitality Essential Oil (Young Living)
2 drops of Lemon Vitality Essential Oil (Young Living)
Directions
Put the water and ginger in a small saucepan, and bring to a simmer.
Add the honey and simmer for another 1 – 2 minutes until the honey is dissolved.
Remove from heat, and set aside to cool to room temperature.
Pour the mixture into a bowl, and stir in the lemon juice, pineapple, ginger and lemon essential oils
Pour the mixture into your ice Popsicle molds. Leave about 1/4 inch at the top to leave room for the stick, and the popsicles will expand a bit as they freeze.
Place the lid on the mold, and place in the freezer for about 15 – 20 minutes.
Remove from the freezer, add the sticks to the popsicles, and freeze until solid.
Let the popsicles sit at room temperature for a few minutes to loosen them up so that they can easily be removed from the molds.
The National Library of Medicine put together a lovely brochure sharing various "Heart Healthy" recipes, including this simple low-calorie dessert idea that we hope you'll enjoy: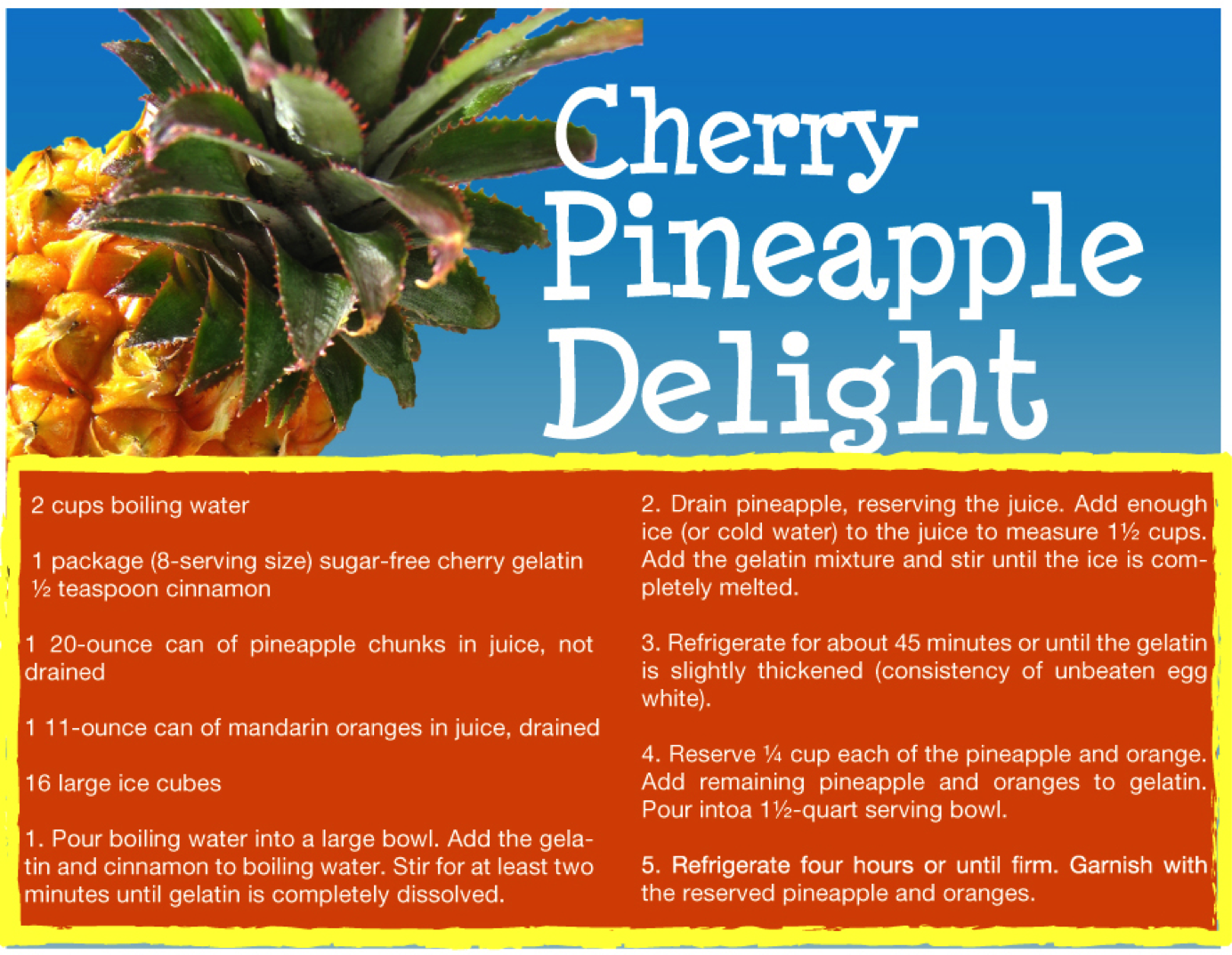 Here's a link to another superbly written, in-depth article that includes
19 science-backed health benefits of the pineapple: http://www.well-beingsecrets.com/health-benefits-of-pineapple/
Save