The Breakers' innovative, eco-minded initiatives permeate guest experience and the workplace.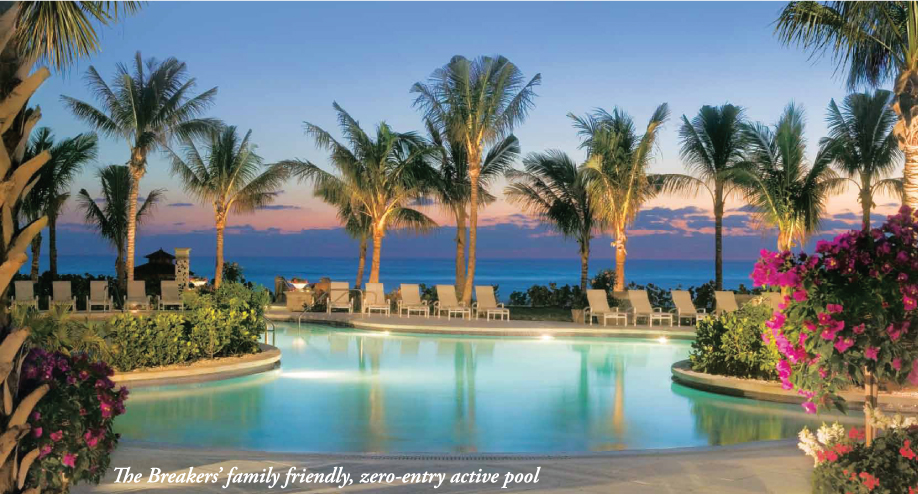 by Glenn R. Swift
Before going green became mainstream in the hospitality industry, The Breakers self-imposed this challenge as a pioneer in the luxury hotel segment. In fact, more than a decade ago this iconic, 540-room oceanfront resort began to implement ecologically-friendly practices to conserve resources and protect the environment to enhance the quality of life for future generations.
Today, the resort operates dozens of innovative programs and initiatives that address the areas of: Environmental Protection, Sustainability, Water Conservation, Energy Efficiency and Waste Reduction, and they pervade a multitude of operational areas from golf to guest services to the culinary division. Some highlights include:  Environmental Guiding Principles, Localecopia, the Green Market, Organic Herb & Vegetable Garden and Reverse Osmosis Irrigation for the resort's Ocean Golf Course.
In September 2006, The Breakers was awarded Green Lodging certification by the Florida Department of Environmental Protection (DEP), the first hotel in Palm Beach County to receive this designation for its partnership in this voluntary state initiative. In August 2008, the resort became the first hotel in the southeast region to receive the second tier of this certification from the DEP for its improvement in three critical areas: electrical consumption, water usage and waste management.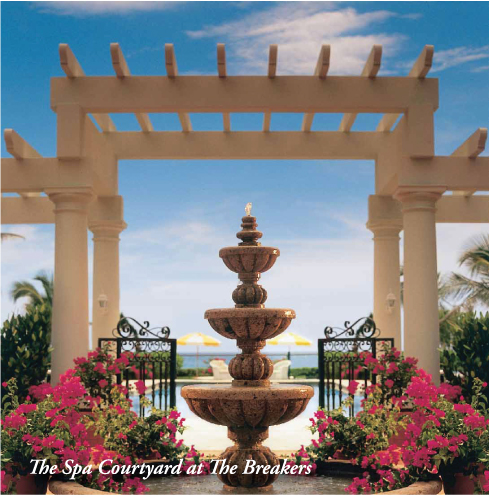 "An environmental conscience factors into how we run our business and how we make business decisions," said Rick Hawkins, The Breakers' Director of Materials Management, who has served as steward of the resort's green practices. "Our efforts include training our employees and educating our customers about our programs.  Our goal is to set standards high enough to be a model for our community and our peers."
Hawkins also leads the resort's Green Team, which consists of members from virtually every department who meet regularly to identify opportunities and develop methods for improvement.
"We all share a passion for preserving our planet and reducing our carbon footprint. Our company nurtures an organizational culture that allows employees to seek improvements through the use of work teams, innovations, and adapting best practices. With the support of our management team, we have been able to implement new procedures and practices that have helped in our three key areas of concern:  waste reduction, water conservation and energy use reduction."
The Breakers remains on a path of ongoing advancement of its green practices and technological solution.