by Jan Davisson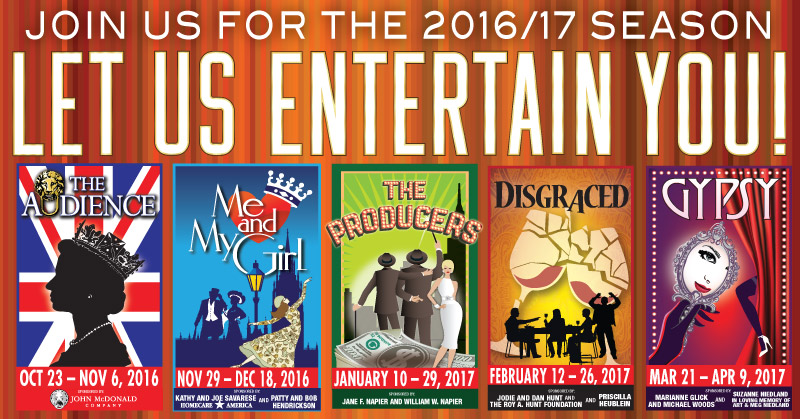 These are a combination of happy and sad days. Sad because the theater seasons are coming to a close…happy and excited because they've released a stellar new season for 2016/17.
The curtain rang down on the Kravis on Broadway Series with its final season production, The Bridges of Madison County. Excitement was high on opening night, April 27 with wonderful expectation of the upcoming season.
Although The Bridges of Madison County was not well received by the Broadway audience, the national tour audience appreciated the musical production of this best-selling book/movie. This only reinforced that the selection process of the Broadway series is spot on for South Florida audiences.
Taking a look at the upcoming season leads one to wonder at the remarkable ability of the Kravis on Broadway Series production team to get hits that are current and still on Broadway.The four-time Tony Award-winning production of An American in Paris, which was directed and choreographed by 2015 Tony Award winner Christopher Wheeldon. On stage, it continues to create the magic and romance of Paris into perfect harmony with Tony Award-winning orchestrations of unforgettable works by George Gershwin and Ira Gershwin, including such classics as "I'll Build A Stairway to Paradise," "I Got Rhythm" and "The Man I Love." One of my favorite Gene Kelley movies, on stage. Ah life doesn't get any better that that!
It's a dancing season with Dirty Dancing opening January 3-8, 2017 and Kinky Boots, April 18-23. The season is balanced out with two classics, The Phantom of the Opera, March 23-April 1 andeveryone's Rogers & Hammerstein favorite, The Sound of Music, will close the season on May 9-14.
I was intrigued by the opening show, The Curious Incident of the Dog in the Night-Time, winner of the 2015 Best Play Tony. It's currently into its second year on Broadway, which says a great deal about the play. It's a quirky mystery.
High point of the Kravis on Broadway series is the Carole King Musical, Beautiful. It won so many awards that we've lost count, and it's still difficult to get tickets to the Broadway production, which is the reason it's so exciting to have it coming the the Palm Beaches February 1-5.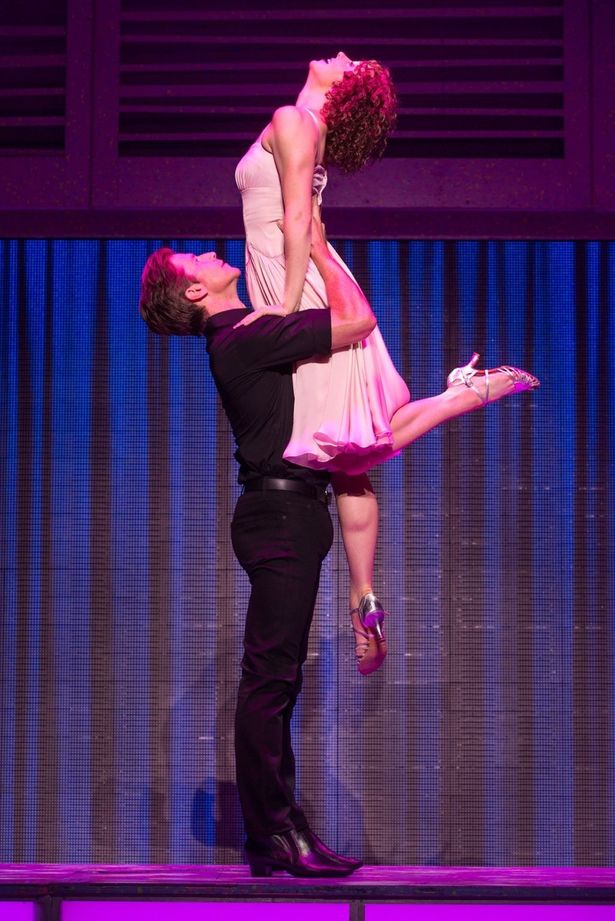 Ticket Information: Kravis Center for the Performing Arts, 701 Okeechobee Blvd., West Palm Beach; 561-651-4320, online at www.kravis.org.
The big winner of this year's CarbonellAwards is the Maltz Jupiter Theatre. The catch phrase for this coming season is "Let Us Entertain You," which just happens to be one of the songs from the final production of the 2016/17 season, Gypsy. The life story of famed exotic dancer Gypsy Rose Lee has nothing but hit songs throughout the show, from "Everything's Coming Up Roses" when Mama Rose belts out her crushed dreams, to "Together,Where Ever We Go," and the strippers famous instructional scene for novice Gypsy Rose Lee, "You Gotta have a Gimmick." Yup, everything's coming up roses for Maltz Jupiter Theater goers from March 21-April 9, 2017.
The season opens on October 23-November 6 with The Audience. It came on the Broadway scene with fantastic Helen Mirren as Queen Elizabeth II. It reflects on the private weekly meetings with each Prime Minister from Churchill to Cameron. It's a chance to peek behind the walls of Buckingham Palace.
Leading into the holiday season, artistic producing director Andrew Kato always selects a family fun musical. This year opening November 29-December 18 is Me and My Girl. It's a romantic comedy musical for all ages and features lots of dancing to hit songs such as "Love Makes the World Go Round" and "The Lambeth Walk."
Think that can be topped? Of course, with the start of 2017 and the opening of the The Producers. It's when Mel Brooks' humor meets the magic of Broadway. The show won 12 Tony Awards and is a non-stop laughing event from beginning to end. The Producers runs from January 10-29, 2017.
The fourth play is a timely drama about a dinner party when four friends start to discuss current events. Disgraced, a Pulitzer Prize-winning play, will leave you questioning your biases. It's also being directed by one of my favorite directors, guest director J. Barry Lewis.
Ticket information: Maltz Jupiter Theatre, 1001 E. Indiantown Rd. Jupiter. Box office:(561) 575-2223 or online at www.jupitertheatre.org.
Speaking of J. Barry Lewis, he just completed directing Outside Mullingar, a charming Irish love story by John Patrick Shanley at Palm Beach Drama Works on Clematis St. in West Palm. Reviews: outstanding! And now, Dramaworks is ending its season with Satchmo at the Waldorf, a bio play based on the beloved Louie Armstrong, running through June 12, 2016.
Fortunately for us year round theater goers, Palm Beach Dramaworks has several outstanding summer events. The exciting 1776 the Musical runs from July 1-24. Talk about a painless way to learn your American history. The love smitten, Thomas Jefferson fiddled, while John Adams and Benjamin Franklin waited for him to write the famous words of the Declaration of Independence. Clever song lyrics by Sherman Edwards make for a fun history lesson on the founding of our great country. This is a complete production and not part of the summer concerts usually presented.
Producer Bill Hayes has announced the exciting 2016-17 season for Palm Beach Dramaworks. This is the only theater around that produces some of the classic in an outstanding fashion. As a result, the theater garnered 5Carbonells. Quite an accomplishment for this small theater!
The classic Pulitzer Prize-winner, The Night of the Iguana by Tennessee Williams, kicks off the season from October 14-November 13, 2016. TRU, by Jay Presson Allen, takes a look as Truman Capote's humorously dishes, ruminates on his life as a solitary Christmas approaches. On stage from December 2-January 1, 2017.
Collected Stories by Donald Margulies, a riveting play in which an established author has a novel-based affair with a famous poet, written by someone she has mentored. Collected Stories February 3-March 5, 2017.
Arcadia by Tom Stoppard, a favorite playwright of Palm Beach Dramaworks, explores two centuries in a stately house, with humor. It runs March 31-April 30, 2017 and is followed by The Cripple of Inishmaan, a dark comedy by Martin McDonagh with runs May 19-June 18,2017.
Ticket information: Palm Beach Dramaworks, the Don & Ann Brown Theatre, 201 Clematis St. West Palm 561-514-4042 #2 or online at www.palmbeachdramaworks.org.
Summertime is a great time to introduce live theater to the next generation. The Maltz Jupiter Theatre has several musicals just right for kids. Who doesn't love Dr. Seuss and his most famous character, the Cat in the Hat? It's Seussical the Musical, bringing the beloved character to life in an unforgettable musical extravaganza! Perfect for the entire family!Featuring students in grades 6 -12.Friday, June 24, 2016 at 7:30pm Saturday and June 25, 2016 at 7:30pm.
Next up is Disney's Little Mermaid, Jr. In a magical underwater kingdom, the beautiful young mermaid Ariel longs to leave her ocean home (and her fins) behind and live in the world above. Featuring students in grades 3-5.Friday, July 29, 2016 at 7:30pm and Saturday, July 30, 2016 at 7:30pm.It's every little girl's dream show!
And, I'll remind you again of 1776 the Musical at Palm Beach Dramaworks, definitely a show for all ages. Hope to see lots of young people learning how much fun it is to see live theatre.