by Sharon Quercioli
Wow, it is that time of year again, and we are all wondering what we can give to the person that has everything! I am diffusing Christmas Spirit and Idaho Balsum Fir to get in the spirit and connect to all that I am thankful and grateful for in my life. Check out some of the ideas that will make wonderful holiday gifts for the people you love.
Share the power of Essential Oils with a Holiday Mini Kit
Essence of the Season Collection (Item# 3118)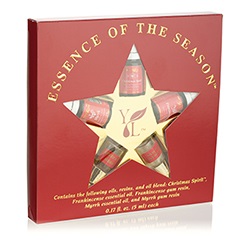 Continue the Christmas holiday's most enduring tradition with precious, spiritually uplifting Frankincense and Myrrh, plus seasonal favorite Christmas Spirit. This collection includes 5-ml bottles of Frankincense and myrrh essential oils and Christmas Spirt essential oil blend, plus frankincense and myrrh resin, all in a festive gift box.
Essence of the Season contains myrrh, frankincense, and Christmas Spirit™ essential oils plus frankincense and myrrh resins. All bottles are 5 ml size.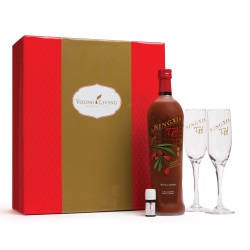 2015 NingXia Red Gift Set (Item# 5531)
Propose a toast to wellness, to friends, and to life with this special NingXia Red® Gift Set. Packaged in a sophisticated ready-to-gift box with two branded NingXia Red champagne flutes, your daily Red has never looked so good! With an exclusive 5-ml bottle of Red Shot™ essential oil blend, this gift set is designed for those who simply love NingXia Red.
2015 Collector's Edition Roll-on Set (Item# 5530)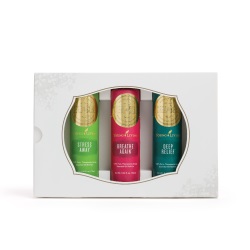 Bringing together three of our top blends, this set features Breathe Again™, Deep Relief™, and Stress Away™ essential oils. All oils are fitted with our unique roller fitment for easy application, making them the perfect gift for anyone on your nice list. Gift the roll-ons separately or give all three to one lucky recipient.


Young Living – Florida
Sharon Quercioli
Independent Distributor: 516264
Phone: (561) 309-7276
E-mail: sharon@owwmedia.com