Sneak Preview of the Upcoming 2015-16 Theatrical Season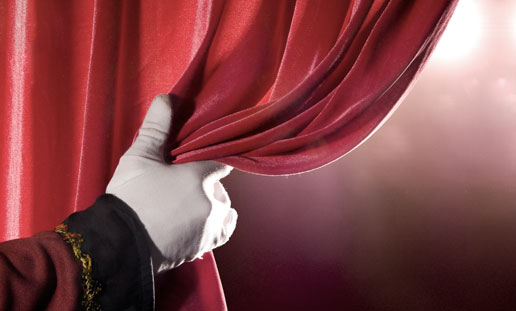 by Jan Davisson
Curtain up…light the lights…October is the start of the 2015-16 theatrical season throughout the Palm Beaches! From Jupiter to Boca Raton, a dazzling array of musicals, mysteries and drama will take to the boards. The Maltz Jupiter Theatre kicks off on October 25-November 8 with an Agatha Christie mystery: The Mousetrap. How would you like to be trapped in a snow storm with a bunch of strangers and then discover that there's a murderer in your midst? Classic Agatha Christie at its finest! The Maltz Jupiter Theatre has a great holiday production: Billy Elliot the Musical December 1-20. Keep in mind that in addition to the big shows, a series of limited engagements fill the calendar from An Evening with Tony Award winner Christine Ebersole in a benefit concert on November 21 to the annual New Year's Eve Capitol Steps. What a year to get a humorous look at the political scene!
Heading into West Palm Beach, there are two outstanding theatrical venues. Talk about shows for everyone! Kravis on Broadway starts their season on December 8-13 with The Blue Man Group. The show combines comedy, music and technology. The award-winning show is constantly being changed with new entertaining formats that appeal to a broad spectrum of audience members from young to senior citizens, all with different cultural backgrounds. It's unique and not to be missed.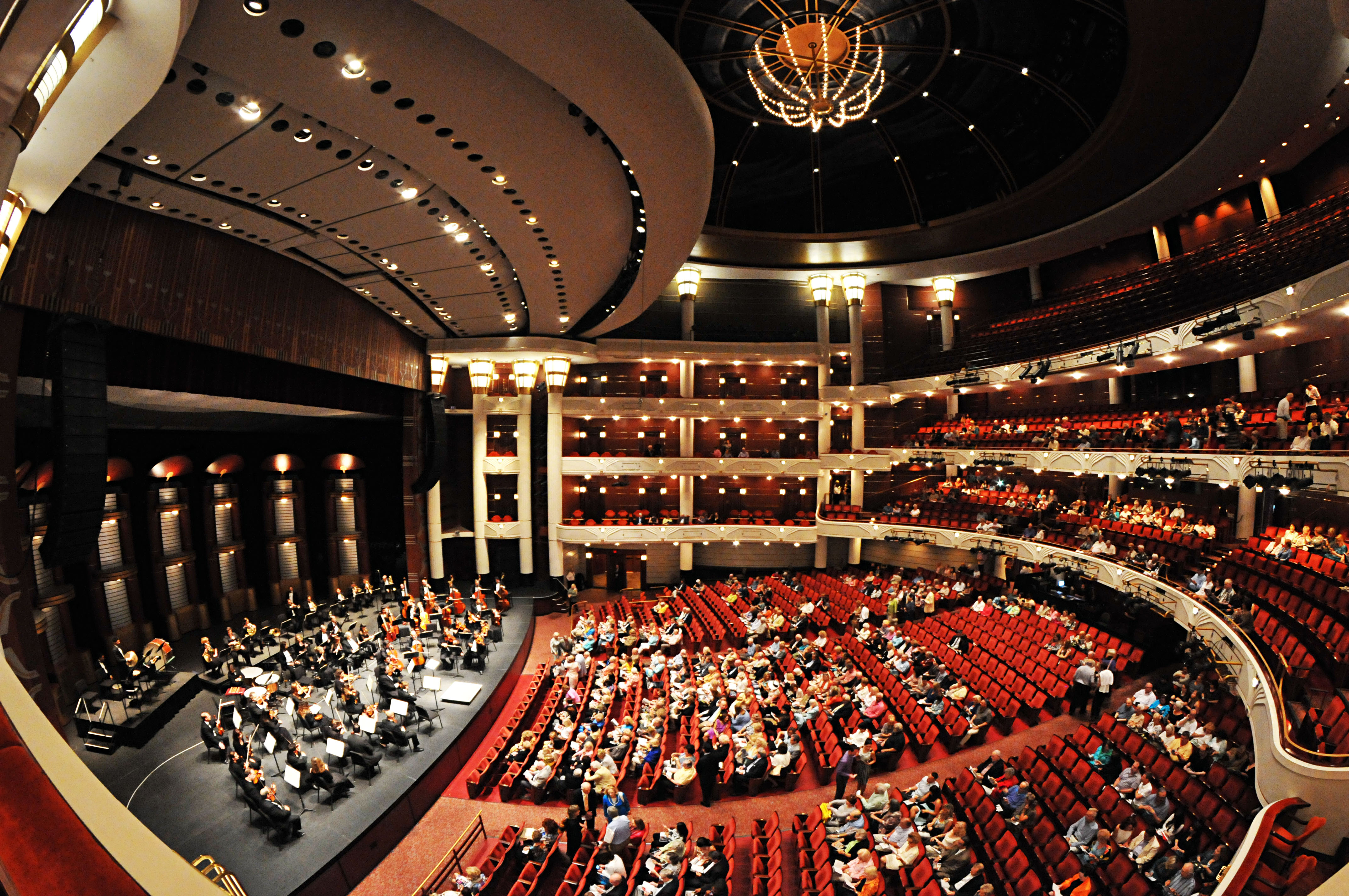 Last year, the Kravis fairy tale was a beautiful production of Cinderella. This year it's everyone's favorite tap dancing show 42nd St., which runs from January 5-9. I say fairy tale because of the fun story of a humble, naïve young actress named Peggy Sawyer who has come to audition for a new Broadway musical. Unfortunately, due to her nervousness, Peggy arrives late to the audition; however, the director likes her talent and puts her in the show. Of course, the star takes an immediate dislike to the young actress. As those wonderful storylines from the '30s and '40s often feature,  it's a couple of days before opening night and the star falls and breaks her ankle. Looks like the show is closed before it even opens. Not to worry! Someone suggest suggests that Peggy take the roll. Of course, all she has to do is learn twenty-five pages, six songs and ten dance numbers in only thirty-six hours. Piece a cake for Peggy! Ta Dum…guess who then becomes a star? Who doesn't enjoy seeing the under dog succeed, especially when it's done with songs like You're Getting to Be a Habit with Me,  We're In the Money, Lullaby of Broadway, Shuffle Off to Buffalo and Forty-Second Street. So, I'll see you on 42nd St. in January at the Kravis.
When it comes to up close and personal award-winning theater, Palm Beach Dramaworks is the place to be. Located at the Don & Ann Brown Theatre, 201 Clematis St. in downtown West Palm Beach, PBD continues to present top-notch classics and thought-provoking plays every year. This season, Artistic Director William Hayes has put together a couple of classical dramas, opening with the Pulitzer Prize-winning play by William Inge, Picnic. It you've only seen the movie with sultry Kim Novak and William Holden, you're in for a treat. Picnic is being performed October 7 through November 8.  The Don & Ann Brown Theatre is small. So, there's not a bad seat in the house, and tickets sell out quickly. A performance is almost like eavesdropping and being part of the production
All through the month, October 1-31, theater lovers can head for Boca Raton's newest theater, The Wick. The October production, which runs throughout the entire month, is the delightful Stephen Sondheim musical comedy, A Funny Thing Happened on the Way to the Forum. The original starred Zero Mostel. It's a combination of several Greek comedies, so be prepared to laugh long and loud. 
The Wick is an experience with a complete costume museum, wonderful memorabilia throughout the theater and a Cabaret in the lobby featuring live piano music Broadway tunes pre show, during intermission and late night with libation and small bites available. The Wick recently opened the Wick Tavern, a charming dining room reminiscent of the famed Tavern on the Green. A special dinner and show package is available.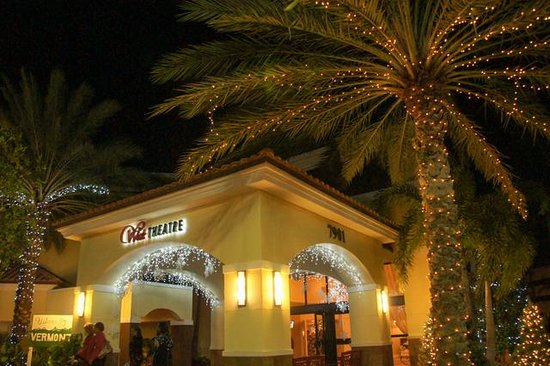 Well, Hello Dolly. Get ready for that meddlesome match maker, Dolly Levi, as she heads to the Wick Theatre for a month of high comedy and fantastic production numbers, all built around award-winning songs by Jerry Herman. The list includes Put On Your Sunday Clothes, Before the Parade Passes You By and, of course, Hello Dolly. Extravagant costumes from the Wick Costume Museum will dazzle the audience along with a cast that not only features Broadway professionals but lots of South Florida's favorite professional actors.  Say hello to Dolly from November 5-December 6 at the Wick Theatre in Boca Raton.
Little known fact about the original Broadway cast of Hello Dolly starring Carol Channing; one of the co-stars was Charles Nelson Reilly playing the part of Cornelius  Hack. He was nominated for a Tony for best supporting actor in a musical in the 1965 Tony awards. Reilly established his local reputation within the Palm Beaches by teaching, directing and acting at the original Burt Reynolds Dinner Theatre in Jupiter. Hello Dolly swept the awards in 1965 winning ten Tony Awards, a record held for 35 years. In one of life's serendipitous moments, Reilly performed his one-man show, Save It for the Stage:  The Life of Reilly at the Caldwell Theatre in Boca, which now houses The Wick Theatre. Sadly, the talented and humorous Charles Nelson Reilly passed away in 2007.
Here's the information you'll need to get tickets for these productions.   Live theater is like nothing else. It's something that should be experienced by everyone from toddlers to senior citizens. Treat yourself or give a wonderful experience to someone your love.
Maltz Jupiter Theatre, 2001 E. Indiantown Rd, Jupiter, Tickets:  (561) 575-2223; www.jupitertheatre.org  The Mousetrap (Oct. 25-Nov. 8) Billy Elliot (Dec.1-20)
Kravis  Center for the Performing Arts, 701 Okeechobee Blvd., West Palm Beach, Fl. 33401 Tickets: (561) 832-7469 or (800) 572-8471; www.kravis.org Kravis on Broadway Series: The Blue Man Group (Dec. 8-13) 42nd Street (Jan. 5-9, 2016)             
Palm Beach Dramaworks, 201 Clematis Street West Palm Beach, FL 33401 Tickets: (561) 514-4042 Ext. 2; www.palmbeachdramaworks.org: Picnic  (Oct. 7-Nov. 8)
The Wick Theatre 7901 North Federal Highway Boca Raton, FL 33487 Tickets: ( 561) 995-2333 www.thewick.org: A Funny Thing Happened on the Way to the Forum (Oct. 1-31) Hello Dolly (Nov. 6-Dec. 4)
The season opens at the Don & Ann Brown Theatre on October 9 with William Inge's Pulitzer Prize-winning Picnic, in which a group of women confront their loneliness when a handsome stranger drifts into their small Kansas town.