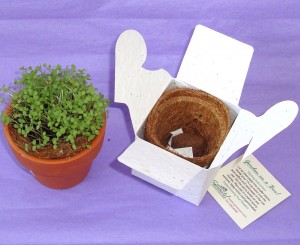 by Bobbi Gonzalez
Do you want to package your product in a box or wrapper in an environmentally friendly manner that will give you a competitive edge? Do you want to help the planet by sustaining the honey bees? Sprouts! Inc., an innovative West Palm Beach-based company that uses 100% recycled paper embedded with flower seeds to create a diverse array of environmentally friendly products, has created paper that helps combat Colony Collapse Disorder, an unexplained phenomena that has decimated the world's bee population, dangerously threatening global food production.
Needless to say, Sprouts! "Bee Kind Campaign" has created quite the buzz!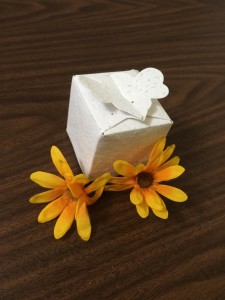 This kind of product innovation is nothing new for Sprouts!, which jumped onto the national stage after launching its "Bee Kind" campaign with the creation of a paper embedded with 100% pollinator-friendly flower seeds. Haagen-Dazs utilized this paper for a marketing piece that was inserted into a national publication. Some of the boxes and wrappers that have been made are for soaps, candles, sunglasses, wedding favors, candies and many more items.
The innovative company continues to market "Growing Green Packaging" for a number of companies across the United States, Canada and Europe. Made entirely from 100% recycled paper embedded with flower seeds, Growing Green Packaging meets the needs of eco-conscious companies looking for a green product packaging alternative.
"Unlike traditional product packaging, when our Growing Green Packaging is planted in soil, it naturally biodegrades and beautiful flowers grow," said Sprouts! President and Founder, Sharon Quercioli.
Are you looking for an eco-friendly way to package a customized, eco-friendly product that will capture the public's attention?
If so, visit www.sproutem.com to learn more about how Sprouts! can create customs boxes or packaging for your unique product.
Sprouts! was named the 2009 Small B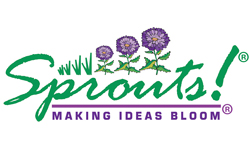 usiness of the Year by the Northern Palm Beach County Chamber of Commerce and a Free Enterprise Honoree by the U.S. Chamber of Commerce in 2010.