by Sharon Quercioli
Freshly cultivated and steam distilled, essential oils are life-enhancing gifts from the plant kingdom, revered for centuries for their restorative properties to body, mind and spirit. Pure essential oils have become an important solution to the challenges facing modern lifestyles.
Superior to all other supplements, Young Living's therapeutic-grade essential oils deliver positive benefits to the body through smell, direct absorption into the skin and by normal digestive processes. Antiseptic, calming, stimulating and soothing, Young Living's essential oils bring balance to all systems of the body.
Recently, I have been speaking with several people who want to know more about alternative ways to promote a healthy lifestyle. The great news is that whether the oils are used as a bug repellent or as a healing agent for stomach ache, cramps, stress or anxiety, there are many ways Young Living products can change your everyday life.
Essential oil testimonials are an effective way of learning and sharing information. With this knowledge, we can take control of our own personal health. I would like to share with you some of the different uses for these Young Living essential oils of which I have received many testimonials. I suggest to everyone to print out and laminate the different uses of Young Living Essential Oils so that we can show others how to begin replacing the chemical stuff in our medicine cabinets!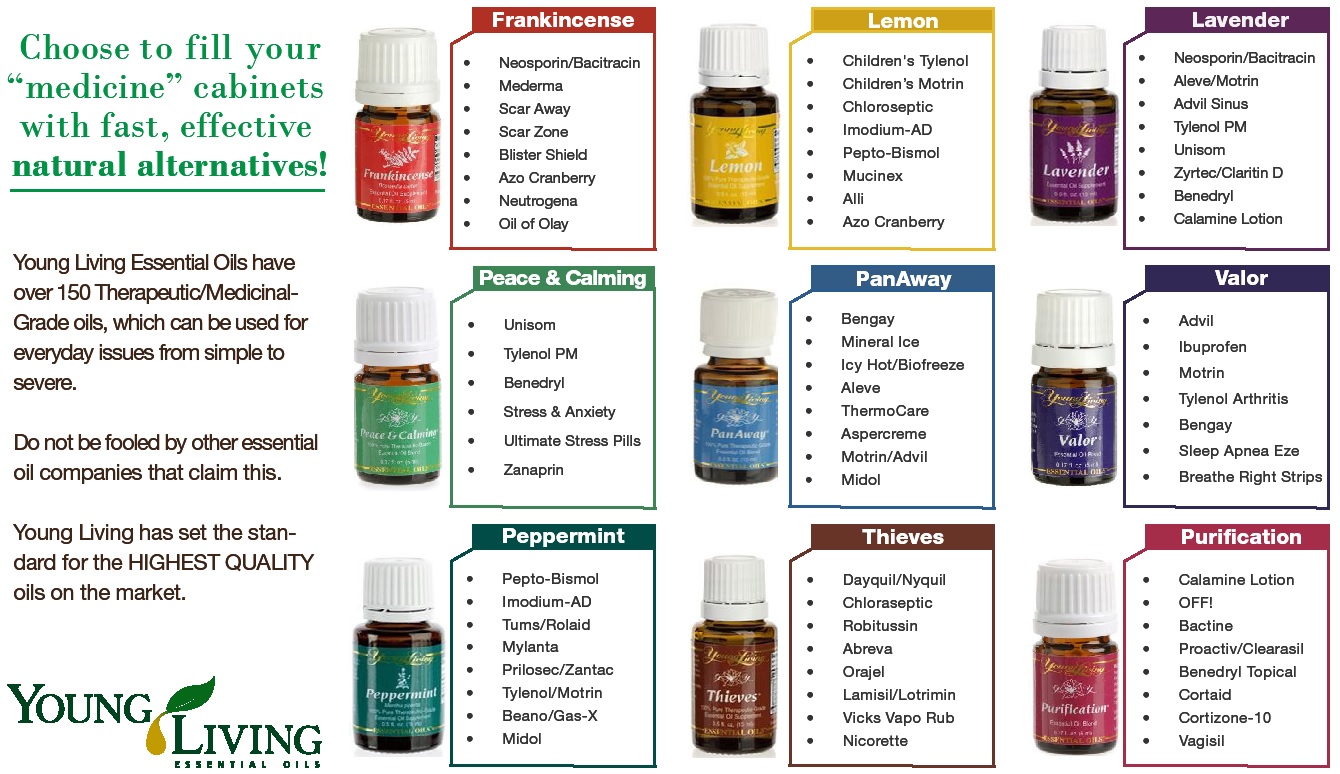 Remember not to expect the same results unless you are using Young Living Therapeutic Grade essential oils and supplements.


Young Living – Florida
Sharon Quercioli
Independent Distributor: 516264
Phone: (561) 309-7276
E-mail: sharon@owwmedia.com
"These statements have not been evaluated by the FDA. Products and techniques mentioned are not intended to diagnose, treat, cure or prevent any disease. Information provided here is in no way intended to replace proper medical help. Consult with the health authorities of your choice."