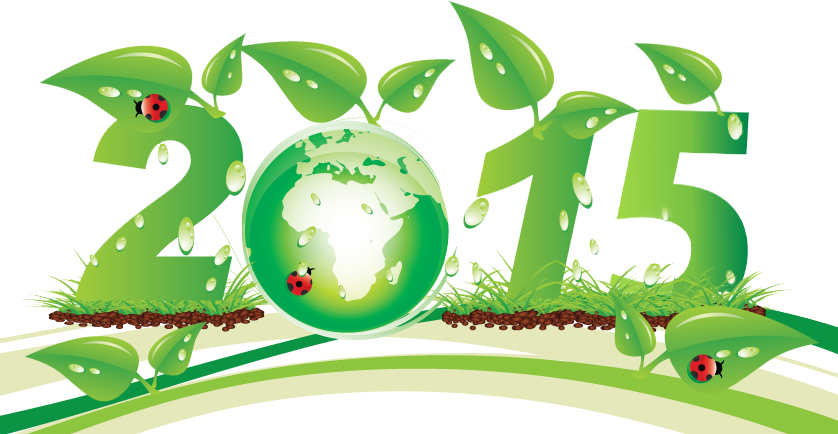 by Sandra Frens
Well, another year has come and gone! If you're like most people you are getting ready to make your resolutions for the New Year. This year, many of our friends, family and colleagues will vow to exercise more, eat healthier, make more time to volunteer and be more organized. They're the standard promises made to make the coming year better for ourselves. Yet, there is one resolution missing in these goals we strive for: the green resolution, the resolution to better our environment and planet.
For this New Year's resolution, set a goal to change five aspects of your life to make the way you live greener! Changing even the smallest thing can make a lasting impact upon your health and the health of our planet. Take a reusable water bottle with you instead of a plastic one. Stop using paper and plastic bags when you shop and carry a canvas bag. Buy locally grown organic produce, which will be healthier for you, save you money, cut down on truck emissions from shipping and stimulate your local economy.
To help inspire you in keeping with your green resolution, write your goals on Sprouts Plantable New Year's Wish Sprouters. Watch your declarations grow and bloom on the outside as it does within you.  When you tend to your plants, it will remind you about the commitment you made to yourself and to our all-important planet Earth.
For those of you who have already incorporated green living into your daily routine, see if you can assist the people in your life with their transition into a greener lifestyle. Inspire others to become as passionate about the environment as you are by giving them a pack of Sprouts New Year's Wish Sprouters.
Let's make a resolution to not just better ourselves, but better our environment and our planet. Make the green resolution!