by Mandy Nolen
What does it take to cultivate the perfect lawn? It's tricky, but not impossible. It takes the right amount of patience and knowledge, but, if you put in the time, you can achieve perfection.
Now, reaching that goal in South Florida…that's a whole different story. The weather is ideal for growth, and your lawn isn't the only thing flourishing in the Florida sunshine. Insects, weeds and fungi also flourish due to the ideal conditions. So, in short, it takes a lot more than knowledge and patience to achieve an award-winning lawn in Florida. It takes the proper preventative procedures.
Your lawn has peak seasons. Grass won't grow if the season is cool and damp. Grass won't grow if the season is hot and wet. That leaves a small window for uninhibited lawn growth in Florida. Most people with vacation homes in Florida want to pay for lawn services when they come down in the winter months but not for the rest of the year. That's no good.
Let's say you didn't treat your lawn all year, and, when you come down in the winter and see your lawn has weeds, you call to have someone come out and treat it. Sure, the lawn professional will be able to get rid of the weeds for you, but what they may tell you is that where the weeds used to be you will be left with dead patches in your lawn for the next three months! Why? Because you'll be getting rid of the weeds, but your lawn won't be filling those weed patches in until the spring because your grass doesn't grow in the winter.
The solution to this problem is to take care of your lawn year-round. There's a saying that golf course greenskeepers have: "You only look as good on January 1 as you did on June 1." If you want your lawn to look good in the winter, you have to start putting the preventative work in during the summer months.
Here's a list of the Top 5 "Lawn Killers" to look for coming into the winter months:
Dollarweed
Dollarweed resembles a lily pad. Once established in your lawn, it's hard to get rid of Dollarweed. It flourishes in moist areas, so one of the things you can do to reduce Dollarweed growth is to adjust your irrigation levels.
Florida Pusley
Florida Pusley is a weed that grows a clump of white flowers at the tip of the stem. Florida Pusley looks like snow and is nicknamed: "Florida Snow."
Oxalis (or Yellow Woodsorrel)
Oxalis is a weed that is difficult to control. It has three cloves and a single yellow flower in the center.
Sedges
Sedges are weeds that resemble grass. There are a couple of different varieties. There is the Yellow Nutsedge and the Purple Nutsedge. They both thrive in wet areas.
Brown Patch
Brown Patch is a fungus that will leave your lawn with circular 'brown patches" in the affected area.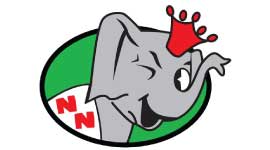 Call your friendly pest control company to treat your lawn for weeds, fungi and insects. Get started on maintaining your perfect Floridian lawn today! Nozzle Nolen is a member of the U.S. Green Building Council (USGBC). For more information about Nozzle Nolen and its Certified Green Solutions Program, visit www.nozzlenolen.com or call (800) 22-NOLEN.