by Sandra Bogan
Americans throw away about 25% more trash between Thanksgiving and New Year's Eve. That's an additional 5 million tons of garbage! From Thanksgiving to New Year's Day household waste increases more than 25% according to the Environmental Protection Agency (EPA). Make it a green holiday season, and think before you shop, wrap, decorate and throw parties!
That's a Wrap
Gift wrapping comprises much of the increased waste during the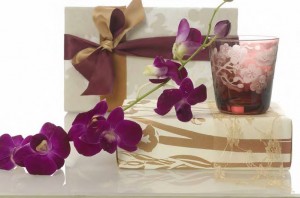 holiday season. Get creative and use newspaper, maps, posters, coloring book pages or fabric remnants you may have lying around the house. If purchasing wrapping paper, buy recycled paper and avoid the foil or metallic kind because it is not recyclable.
Instead of purchasing boxes and gift bags that are used once, try using things like baskets, old tins, hat boxes, cloth bags or even brown paper bags that you decorate. You can use scarves or bandannas as tissue paper or buy some beautiful wash clothes or towels and make them part of the gift. For ribbon, use yarn or twine, or make your own with dried vines or slivers of a palm frond. Decorate your package with leaves or flowers that you find in your garden. Save the front of all your holiday cards each year, and use them as your gift tags.
Gifts for a Good Earth
Consider useful gifts that will not end up in the attic or in the back closet. The best way to accomplish this is by asking family and friends to make a wish list of things they need or would enjoy having.
Give gifts that benefit the environment, like fair trade goods, compost bin, bird feeder, membership to an environmental organization or items made from recycled or organic materials. Include a card that highlights what is special about your gift, so you pass on the knowledge as well. Consider gifts without packaging such as certificates for massages, a day of sailing or fly fishing lessons. You can make your own gift certificate for a special dinner, pet sitting, house cleaning, gardening or any other gift of time or talent that you have to offer.
If giving electronics, consider buying rechargeable batteries and a charger to add to the gift. Rechargeable batteries can last hundreds of hours longer than single use batteries.
Trimming the Tree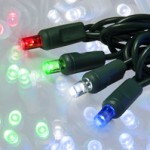 Choose LED lights for the tree and keep the lights on only when you're there to enjoy them. Trees can be recycled to create mulch by placing them roadside. Just be sure to remove all the tinsel, garland and any other foreign objects (consider using less tinsel or an alternative to save yourself time later).
Thoughtful Feasting
Don't throw that food away, instead have some extra plastic containers and send leftovers home with guests or donate to a local food bank. Avoid paper plates, plastic cups and especially Styrofoam disposables by using washable plates and linens for your holiday parties and meals. Recycle extra aluminum foil and cans that come with holiday feasts.
The Party's Over
After all the presents are opened, consider passing on your old toys, electronics,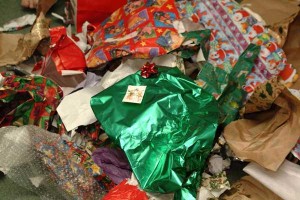 clothes and other items to nonprofit retail stores, or use eBay Freecycle or www.craigslist.com to find them a new home. If you're unable to pass on your cell phones or other electronics, make sure to bring them to a local recycling facility in your community. DO NOT throw them in your regular trash as they contain hazardous materials that need to be handled separately to avoid air, soil or ground water contamination. Save your boxes, bows and cards for next year, and do your part to extend the life of our natural resources. Be sure to collect and recycle your cardboard and wrapping paper (only the non-metallic kind).
Be sure to have a great holiday celebration while caring for the planet and setting a great example for generations to come.
Sandra Bogan is Environmental Education and Outreach Coordinator for the Oxbow Eco-Center, St. Lucie County's premiere environmental learning center. Visit the Oxbow's website at www.oxboweco.com for more green tips and information on their educational programming.
Sprouts! Cards
This Christmas don't just send a card, send flowers! Sprouts unique Christmas Cards and gift tags are printed on eco-friendly, plantable seed paper. Handmade from 100% recycled paper and embedded with flower seeds, when Sprouts cards and gift tags are planted they grow beautiful wildflowers! Planting instructions are printed on each 5.25" x 4" card, gift tags and custom designs/inside printing are available. Please call (561) 840-8089 or e-mail: info@sproutem.com for a custom or large quantity price quote.
Shipping Service
All orders placed over the Internet are shipped UPS Ground. If you need rush delivery or your order needs to be shipped outside of the U.S., please call a Sprouts representative at (561) 840-8089.
Founded six years ago by Sharon Quercioli, a lifelong entrepreneur with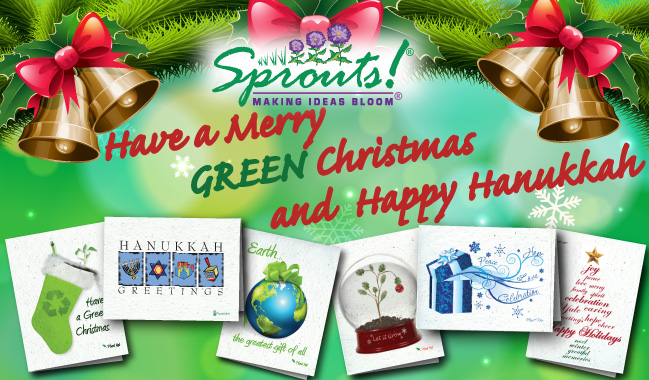 over twenty years in the recycle industry, Sprouts products include greeting cards, bookmarks, Blooming Boxes™ and a host of custom marketing pieces − all of which grow beautiful flowers when planted. Sprouts products can be purchased directly from the company's website (www.sproutem.com) or custom printed to accommodate various volumes, sizes and print specifications.