by Rick Hawkins
Twenty years ago, not a single US state had an obesity rate over 15%. According to Jeffrey Levi, Executive Director of Trust for America's Health, the organization that co-authored the report with the Robert Wood Johnson Foundation, "When you look at the problem year by year, the change is incremental. When you look at it by a generation you see how we got into this problem."
Statistics show that around 33% of the US population is obese and 67% of the US population is overweight. It is estimated that at current trend levels by 2030 86% of adults will be overweight or obese. Obesity rates in children and teenagers have tripled from 1980 to 2008.
The added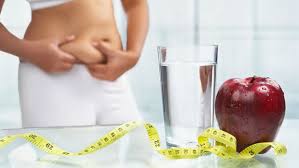 weight is having an impact upon America's health and our health costs. In 1995, four states had diabetes rates over 6%. Now 43 states have diabetes rated over 7% and hypertension rates have risen to more than 20% of the U.S. population.
The old adage is that to control our weight we just need to do two things — diet and exercise. This still holds true, but cultural, economic and environmental factors are also adding to our weight.
What has happened in a generation? Our life patterns and priorities have changed, and we don't build in physical activity to our routines.  We have communities that are "food deserts" where the only food available is unhealthy fast food.
And food itself has changed. Fast food and processed foods are delivering calories without the needed nutrition. As the food supply has changed, our bodies have not adapted to these changes. We have not evolved to reap healthy nutrition from deep-fried foods, soda, candy bars, refined sugars, refined grains and other highly processed foods.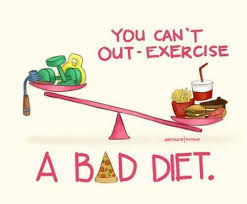 We are all exposed to billions of dollars of advertising for junk food every day. These companies compete with one another for low costs and large portion sizes. Unfortunately, what they are offering is fat- and sugar-laden products that fill us up but keep us hungry for the lacking nutrients.
Much of this advertising is targeting children. Caregivers and parents make food decisions for children, so it in imperative that they learn what healthy foods are and they are guided to make healthy choices for themselves. But there is progress. Michelle Obama is promoting healthy meals in schools and keeping kids active. Across the county farm to school programs are being created to promote real food in school cafeterias.
Localecopia is working to support the methods needed to make locally grown healthy food an option to residents in South Florida. Please join us in our quest of promoting localized and sustainable food systems by asking for healthy local foods at your grocer, at your favorite restaurants and at school.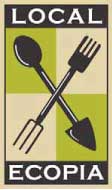 Localecopia is a nonprofit organization based in Palm Beach, Florida focused upon bringing businesses, producers, educators and government organizations together for the purpose of lessening our carbon footprint by supporting local product consumption, helping operations better utilize waste and bringing together individuals to help achieve sustainable business practices. For information about Localecopia, please visit www.localecopia.org.