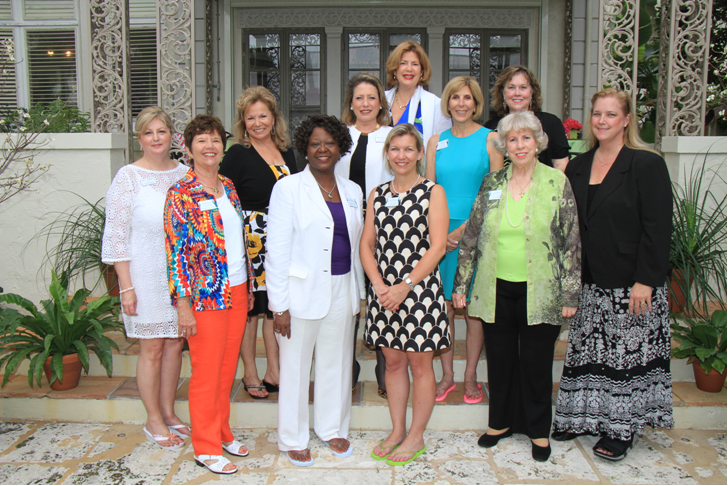 by Selena Smith
Executive Women of the Palm Beaches announced that twenty-three local women have been nominated for the prestigious Women In Leadership Award. Women who work in Palm Beach County were nominated in three sectors: private, public and volunteer. "We are thrilled so many women have been nominated by their peers," said Minx Boren, President of Executive Women of the Palm Beaches. "This is our thirty-first year of presenting these awards and each year extraordinary women in our community have been recognized."
This year's nominees feature fifteen extraordinary women who live in the North County. In the private sector, West Palm Beach residents Michelle Diffenderfer is a Shareholder of Lewis, Longman & Walker P.A. and was nominated for her contributions to her profession, her firm, and the community; Christine Hanley, Partner at FORD HARRISON LLP, has been an asset to her profession and role model to many young women; and Sharon Quercioli, President of Sprouts!, Inc, for being a dynamic and energetic leader in the community. Palm Beach Gardens resident, Yvette Trelles, an attorney with Lytal, Reiter, Smith, Ivey and Fronrath, LLC was nominated for service and commitment to the community and her philanthropy.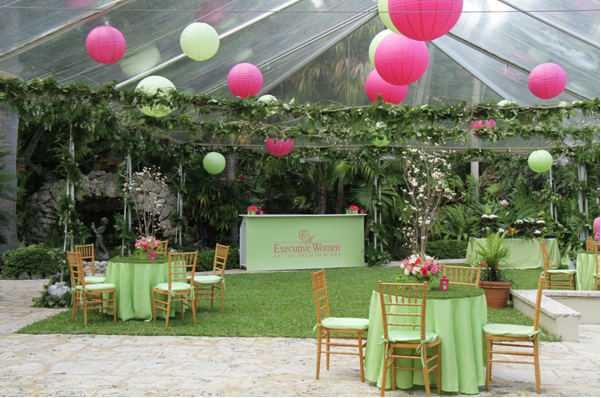 In the public sector Jupiter residents Dr. Laurie George, CEO of United Way of Palm Beach County was nominated for being an inspiration to her female staff, showing that you can excel at being a mother and a CEO; Denise Marie Nieman from the Palm Beach County Attorney's Office, for continued service to Palm Beach County since 1986; and Denise W. Valz, CEO of Girl Scouts of South Florida for her dedication to the next generation of leaders. From West Palm Beach, the Honorable Jeri Muoio, Mayor of West Palm Beach was nominated for her leadership and support of women in key positions; Jocelyn Skolnik, Executive Director of El Sol, Jupiter's Neighborhood Resource Center for her continued support of local immigrants; and Mayor Priscilla A. Taylor, Mayor of Palm Beach County for her communication and advocacy skills to ensure that those with needs are served and most especially heard. Lastly in the public sector, Stuart resident Judith A. Mitchell, CEO of the Raymond F. Kravis Center for the Performing Arts was nominated for her dedication to her field for the past 22 years.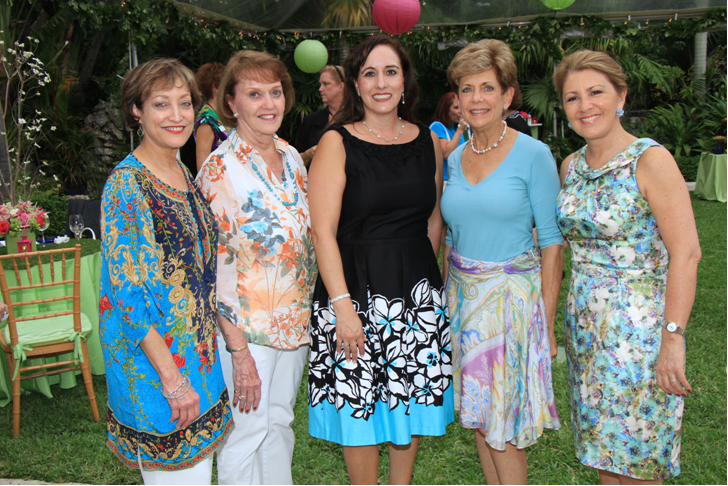 Nominated in in the volunteer sector are West Palm Beach residents Leslie Adams, Vice President of Morgan Stanley Wealth Management for serving on numerous boards and committees; and Sally Chester of Team Chester for creating opportunities for people to work together to build a stronger, healthier, more-engaged and honorable community. Residing in North Palm Beach are Janet Nakushian, a retired public health nurse for providing women of all ages and backgrounds both professional and personal support; and Stephanie Pew, Immediate Past President of MacArthur Beach State Park for the Park's growth and support of the community in various projects.
The annual Women In Leadership Awards luncheon recognizes exemplary women who have demonstrated extraordinary achievements and leadership in three sectors. "This was the first award program in Palm Beach County to recognize the leadership accomplishments of women in our community," said Virginia Spencer, Chair of Executive Women of the Palm Beaches, Inc. Foundation.  "While the luncheon recognizes the achievements and celebrates the contributions of exceptional executive women, proceeds of the luncheon provide critically needed scholarship assistance." The Women in Leadership Awards program raises money to help promising young women in our community pursue their dream of a college education.  The Lois Kwasman Grant for Community Impact is also awarded to an organization whose work makes a profound difference in the lives of girls and/or young women.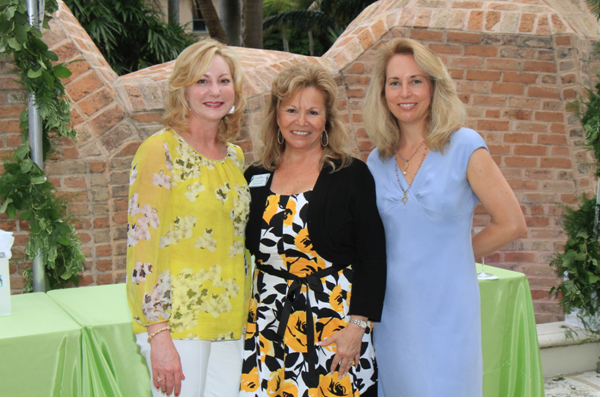 The luncheon, which is one of the county's most successful community events, will be held this year on May 1st at the Kravis Center. The keynote speaker is Valerie Plame, former CIA Operations Officer and best-selling author of Fair Game and Blowback. This year's honorary chair is Palm Beach philanthropist, Frances Fisher.
For more information on the event, please log onto: www.EWPB.org or call 561-868-7070.
###
Executive Women of the Palm Beaches (EWPB) was founded in 1982 by a small group of Palm Beach County professional and executive women determined to support and encourage women to succeed and lead. EWPB provides peer support through networking and referrals, lively programs addressing timely issues, mentoring and leadership skill development opportunities.
Executive Women of the Palm Beaches, Inc. Foundation's vision is to enhance and influence the educational advancement of women. The Foundation devotes its resources to educational and charitable activities that make a positive difference in the Palm Beach County community, provides financial aid and scholarships to women from Palm Beach County, and promotes awareness of women's issues. The net proceeds of the annual luncheon benefit the scholarship and grant programs of the Foundation. Since 1987, the Foundation has awarded over $360,000 for college scholarships and community projects.
Photography provided courtesy of Gina Fontana