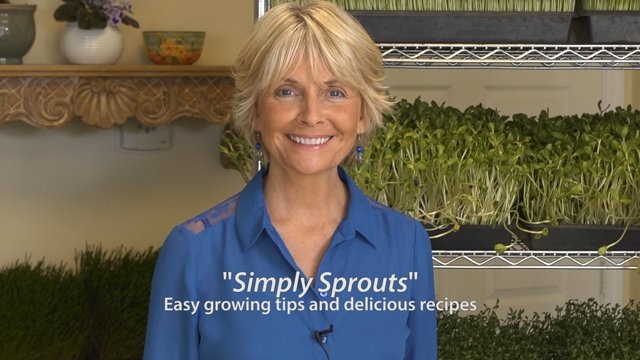 Want to learn how to grow delicious sprouts in own your kitchen? How about some great recipes featuring the most nutritious and tasty sprouts? Well…we have just the answer! And if a picture is worth a thousand words, then you'll love this little recipe book!
Simply Sprouts has easy growing tips, plus simple recipe ideas for beverages, breakfast, soups, salads sandwiches and even desserts…all using sprouts that you can grow in your own kitchen window or countertop. The book features 80 beautifully illustrated pages on high quality, glossy paper with a coil binding. Simply Sprouts will look great on your coffee table, and you will enjoy all the yummy recipes! 
Just $19.95! Call Glenn at 772-323-6925 to order your book now!