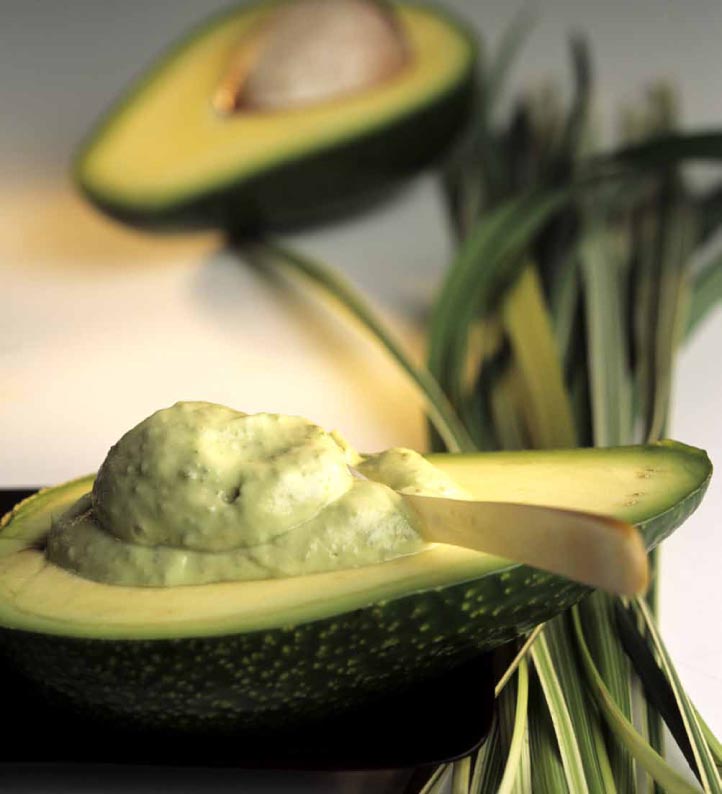 by Sharon Quercioli
One of my favorite fruits, the avocado, has been cultivated for thousands of years. Native to Central America, avocado is not only delicious, but an important component of a healthy diet. In fact, some consider this amazing fruit to be an almost complete food – so much so that in certain parts of the world babies are weaned using mashed avocado.
Here are 11 reasons why you should be eating the awesome avocado:
Reduces the risk of cardiovascular disease.

Helps in the prevention and treatment of prostate and breast cancers.

Contains a number of vitally important minerals like potassium, calcium, Vitamin C and K, folic acid, copper, sodium and dietary fibers.

Contains oleic acid that has been shown to lower LDL cholesterol levels.

Been shown to reduce the risk of high blood pressure and stroke.

Improves the ability of the body to absorb carotenoids.

Used to help people who have sexual problems.

Is a good antioxidant.

Used in the treatment of skin disorders.

Used to heal people who suffer from digestive and circulatory problems.

Pulp is believed by many to be anti-bacterial and anti-fungal.
Let me share with you one of my awesome avocado recipes!
Avocado and Corn Salsa Recipe
Ingredients:
3 ripe avocados, peeled, pitted and diced into large cubes
3 ears of corn (about 2 cups of kernels), husked
1 red onion, finely diced
1 red bell pepper, finely diced
½ cup of olive oil
½ cup of lime juice
¼ cup of freshly chopped oregano
¼ cup of red wine vinegar
1 Tablespoon of minced garlic
1 Tablespoon of ground cumin
1 teaspoon of chili powder
1 teaspoon of Tabasco
Salt and pepper, to taste
Preparation Instructions:
Blanch the corn in boiling water for 3 minutes, then drain and cool under cold water.
Cut the kernels off the cob and mix together with all the remains ingredients in a suitably sized bowl.
Cover and refrigerate for up to 3 days.
Serve as desired (goes well with seafood, such as shrimp).
 Don't forget that one avocado a day keeps the doctor away!